Grilled Pork Chops On A Stick with Fresh Pineapple Salsa!!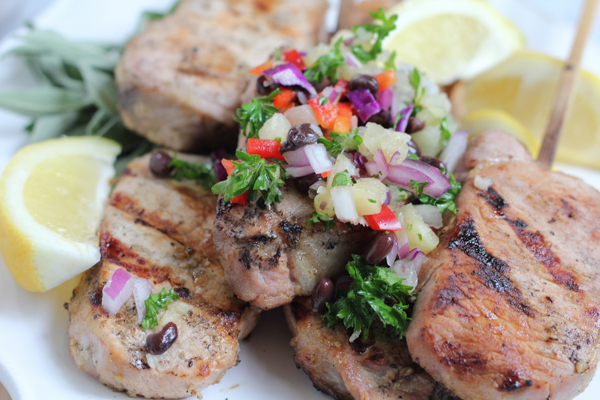 Hey everyone!
July 4th is just a couple days away and I hope everyone is ready and excited! I always associate July 4th with grilling so I'm thrilled to bring you a fabulous new recipe today from Better Homes and Garden's Delish Dish Blog, where I am guest posting today!!
We're always grilling burgers, hot dogs and chicken but I like to mix things up a little so we tried these Lemon-Sage Pork Chops on a Stick! Oh my goodness you guys, these were so delicious! The marinade smelled heavenly so I knew these would taste fantastic! And not only are these grilled to perfection and so flavorful but I love that they are on a stick! How fun is that?!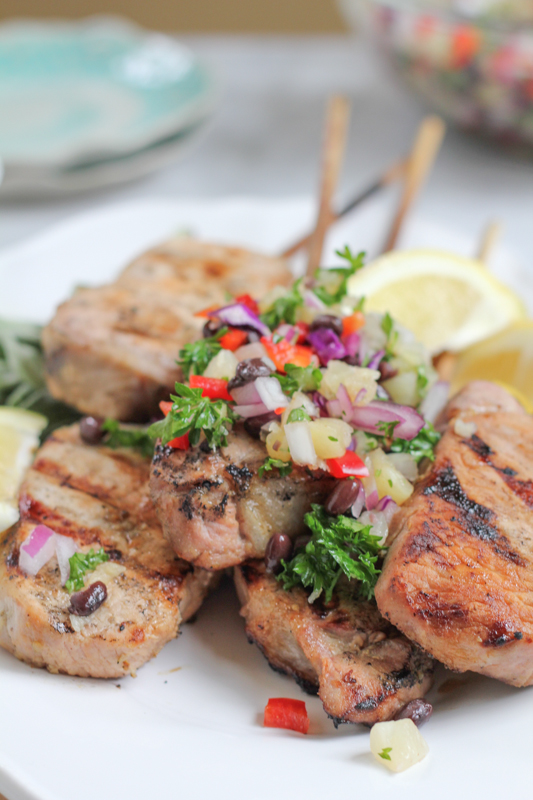 These are perfect for any July 4th party or gathering. Serve these with grilled vegetables and a salad and you've got yourself a terrific summer meal.
So, head on over to Better Homes and Gardens' Delish Dish Blog for this fantastic recipe! You don't want to miss this one!! And you still have time to go to the grocery store so you can make these for the 4th! Wishing everyone a fun and safe July 4th holiday on Friday! Who's going to be grilling?!
You might also like...