Growing up, my family was always cooking, my mother, my father, my brother. . food was definitely a family affair. My parents both worked full-time and were small business owners, so we rarely ate dinner together as a complete family (on the weeknights) but we always ate Sunday breakfast, lunch & dinner together. My dad taught us to always clean off our plates and to not waste food. This is probably why I was a very chubby kid.  I was surrounded by delicious food, and not just Korean food, all the time.
Surprisingly, I never really enjoyed cooking until after I was married. I needed to expand my culinary repertoire (or lack thereof) so I started collecting recipes from all these cooking magazines I had and just started cooking. And after the birth of my first daughter, I started cooking a lot more because I wanted her to have fresh food. Now, I am a mother of two beautiful daughters and they are often in the kitchen with me; helping as much as they can.
Now, I absolutely love cooking and I'm definitely still learning. .  Am I gourmet? No. Am I 100% organic? No. But I do try to buy most things organic and I am a huge supporter of buying and cooking with fresh, local and seasonal ingredients.
At the end of 2013, our family moved to the great state of Wisconsin and now we are living in Madison. There is a fabulous Farmer's Market here and it's outdoors for most of the year, with the exception of winter of course. And I'm in America's Dairyland now. .  home of Wisconsin Cheese. How happy am I?
I hope you find some inspiration here and mostly, good recipes that you will want to try in your kitchen. Thank you for stopping by!
Do you have any questions or want to get in touch? I'd love to hear from you! You can contact me via email. I can also be found at The Kitchn and The Feed Feed, and you can visit my YouTube Channel for videos and to see my local and national TV appearances.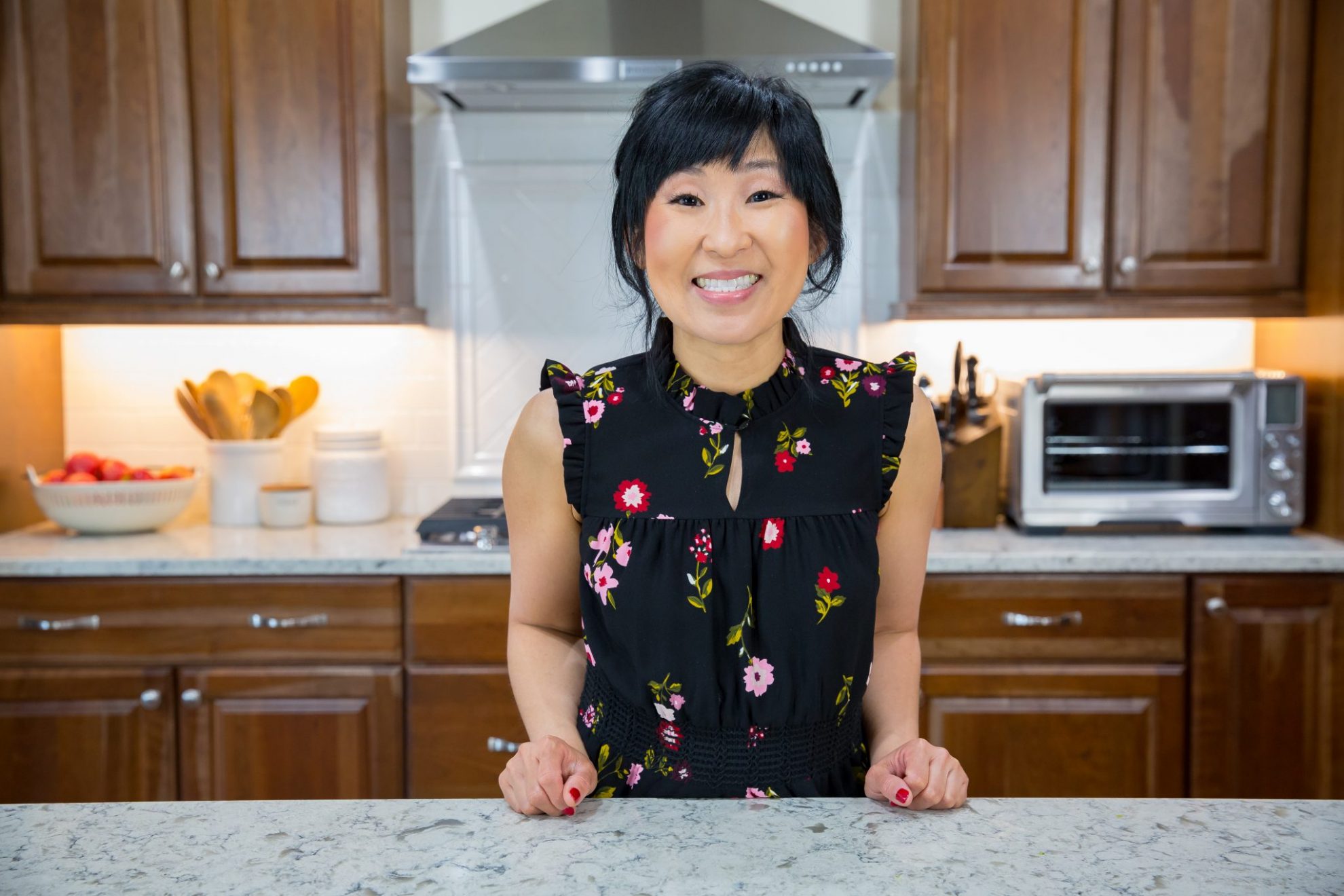 Photo by MOD Media Productions

Photo by Sunny Frantz Photography
As seen on . . .