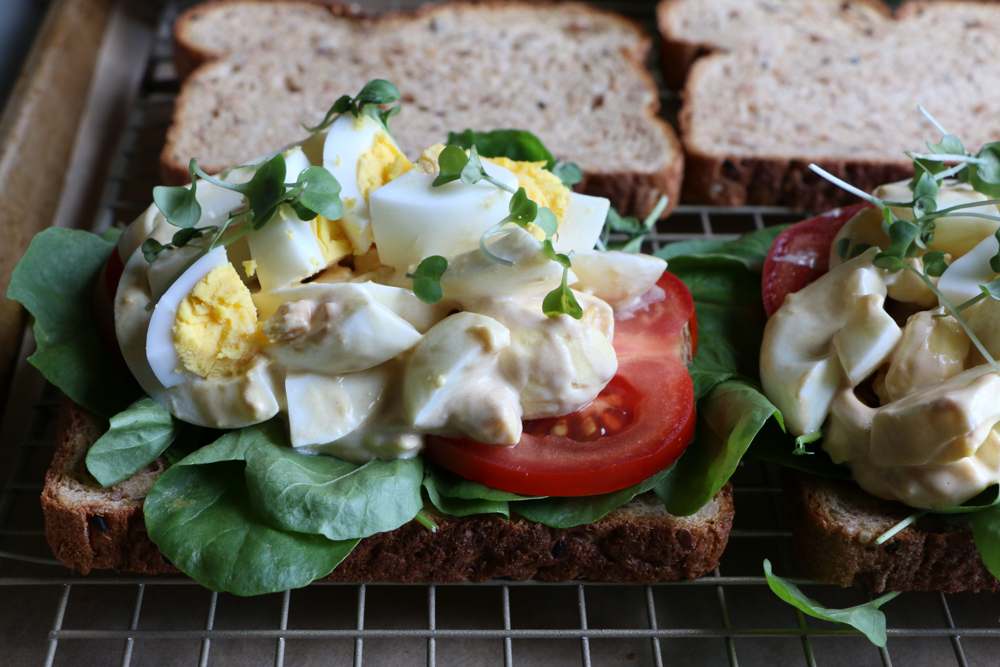 Egg Salad sandwich made with Brownberry Organic 22 Grains & Seeds Bread!! This bread has flaxseed, chia and ancient grains, we love it! 
This is a sponsored post in partnership with Brownberry Bread. 
I can't believe this summer is coming to an end. We have one last weekend of fun lined up and plan to enjoy every second of it. We've been making sandwiches left and right this summer. For us, it's the perfect food to pack for when we are on the go!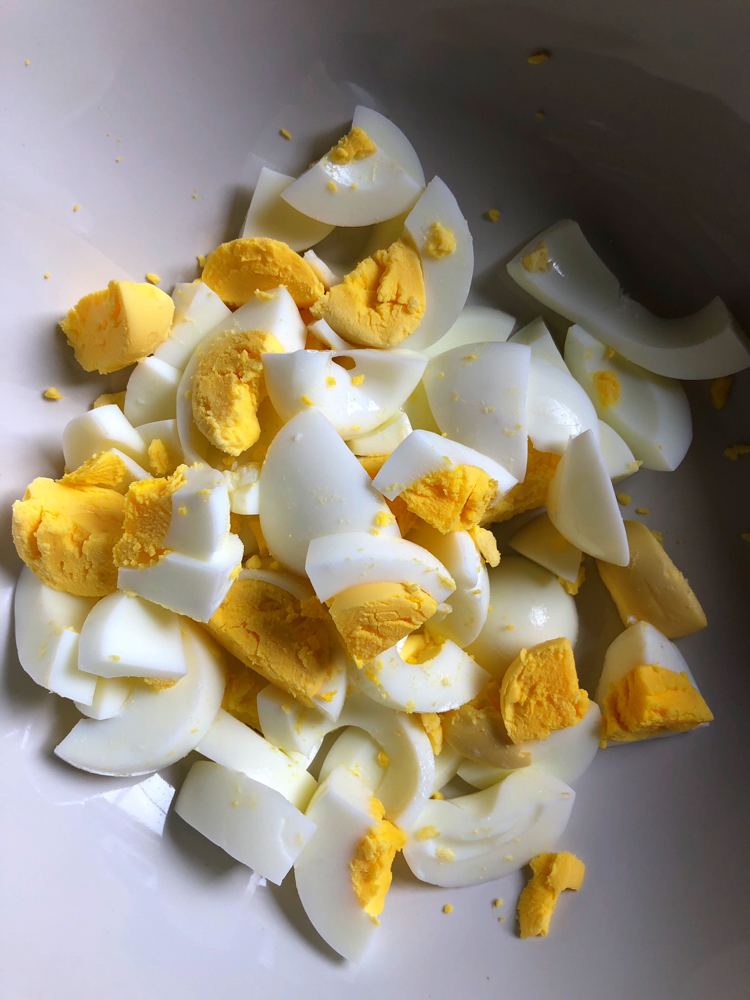 Ever since I can remember my kids have always been huge fans of egg salad. I love that it's packed with protein and it's super easy to make!
We love using Brownberry Organic 22 Grains & Seeds Bread!! This bread has flaxseed, chia and ancient grains and it tastes great! I love that it's packed with nutrition!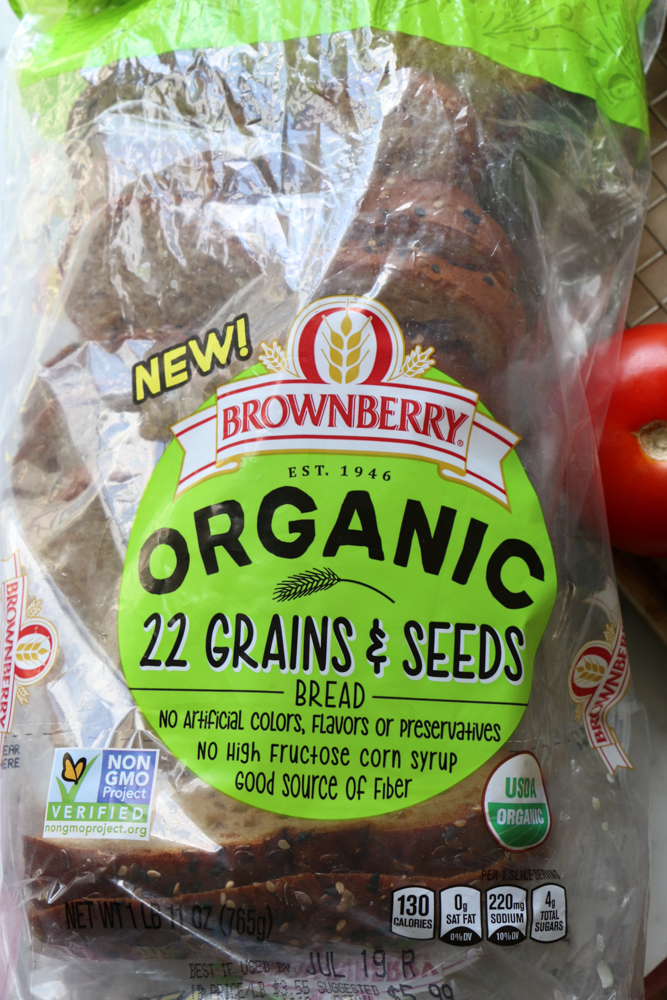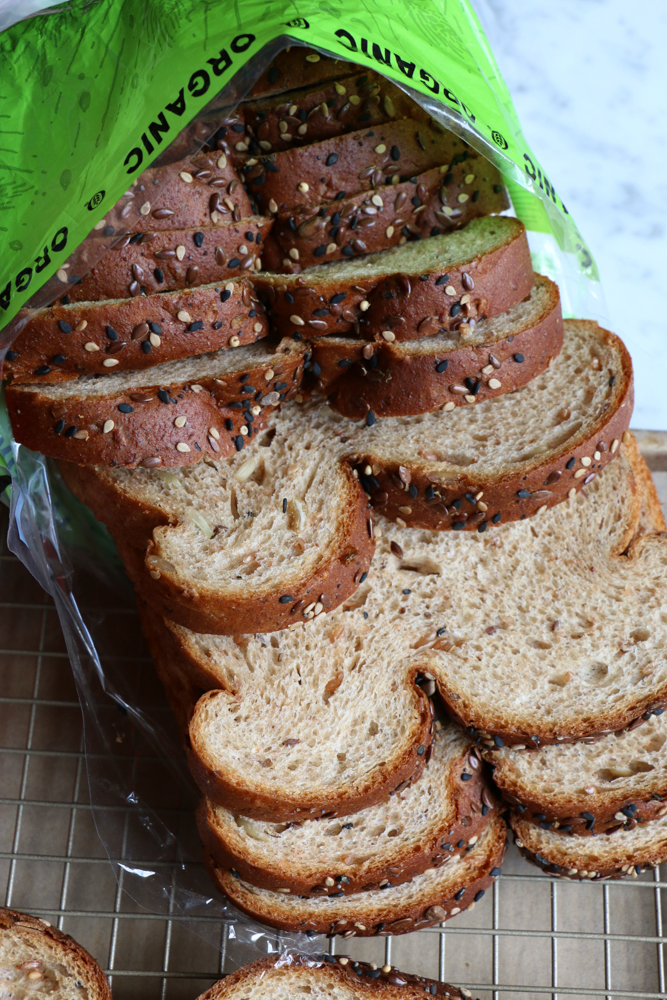 Egg Salad Sandwich
I hope you give this egg salad a try! It's one of my favorites and it's so easy to make! The way you prepare the eggs can vary. Some people like eggs that are completely cooked, some enjoy jammy eggs. I cook my eggs for 8 minutes . .  I'd like to think that this is perfect. If you do something else, please let me know how you cook your eggs!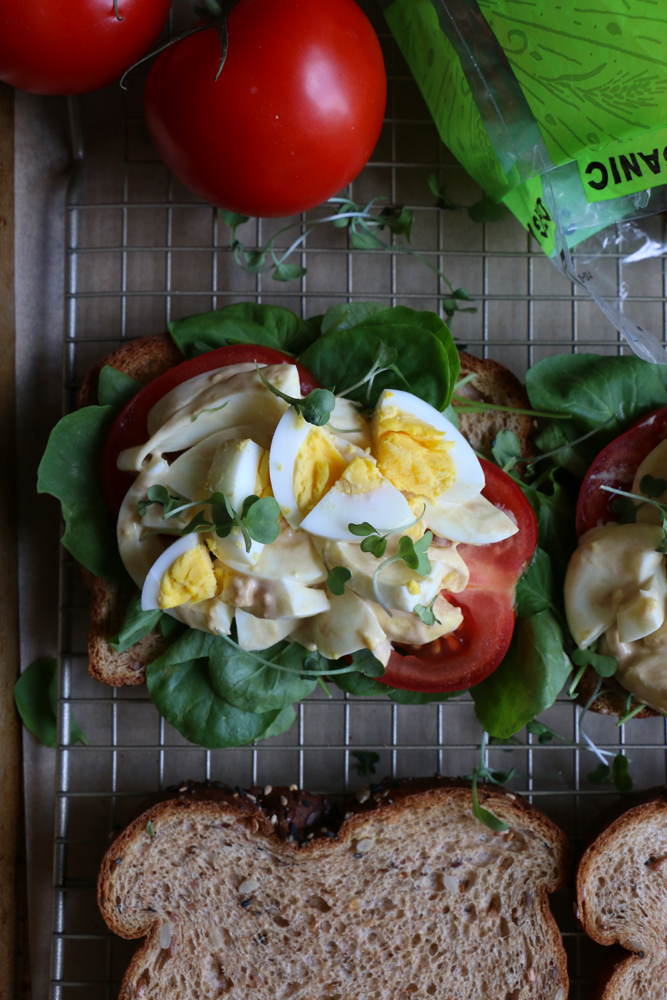 Egg Salad Sandwich
Ingredients
4 eggs
1 to 2 tablespoons mayonnaise + more if desired
1 to 2 tablespoons dijon mustard + more if desired
smoked paprika
8 slices bread, toasted (if desired)
fresh spinach or greens
tomato slices
micro greens
Instructions
For the eggs:
Place eggs into a medium saucepan and cover with water. Bring to a boil and leave for 8 minutes and then immediately remove the eggs and into an ice bath. Wait a few minutes.
To peel: After the eggs have been in the ice bath for a few minutes, lightly tap them on your countertop or a hard surface and peel gently under cold running water. Chop up hard boiled eggs and place into a mixing bowl.
Add in the mayonnaise and dijon mustard; amount depending on how creamy you want your egg salad. Start with one tablespoon each. Mix together, taste and adjust ingredients as needed. Sprinkle on some smoked paprika if desired. Set aside.
For the sandwich:
If desired, spread some mayonnaise and dijon mustard on the sliced bread. Lay down the fresh spinach and tomato slices and top with some egg salad and micro greens. Top with other slice of bread and enjoy!