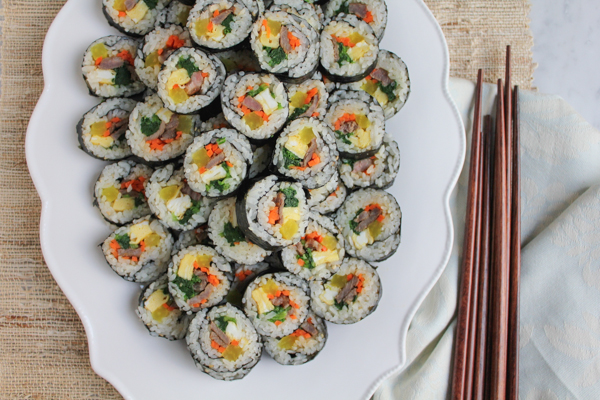 I remember the days when I was a kid. A kid trying to be American and growing up in a very Korean-American household. My parents spoke fluent English and Korean and would speak both, or a mixture of the two "Konglish", to us at home. My parents loved Korean food so we were exposed to a lot of different kinds of Korean food growing up.
I remember the days when I had friends come over after school and I'd be embarrassed by all the weird looking Korean food items laying around the kitchen, like dried seaweed (gim) in a container or dried cuttlefish or shredded squid. The worst would be when my friends and I would open our refrigerator to grab a drink and they would catch the huge whiff of kimchi. That completely recognizable, garlicky smell made me cringe every time.
That was then.
I was a young, foolish, silly kid trying to embrace my American-ness when I should have been celebrating my Korean-ness.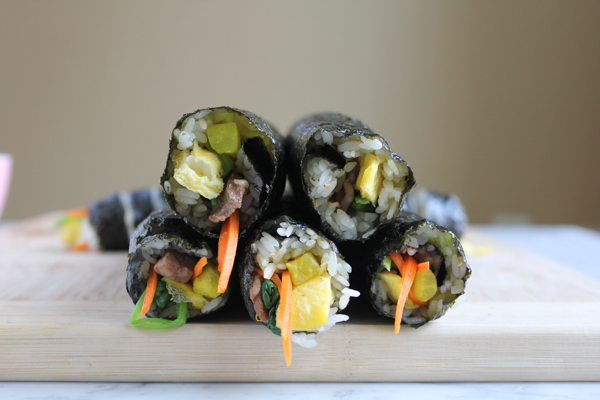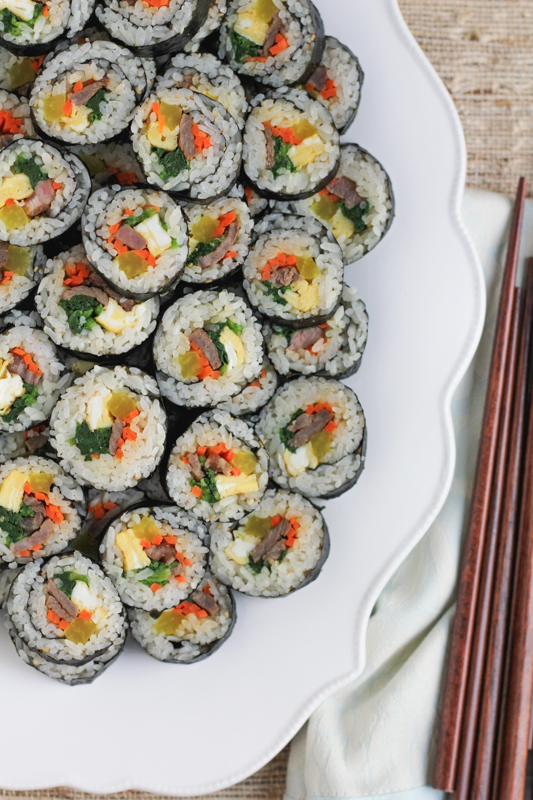 And even though I had no interest in being in the kitchen or learning how to cook, my mother dragged me in there and taught me how to make kimbap. Don't get me wrong, I loved eating Korean food (with the exception of kimchi would I finally acquired a taste for in college and absolutely LOVE it now), I just didn't want to learn how to make it.
Thank God for my mother. My awesome, smart and wise mother who put up with my crap when I was a kid.
Now, I am exposing my girls to Korean food and feeding it to them as much as possible. They are still young and are not embarrassed by anything yet. I hope this doesn't change. I mean, I feel like it's a different world now. Ethnic foods have gained so much exposure and popularity.
I mean, you can buy kimchi and gim (dried seaweed sheets) at Costco! I freaking love that! Entertaining with Kimbap and Tips on How to Make Your Own Rolls!
So, click on over to KitchenAid's blog, The Kitchenthusiast, for this wonderful recipe, my TIPS on how to make the perfect kimbap roll and to read my post.
And the great thing about kimbap? It's so versatile. .  you can put just about anything you want inside. I made a very traditional version above with bulgogi but you can also make veggie rolls or a non-meat roll (sautéed asparagus, spinach, yellow pickled radish, cucumber and eggs), or switch out the bulgogi for crab meat. The possibilities are endless!!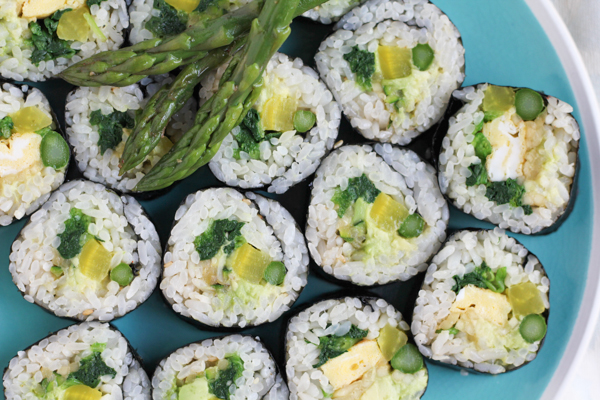 I hope you enjoy!
Disclosure: This is a sponsored post. I am a regular contributor to KitchenAid's Blog, The Kitchenthusiast. All opinions expressed here are 100% my own.  Entertaining with Kimbap and Tips on How to Make Your Own Rolls!
You might also like...