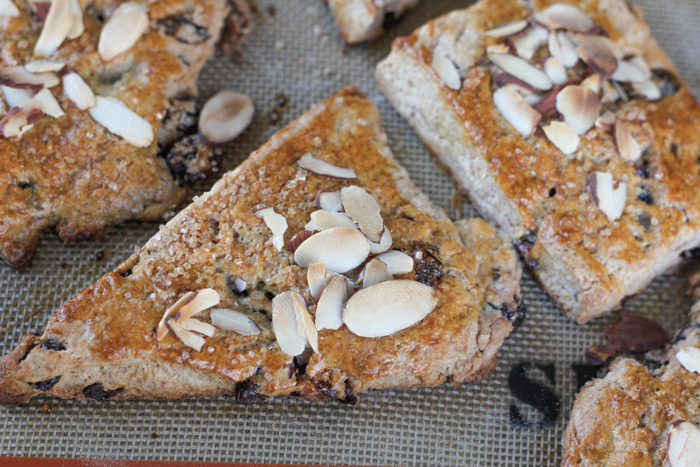 It's the holidays and I have my loose, stretchy pants on. Uh, ok they've been on since Thanksgiving. Isn't that how it always works? Well, hopefully you're at home, snuggling up to someone you love and munching on something fabulous. .  like these scones!!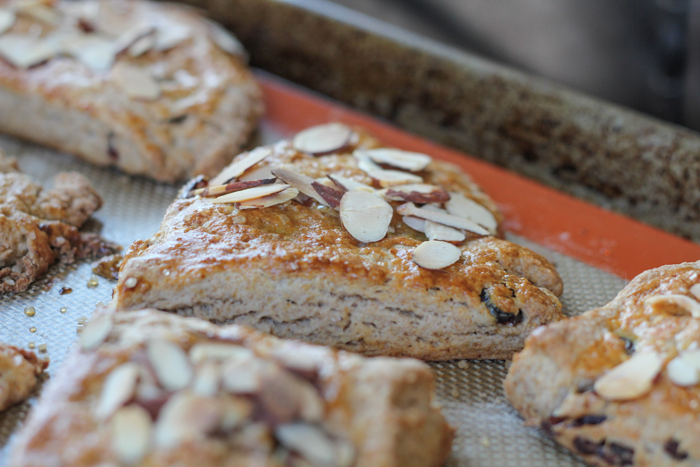 I can't say enough about how delicious these are. .  I got the recipe from my dear friend, Jen and now I can't stop baking these. We have to thank Jen and America's Test Kitchen.  Jen first baked these for me on our road trip to Vancouver. . a little weekend trip we planned just before we moved away from Seattle . . and I was floored these were so good. Like, so good, I devoured two within 10 minutes.
Jen baked these for me again right before we left Seattle. The day we left in fact. She packed them up for me to take with me on the plane so I left with a sad heart but my tummy was full with these scrumptious scones. Because these are so delicious and special, I'm baking these for Nancy today.
Nancy is my homegirl and she just moved into a new house and is on an awesome vacation now . .  out of the country in Hong Kong and then Thailand. . Nancy, I hope you are having a fabulous time. .  enjoy it!!!

Cranberry and Almond Scones
Note: This recipe is very versatile and you can easily substitute the dried cranberries with other things such as raisins, blueberries or currants.
Recipe type:
Breakfast or Brunch
Ingredients
2 cups all-purpose flour
1 tablespoon baking powder
3 tablespoons sugar
1 teaspoon cinnamon
½ teaspoon salt
5 tablespoons very cold, unsalted butter; cut into cubes
½ cup dried cranberries
1 cup + 1 tablespoon heavy cream
1 egg + ½ teaspoon water, slightly beaten (for egg wash)
Turbinado sugar
¼ cup sliced almonds + more if desired
Special tools suggested: pastry cutter, rubber spatula, rolling pin
Instructions
Preheat oven to 425 degrees.
Combine the flour, baking powder, sugar, cinnamon and salt in a large sized mixing bowl. Quickly add the cubed butter and using a pastry cutter, cut in the butter until the mixture resembles coarse sand. Add the dried cranberries and mix together one more time.
To see the rest of the instructions, and the complete recipe card, please visit Gotta Get Baked.
To read the rest of this post and check out this fabulous RECIPE, click on over to
Gotta Get Baked
. I've also included step by step photos and some tips, so check it out!
You might also like...