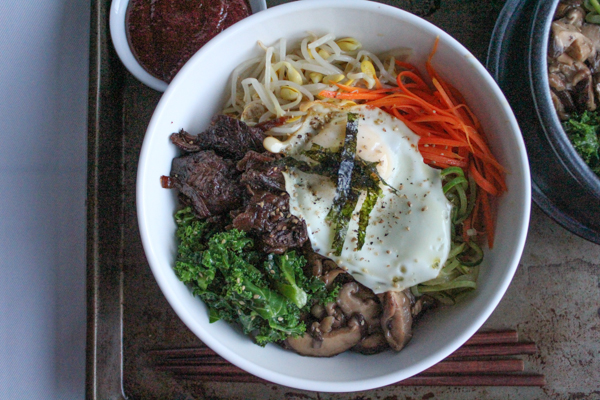 Bibimbap is one of my all time favorite Korean food dishes. Not only does it expose you to a lot of popular, delicious Korean side dish vegetables (banchan), but it's also filling and healthy.  Bibimbap is a signature Korean food dish. Along with Bulgogi or Galbi (Korean grilled marinated beef or short ribs), it's probably the second most popular Korean food dish, known, eaten and recognized by many people. Bibimbap literally means "mixed rice".  It is served in a bowl with rice and topped with bulgogi (or another protein option), sautéed and seasoned Korean vegetables and gochujang (Korean red pepper paste) and you simply mix everything together in your bowl just before eating.
When KitchenAid reached out to me and asked for a KitchenAid® slow cooker Bibimbap recipe, I was both excited and intrigued. Excited that they were asking me for a Korean food recipe and intrigued because now I had the opportunity to really explore beef! When creating slow cooker recipes, I was always about pork. I know how to slow cook pork. But with beef, we've mainly stuck to marinating it or using a dry rub and then grilling it.  That needed to change. And I'm so glad KitchenAid gave me this challenge because I ended up with this. .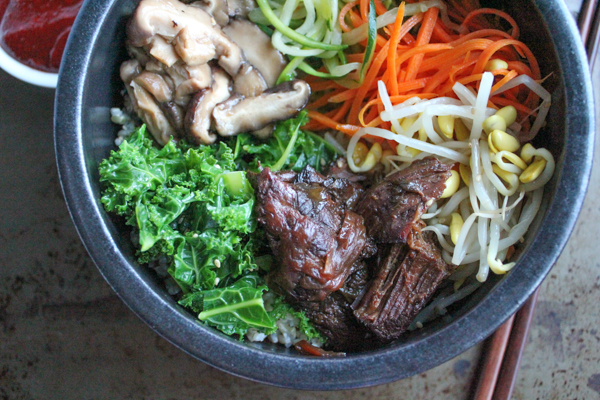 The slow cooked beef in this recipe is to die for so good. .  click here to get the full recipe over at KitchenAid's Blog, The Kitchenthusiast. I'm hoping you give this Korean food dish a try!
Cheers!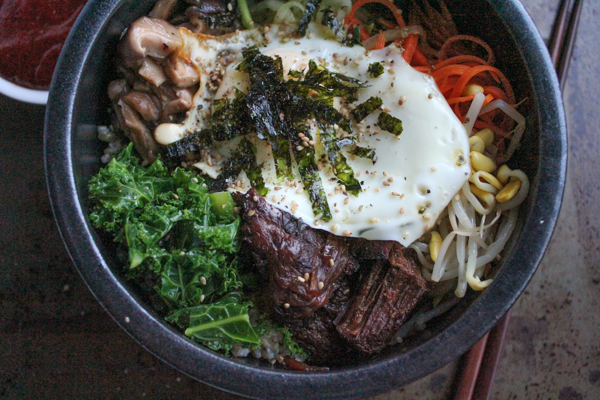 You might also like...