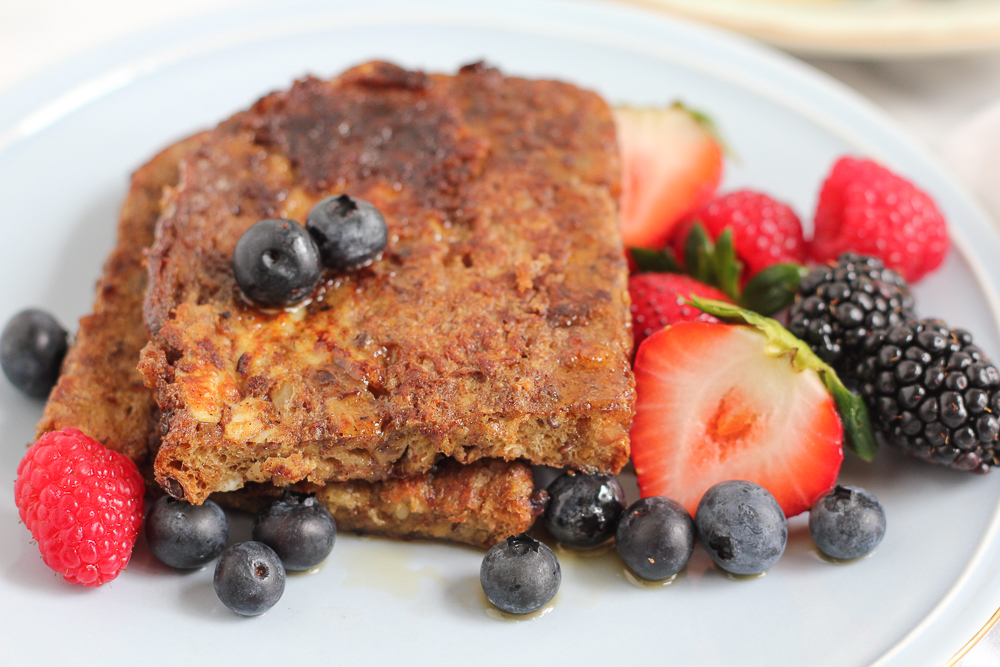 Cinnamon Flaxseed French Toast! Easy to make and so delicious, this french toast serves as a great, wholesome breakfast or an easy-to-pack lunch for your kids!
It's Monday and I'm here with something fabulous!
We just got back from Milwaukee last night. .  We went to our first Brewer's game and had a blast. I think we seriously took advantage of our last weekend before school starts on Thursday! On Saturday, we spent the day in Chicago and ate at the Bohemian House for brunch and Formento's for dinner. So good and I highly recommend both places!
We were able to spend a few hours with our dear friends from Seattle and also went to Cloud Gate to see The Bean and the Navy Pier. It was a little hot but still a beautiful day.
This week is going to be crazy busy and soon, we'll be getting into our back-to-school routines. First day of school is Thursday!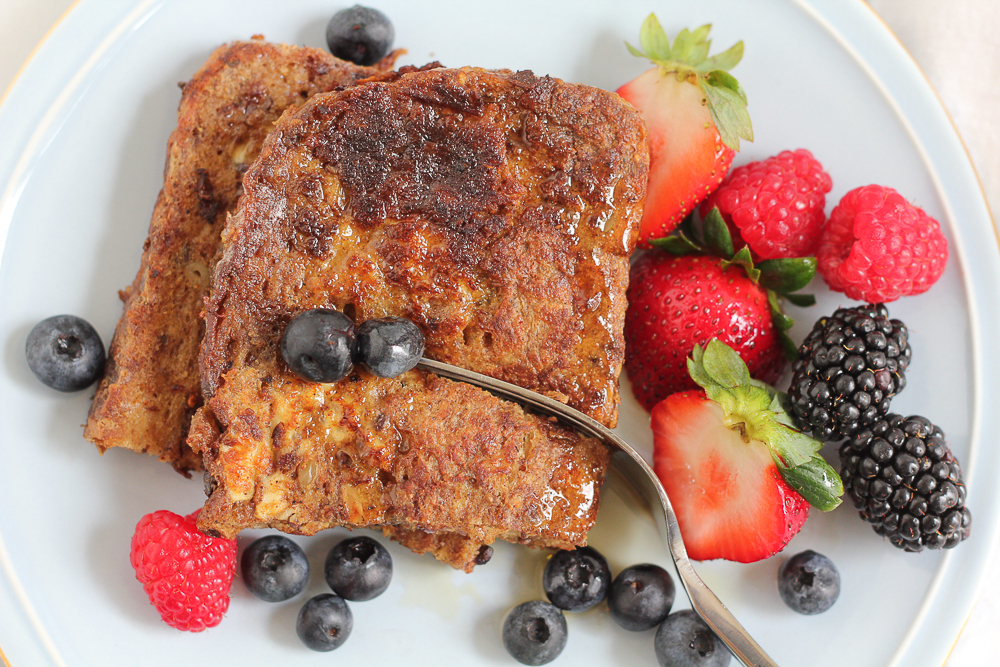 After taking my nutrition course, I now think about more ways to bump up the nutrition factor in the recipes I make. Adding flaxseed meal to this french toast adds Omega-3 essential fatty acids, which are the "good" fats that have been shown to have heart-healthy effects. Each tablespoon of ground flaxseed contains about 1.8 grams of plant omega-3s.*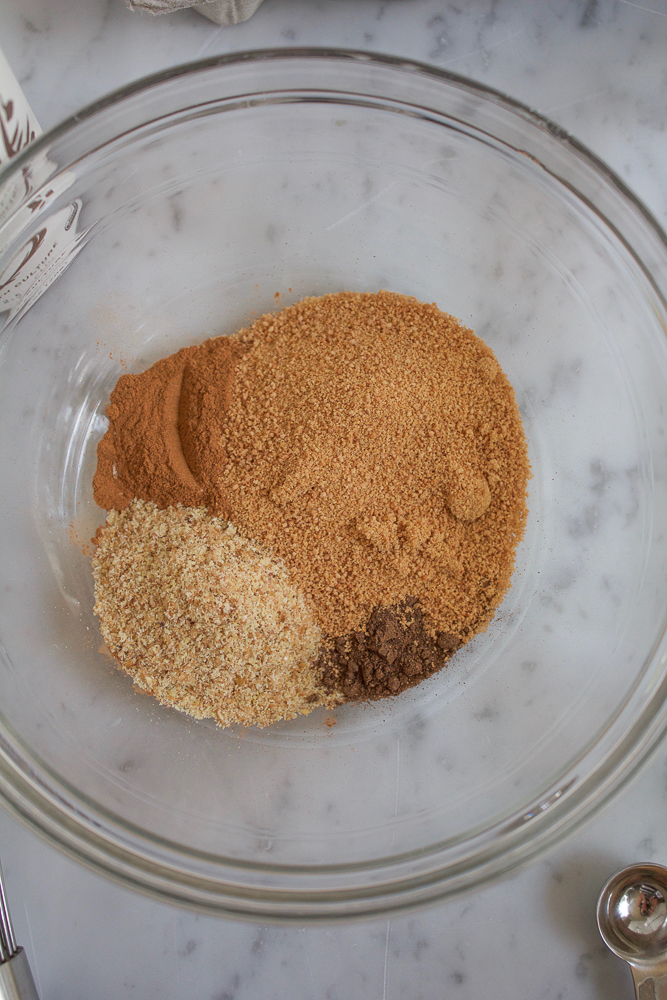 And fiber, because we all need our fiber.
And what I love most about this recipe? It can be breakfast or lunch!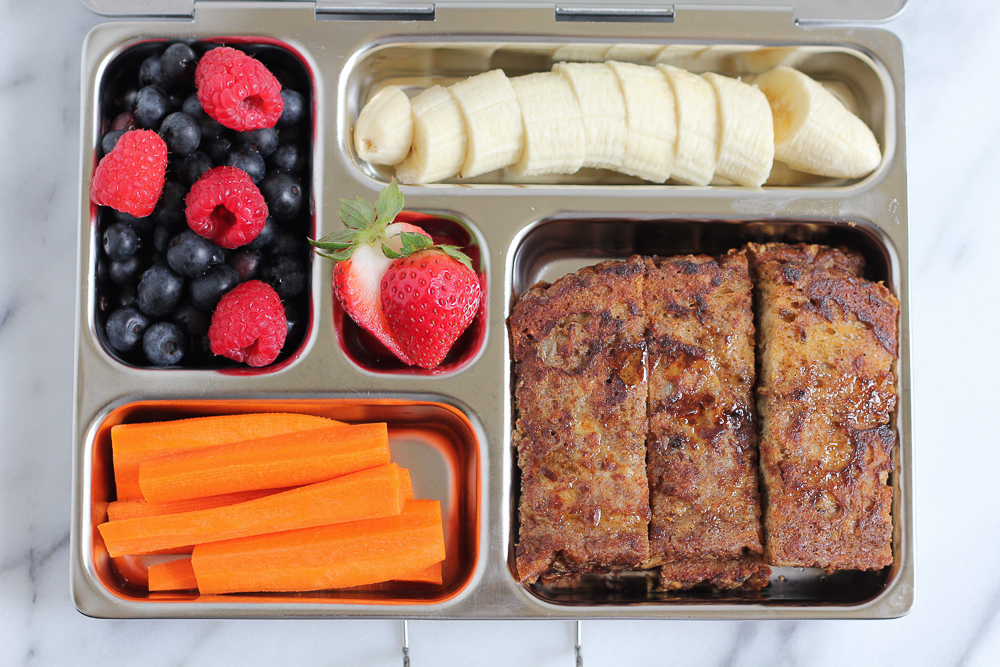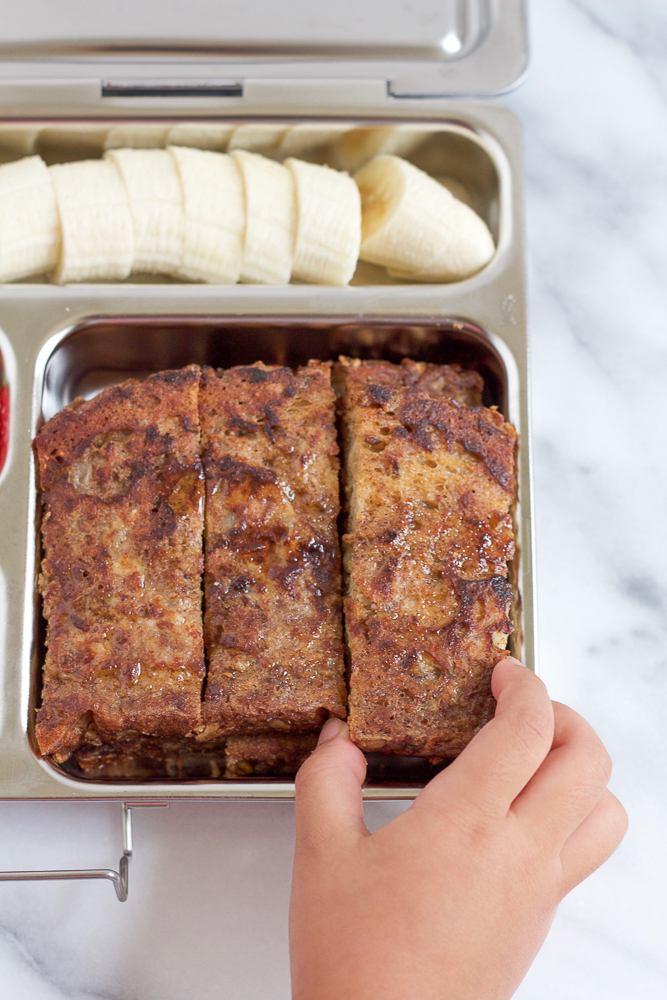 French toast sticks are the best because they are so easy to make and frankly, anything with a little bit of maple syrup drizzled on gets devoured pretty quickly here in my house. Well, maple syrup and fresh berries! These are super easy to pack in your child's lunch and you can be certain they will gobble them up!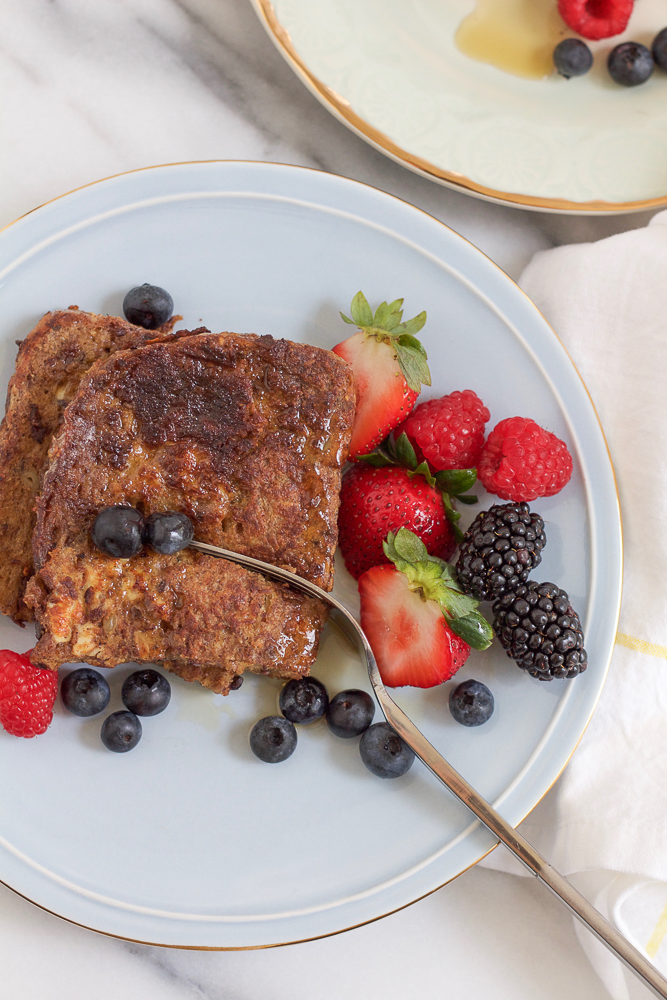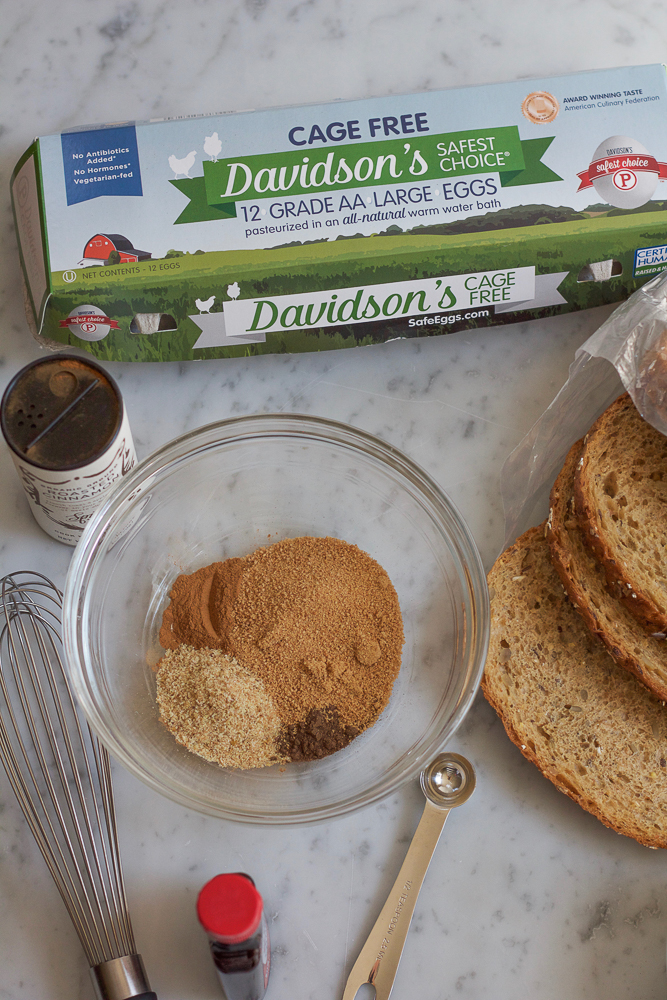 I used Davidson's Safest Choice® Pasteurized Eggs for my french toast. We often let the girls help us with breakfast or brunch on the weekends, and with baking, so using Davidson's Safest Choice® Pasteurized Eggs just provides added peace of mind for me when they are helping me crack open eggs and whisking things together.
These eggs are pasteurized in an all-natural warm water bath to eliminate the risk of Salmonella in eggs—without changing the nutrition or flavor. Davidson's Safest Choice® Pasteurized Eggs' patented, all natural, award-winning egg pasteurization eliminates the risk of Salmonella in eggs before they even enter your kitchen.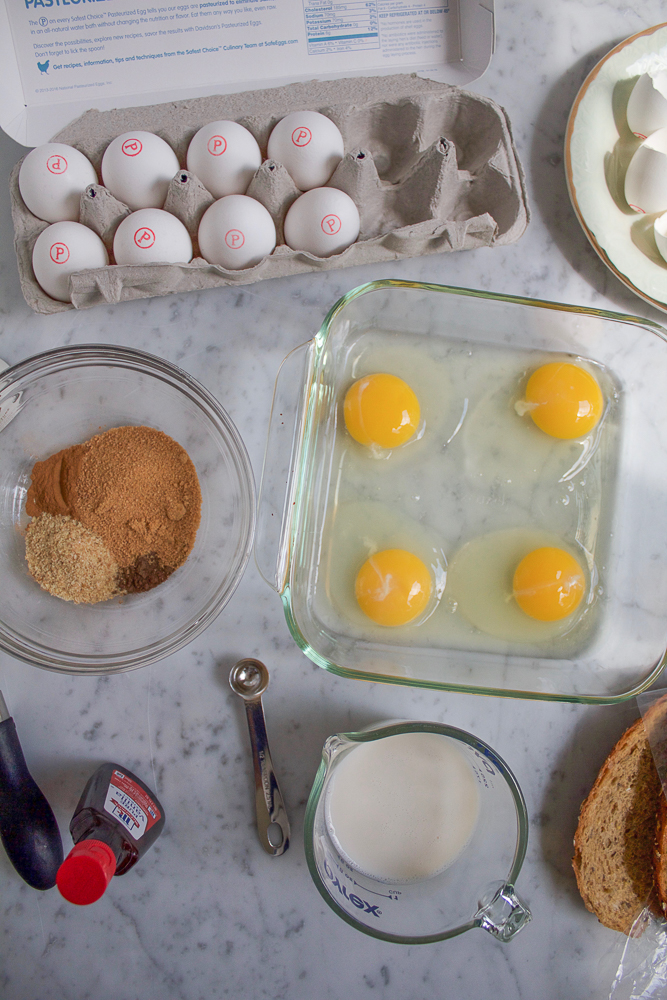 To learn more about Davidson's Safest Choice® Pasteurized Eggs, check out their website or the store locator to find some eggs in your area.
I used multigrain bread but you can use whatever bread you like. My only suggestion: use bread that isn't soft. Slightly stale, older bread works great for this recipe!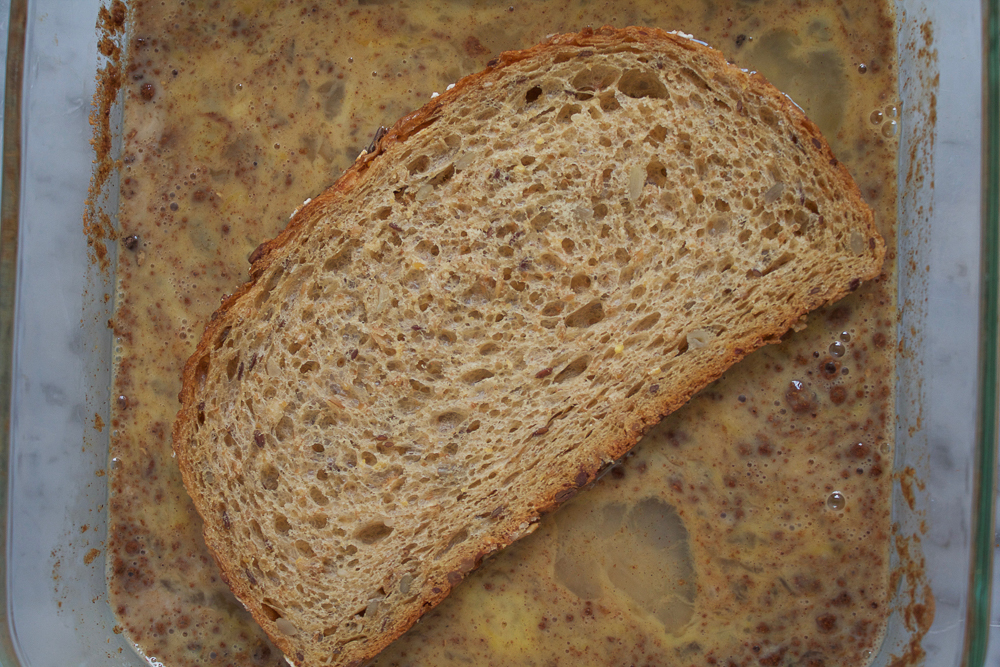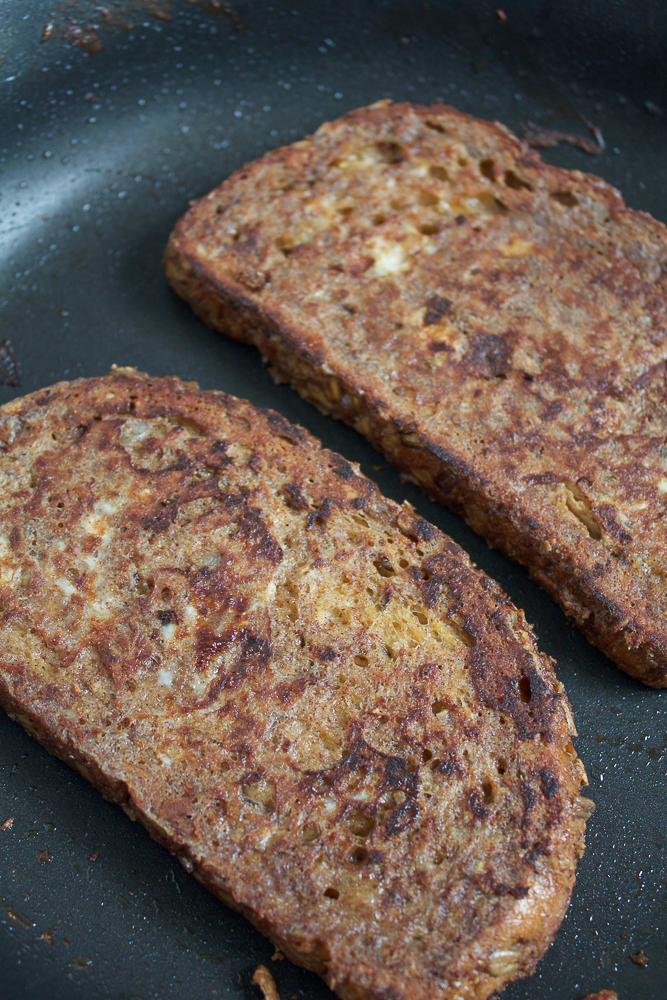 I hope you give this Cinnamon Flaxseed French Toast a try! It's so delicious!!!

Cinnamon Flaxseed French Toast
Brown sugar can be substituted for the coconut sugar. Easy to make and delicious, this french toast serves as a great, wholesome breakfast or an easy to pack lunch for your children.
Recipe type:
Breakfast or Lunch
Ingredients
1½ tsp ground cinnamon
½ tsp ground nutmeg
1 Tbsp ground flaxseed meal
2 Tbsp coconut sugar
4 Safest Choice™ pasteurized egg(s)
¼ c almond milk
1 tsp vanilla extract
4 Tbsp butter
8 slices whole wheat or multi-grain bread
fresh berries to taste
maple syrup to taste
Instructions
Using a small bowl, mix together the cinnamon, nutmeg, ground flaxseed meal and coconut sugar. Set aside.
Using a shallow dish, whisk together the eggs, almond milk and the vanilla. Add in the cinnamon flaxseed mixture and whisk together again.
Heat the butter in a non-stick pan or skillet over medium high heat and dip each bread slice into the egg mixture and fry on each side until golden brown. Repeating until all of the bread has been cooked. Serve with fresh berries and maple syrup. Or, slice into French bread "sticks" and pack in your child's lunch.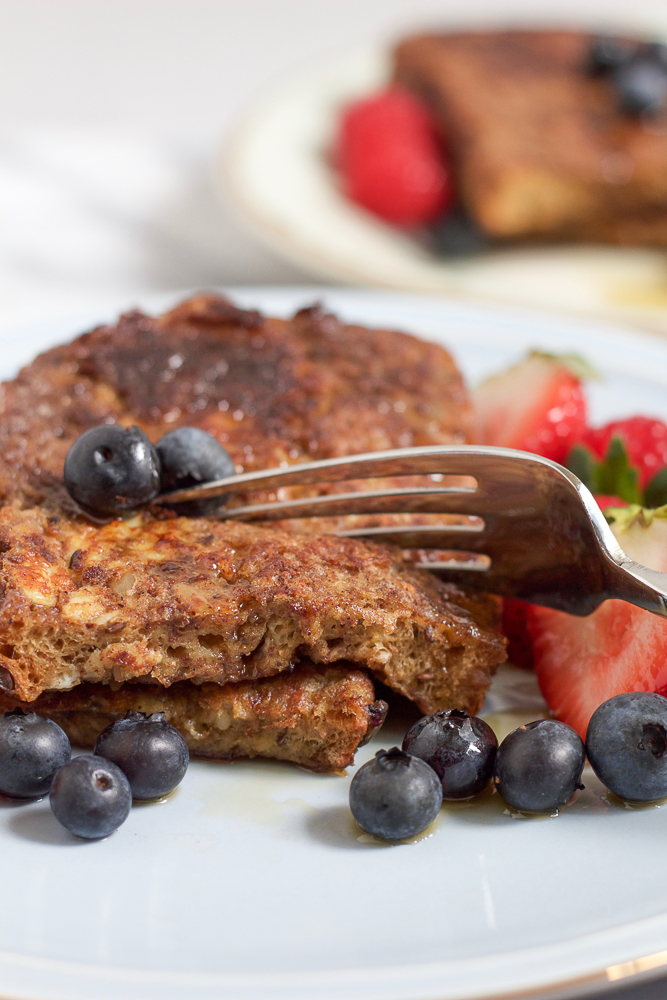 *Source: WebMD regarding flaxseed.
Disclosure: This is a paid, sponsored post in partnership with Davidson's Safest Choice Eggs. All opinions stated here are 100% my own. Thank you for your continued support and for welcoming posts like this that allow me to share the products and brands that I use and love.