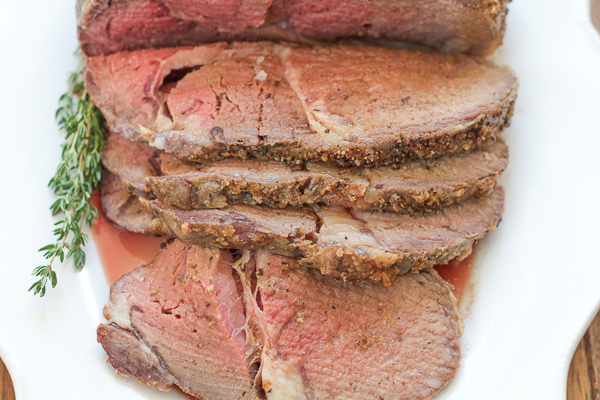 Hey guys!!
Before we get to this recipe today, I have some exciting news! I have a YouTube Channel!!! and some videos that we've been working on fast and furiously are UP! so, please take a look and subscribe to my YT channel! Thank you so much!!!
Up until recently, I didn't know how to properly cook a prime rib roast. And with the holidays coming up, I figured I needed to get this recipe down and under my belt. My family and I are big meat lovers and, this year, we're changing it up and will be serving this, along with the turkey, for Thanksgiving.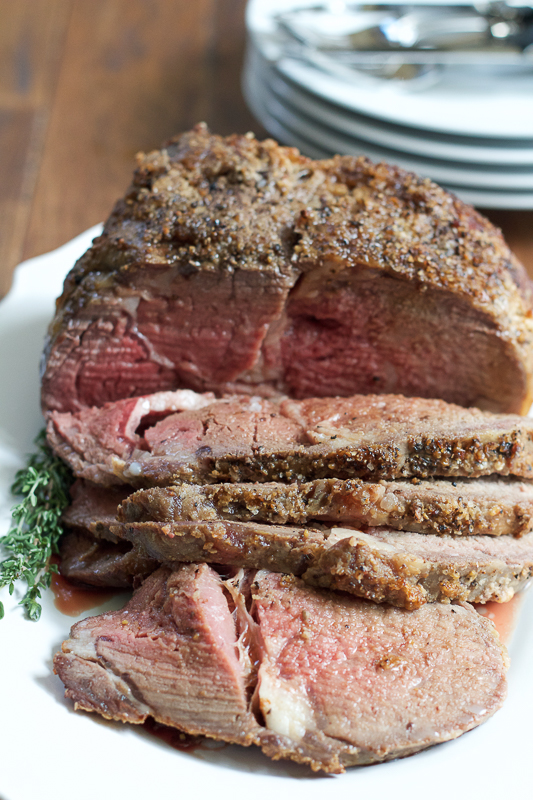 Heck, this prime rib roast may make another appearance at Christmas time too! Just look at this beauty.
The important part of the preparation is actually what you do before the roast even goes into the oven. Did you know it's important to let your meat come to room temperature before cooking it? This is a really important step because it helps to relax the meat fibers, which will make for a more tender juicy roast. Try this the next time you make a roast!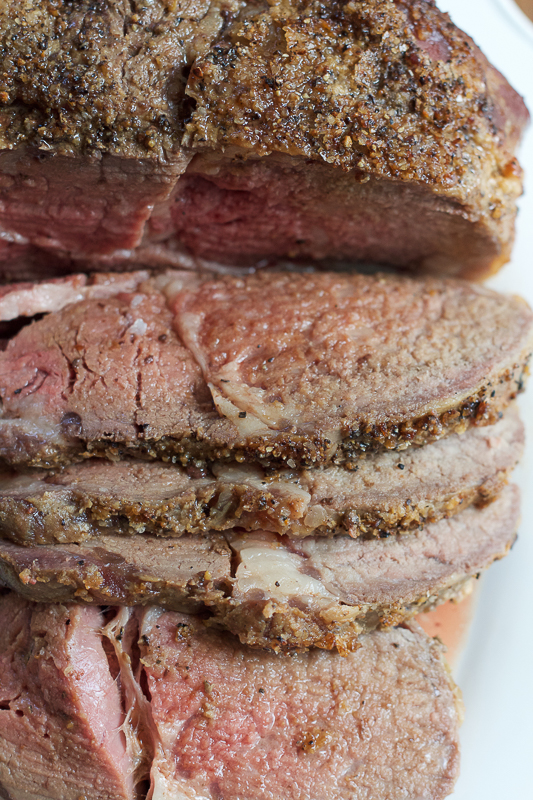 Omaha Steaks has both a boneless Heart of Prime Rib Roast and a Bone-In Prime Rib Roast. In my opinion, you can't go wrong with either one. Both are superior quality beef. Omaha Steaks' Boneless Prime Rib Roast is tender, juicy and incredibly easy to prepare. We were blown away by the tenderness and taste. And because we are a family of four, we had some leftovers to re-heat and the prime rib roast tasted just as delicious a few days later.
So, think about this Prime Rib Roast for the holidays or even for an upcoming family gathering or special dinner. You, your family and your guests won't be disappointed! This roast is unforgettable.

Prime Rib Roast
Ingredients
For the Prime Rib Roast:
1 (4 lb.) Omaha Steaks Boneless Heart of Prime Rib Roast, defrosted
kosher salt
freshly cracked black pepper
For the Au Jus:
1 tablespoon Worcestershire sauce
½ cup red wine (I used a Merlot)
1 cup beef broth
Instructions
For the complete recipe card and to get the instructions, please visit Steak Bytes, the official Omaha Steaks Blog.
For the complete recipe card and full instructions, please visit
SteakBytes.com
.
Disclosure: This is a paid, sponsored post in partnership with Omaha Steaks. All opinions are 100% my own. Thank you for supporting me in working with the brands and products that I use and love. 
You might also like...