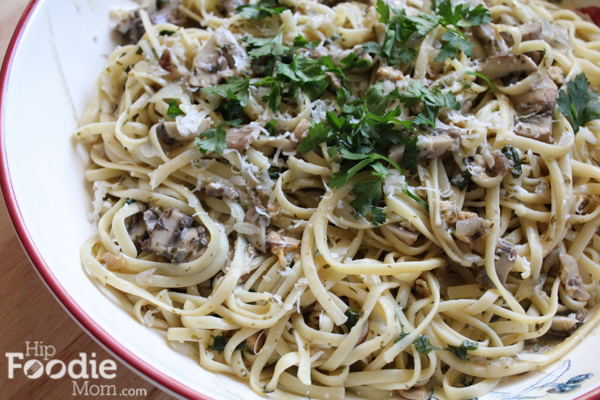 I'm a pasta girl. I love pasta. I would never ever ever be able to give up carbs. Ever. Bread, pasta, rice. .  I need it all. Everything in moderation friends.
Tonight, I wanted to mix it up a little. No marinara sauce today. And I'm reading Jenna Weber's book White Jacket Required and this is her favorite dish. If the thought of using canned clams makes you cringe, you can try Giada's recipe but remember, we're keeping things simple here at Hip Foodie Mom during the week, trying to not whip out thirty ingredients and keeping the cooking time under 30 minutes so you can actually get dinner on the table for your family at a decent hour.
And don't let the canned clams fool you. This dish is freakin' delicious. Word. Give this one a try and let me know what you think. I hope you enjoy!

Linguine with Mushrooms and Clam Sauce
I've changed some things up on this recipe. To see Jenna's original recipe, buy her lovely book! (p. 13)
Author:
Hip Foodie Mom, adapted from White Jacket Required
Ingredients
1 package linguine pasta
1 tbsp. extra virgin olive oil
1 medium onion, chopped
2 cups mushrooms, chopped
1-2 cloves garlic, chopped (or minced)
salt and pepper to taste
2 (15 ounce) white clam sauce (I bought Progresso)
Juice of one lemon
½ cup fresh italian parsley, chopped and split (for sauce and garnish)
½ cup freshly grated Parmesan cheese
Instructions
In a large pot, bring salted water to a boil and cook the pasta until al dente. Drain and set aside.
Heat olive oil in a large pan or wok over medium-high heat until it shimmers. Add the onions, mushrooms and garlic and cook until soft and tender, about 5 minutes. Add the clams and clam sauce and continue to cook for 3-4 minutes. Season with salt and pepper if desired.
Add the lemon juice, and half of the parsley. Bring to a simmer and cook for about 3 more minutes.
Add the pasta to the sauce and mix. Serve with freshly grated Parmesan cheese and the remaining parsley.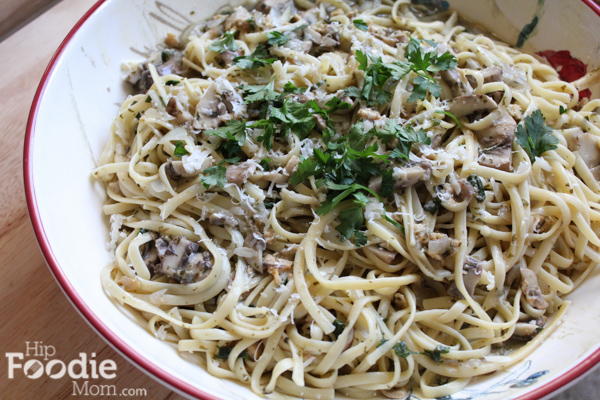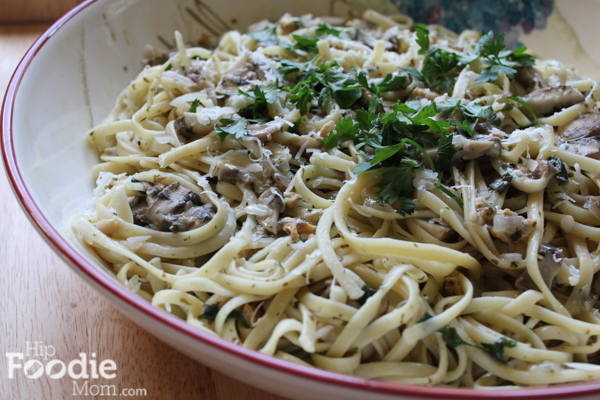 You might also like...