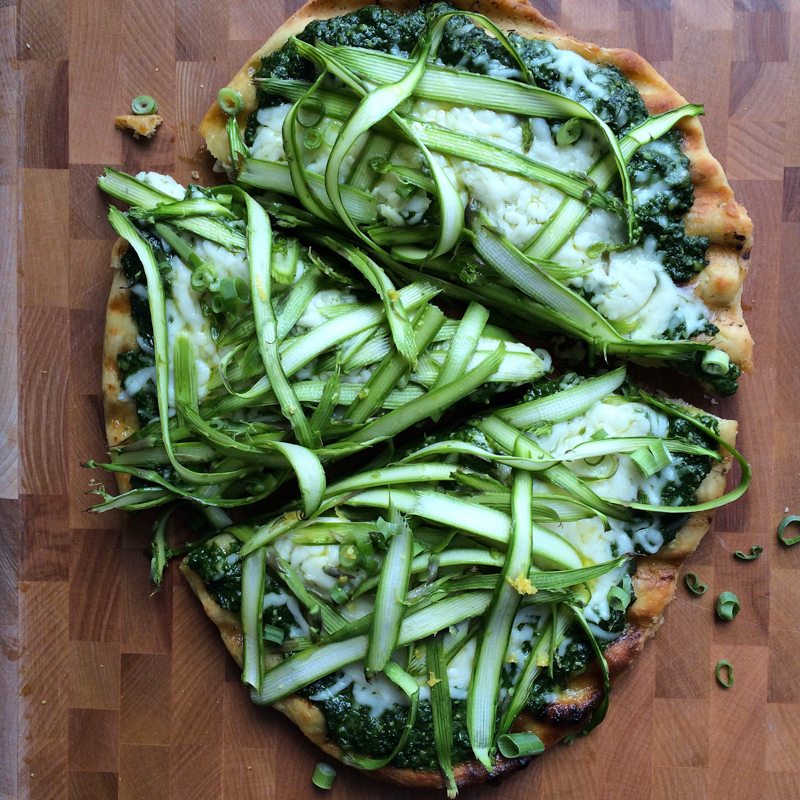 You guys. I grilled pizza. On the grill. And it was fabulous.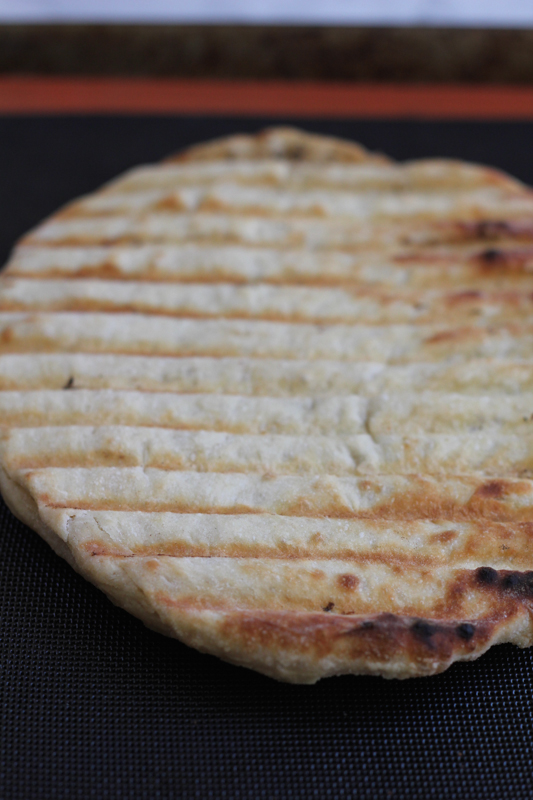 And then I shared this photo on Instagram and Cooking Light saw it and shared it too. .  and they got over 1.3k likes on the photo and I got about 150 new followers on IG, like within a few hours.
It was insane.
Like, I just picked up my phone that afternoon, checked Instagram and had like 150 new followers. I was like . . what the hell just happened?!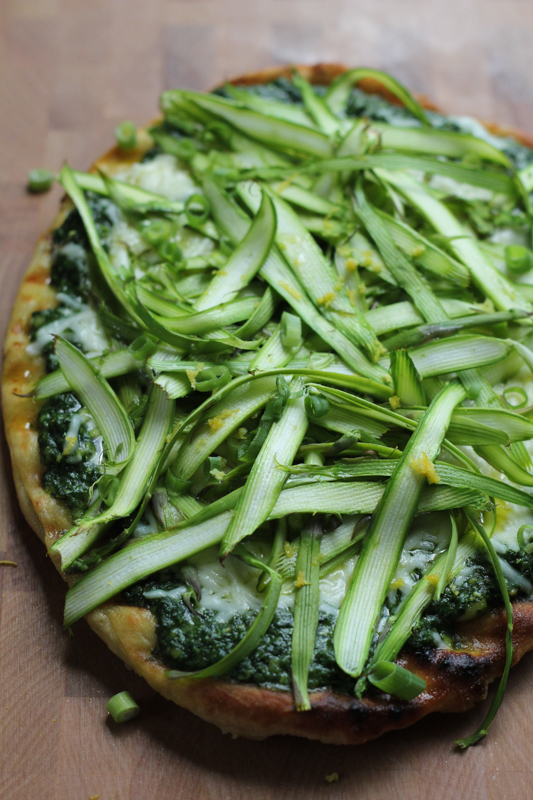 This pizza happened.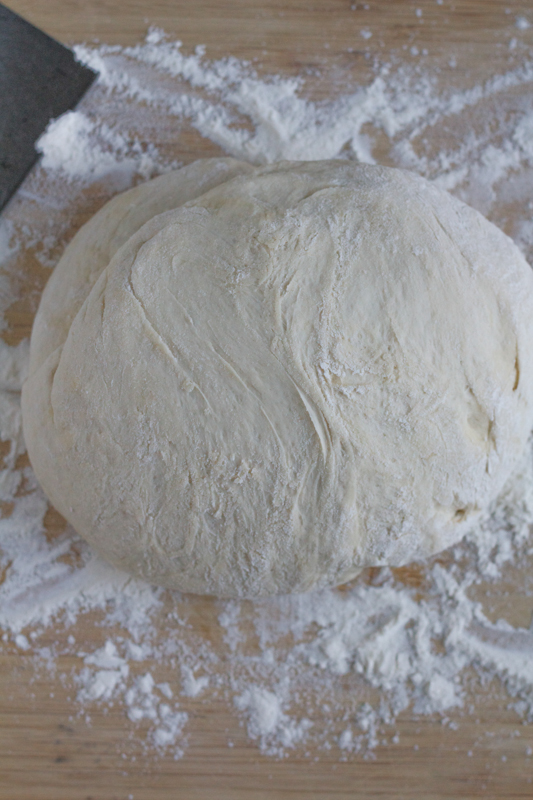 So, I'm sharing this baby. And well, asparagus is still in season and I need to share just one more pesto recipe this month. 🙂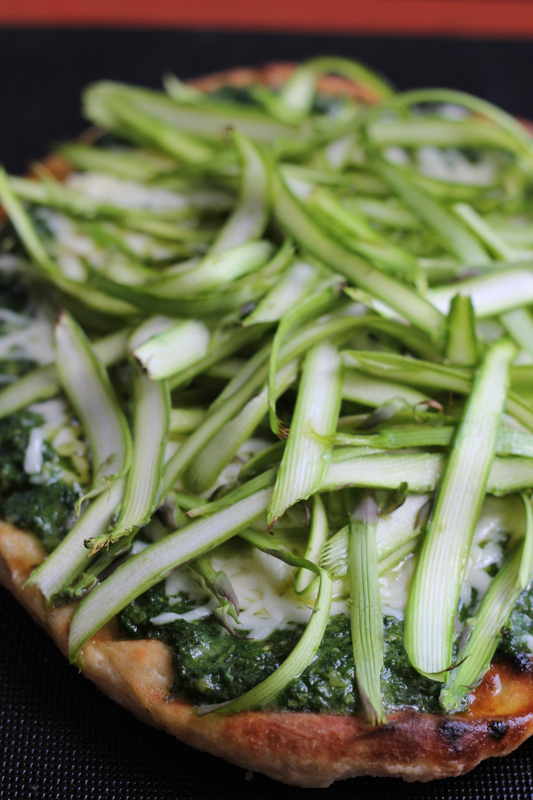 Yes, I'm a pesto fanatic. I've come to terms with it. You should too. I loved this one comment from someone on Cooking Light's IG page: "Totally ruins the whole concept of pizza . . but definitely worth trying!!"
WHAT?!!! I'm glad you're open to trying this even though it ruins the whole concept of pizza.  For me, pizza, these days has become so inventive and creative, I love it. Recently, I had a Mexican quesadilla pizza and mac n' cheese pizza is one of my faves. My local pizza joint also makes a Chipotle Sweet Potato pizza that is amazing. I don't know if this person was thrown by the pesto or the shaved asparagus. .  but both are magical.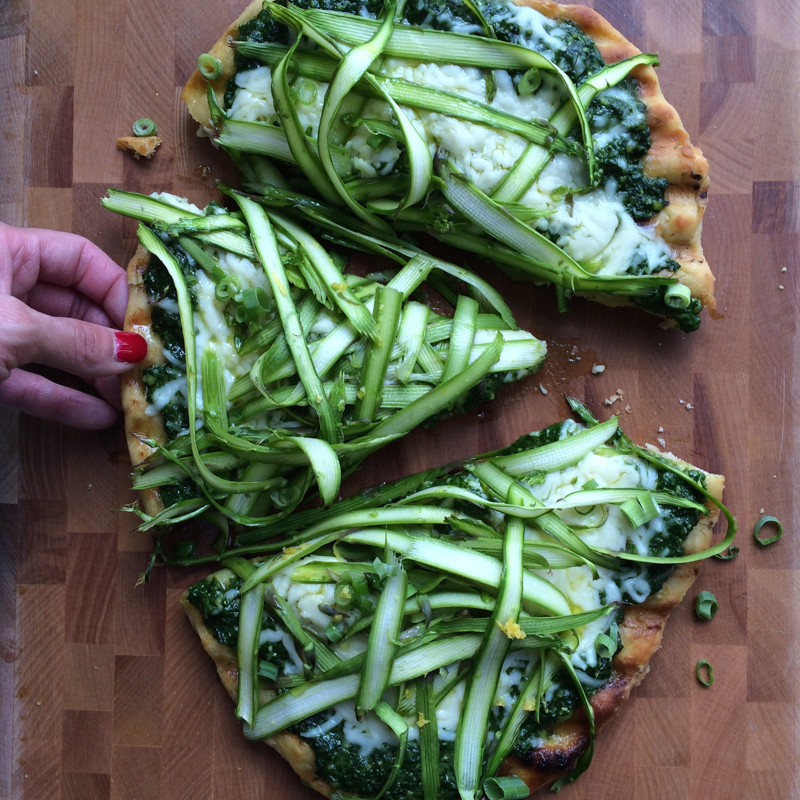 I'd love to hear what you think of this pizza down in the comments below! And you guys have to try this!! I will be sharing my homemade pizza dough recipe in a couple of weeks for something special. .  so until then, I'm sure you guys have a go-to pizza dough recipe you can use. If not, try Bobby's recipe. B. Flay has never steered me wrong.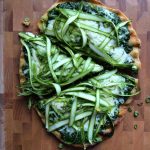 Print Recipe
Shaved Asparagus and Pesto Pizza
Recipe yields about 2 cups of pesto.
Ingredients
For the spinach pesto:
3 to 4

cups

packed fresh baby spinach

1/4

cup

parsley

2 to 3

cloves

garlic

1/4

cup

pine nuts

1/2

cup

extra virgin olive oil

1/2

cup

Parmesan cheese

Kosher salt

to taste
For the pizza:
Pizza dough

homemade or store-bought

2

teaspoons

extra virgin olive oil

2

cups

of spinach pesto

4 to 5

ounces

shredded mozzarella cheese

5 to 6

asparagus spears

shaved with a vegetable peeler

extra virgin olive oil

kosher salt and pepper

to taste

zest from 1 lemon

finely diced scallions
Instructions
For the spinach pesto:
Combine the spinach, parsley, garlic, and pine nuts in a food processor and pulse until coarsely chopped. With the processor running, slowly pour the olive oil into the bowl through the feed tube and process until the pesto is thoroughly combined. Add the Parmesan cheese and pulse again until smooth. Season with salt, taste and adjust any ingredients as necessary. Remove from food processor and set aside.
For the pizza:
Heat your outdoor gas grill to about 400 to 425 degrees. Brush each side of the pizza dough lightly with extra virgin olive oil and place onto a large baking sheet covered with parchment paper or a non-stick baking mat so it doesn't stick.

Once the grill is ready, place the pizza dough on the hottest part of the grill and close the lid. Check the pizza crust after a minute or so. Once grill marks have appeared and the crust is slightly crispy, flip it using tongs and a large grill spatula. Close the lid and check the crust after a minute or so.

After the pizza crust is grilled just slightly, remove the pizza crust from the grill and close the grill so the grill stays hot. Spread on the pesto over one side of the pizza crust and place back into the hot grill but in a spot that does not have direct heat.

While on the grill, sprinkle on the mozzarella cheese and close the grill. Check the pizza after a minute or so to ensure it is not burning and you have placed the pizza in a good spot. Turn the grill heat down a little if you need to. Close the lid again. After about 4 to 5 minutes, or when the cheese has started to melt, place the shaved asparagus on top and close the lid again. The pizza is finished when the asparagus is warmed through. I prefer a little "bite" to my asparagus so this method worked for me. Alternatively, you can place the shaved asparagus on top and finish the pizza in a 400 degree oven so you can control the temperature better if it's too hard to manage with your grill.

Drizzle on some extra virgin olive oil, season with salt and pepper and sprinkle with lemon zest and finely diced scallions before serving.
If you don't have a grill and want to bake this pizza:
Preheat your oven to 400 degrees
Roll out your store bought pizza dough and generously spread on the spinach pesto. Bake the pizza for about 10 minutes.
Remove from the oven, top with the shredded cheese and with the shaved asparagus. Season with salt and pepper and lemon zest and bake in the oven for about 20 minutes, or until the cheese is melted through and the crust is nicely browned.
Enjoy!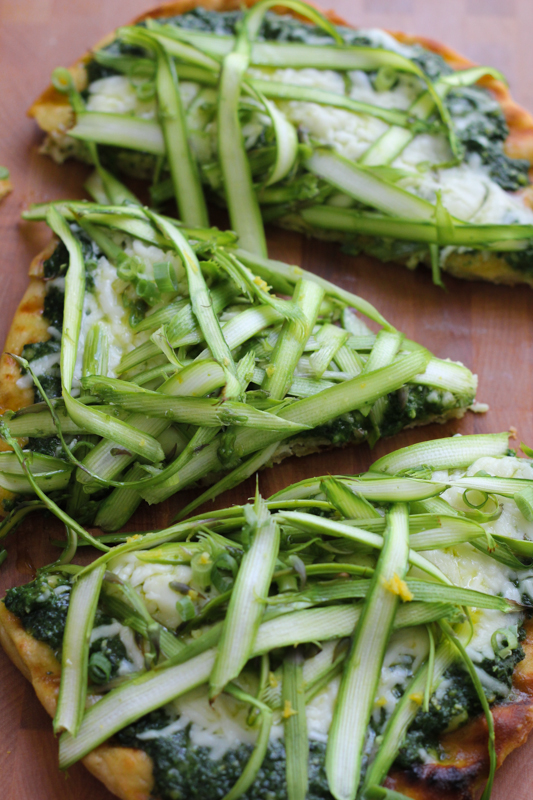 The Hello Sessions!!!
I have something fabulous to share. .  have you guys heard of The Hello Sessions?
The Hello Sessions from Joy Uyeno on Vimeo.
The Hello Sessions is a one-day, workshop-based event in Portland for bloggers and creatives. You'll leave each hands-on session with something you've created–tools that will help you long into the future, taught to you by some of the country's best bloggers. . . uh, Molly Yeh will be there to teach food styling and photography!! Tickets will be on sale soon! So, sign up for the newsletter to learn more!
The Hello Sessions blossomed out of a desire to create an intimate conference that would allow attendees to get their hands dirty by trying out new techniques, creating tools, and coming up with new ideas, all with the help of some of the country's best creatives. And what better place for that than Portland?
The Hello Sessions will feature nine workshop sessions covering the areas of creative, editorial, and business, all geared toward bloggers, makers, sellers, and artists. They will also have an exciting keynote speaker and plenty of time for snapping photos with all the friendly faces that will be in attendance. We hope you'll come to the City of Roses to have fun, make new friends, and learn from the best.
I'm going to try my best to get out to Portland in October for this and wanted to help Joy and Melissa spread the word!! Sign up for the newsletter so you can stay up to date on everything!