"Everything But The" Bars . . Awesomeness in a Dessert Bar.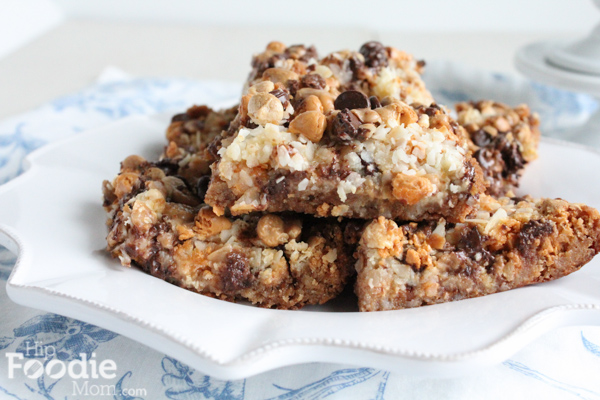 Can you imagine my moment of squeal and utter delight when I came across this recipe and discovered I already had EVERYTHING, every single one of these ingredients, already in my pantry at home?
Some might call that crazy. But I prefer to call it awesome.
In an effort to use up all of the candy toppings, every single kind of baking chocolate chip-esque morsel you can think of, and my coconut flakes, I baked these. Also, we're having Asian for dinner tonight so whenever I have any kind of Asian food, I must end it with something sweet. Nothing else makes sense to me.
Averie calls these her Magic Eight Bars. Magic, indeed! But I had to re-name these to. .  Everything But The bars because I feel like I literally threw everything I had into these delicious suckers.  I added peanut butter morsels (yes, in addition to the chocolate, white chocolate and butterscotch morsels), and mini marshmallows on top (of half the bars) and only used 75% of the 14 oz can of sweetened condensed milk.  This, somehow, made me feel better. Don't judge.
I repeatedly was saying, "Oh my gawd. Oh my gawd. ." the entire time I was eating these. Even while I was cutting these up, I got some melted chocolate, gooey marshmallow and coconut and the graham cracker crust on the knife. . .  which I had to lick off. Amazing. I highly recommend adding mini marshmallows on top. You'll get a gooey, stretchy, soft layer of marshmallow with each bite. It's fantastic!
I hope you enjoy!
The recipe can be found here on Averie's awesome blog, Averie Cooks.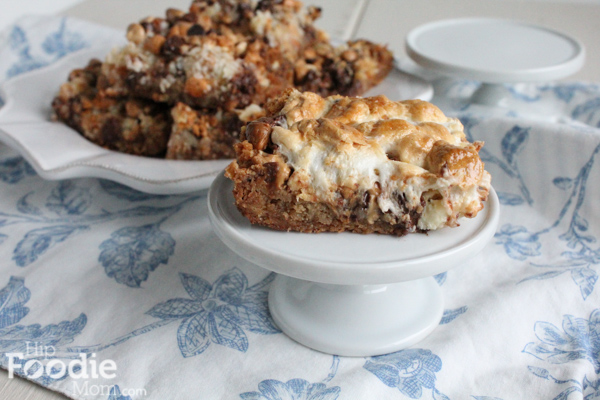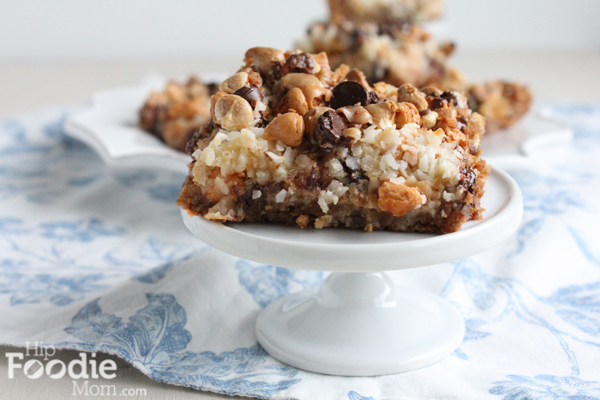 You might also like…