Disclosure: This is a paid sponsored post in partnership with Carnival. All opinions are my own.
At the end of September, my family and I went on our first cruise! We cruised with Carnival to the Caribbean. My kids were so excited to go on their first cruise and could not wait to get on the ship!
Since this was our first cruise, I spent a lot of time checking out everything there was to do on the ship beforehand. Carnival makes this extremely easy on their website. I was able to go online and check out everything under their "Explore" tab. I was amazed at all the activities and events they had onboard for children. There was an arcade, shuffle board, mini golf and they even had Build-A-Bear on board!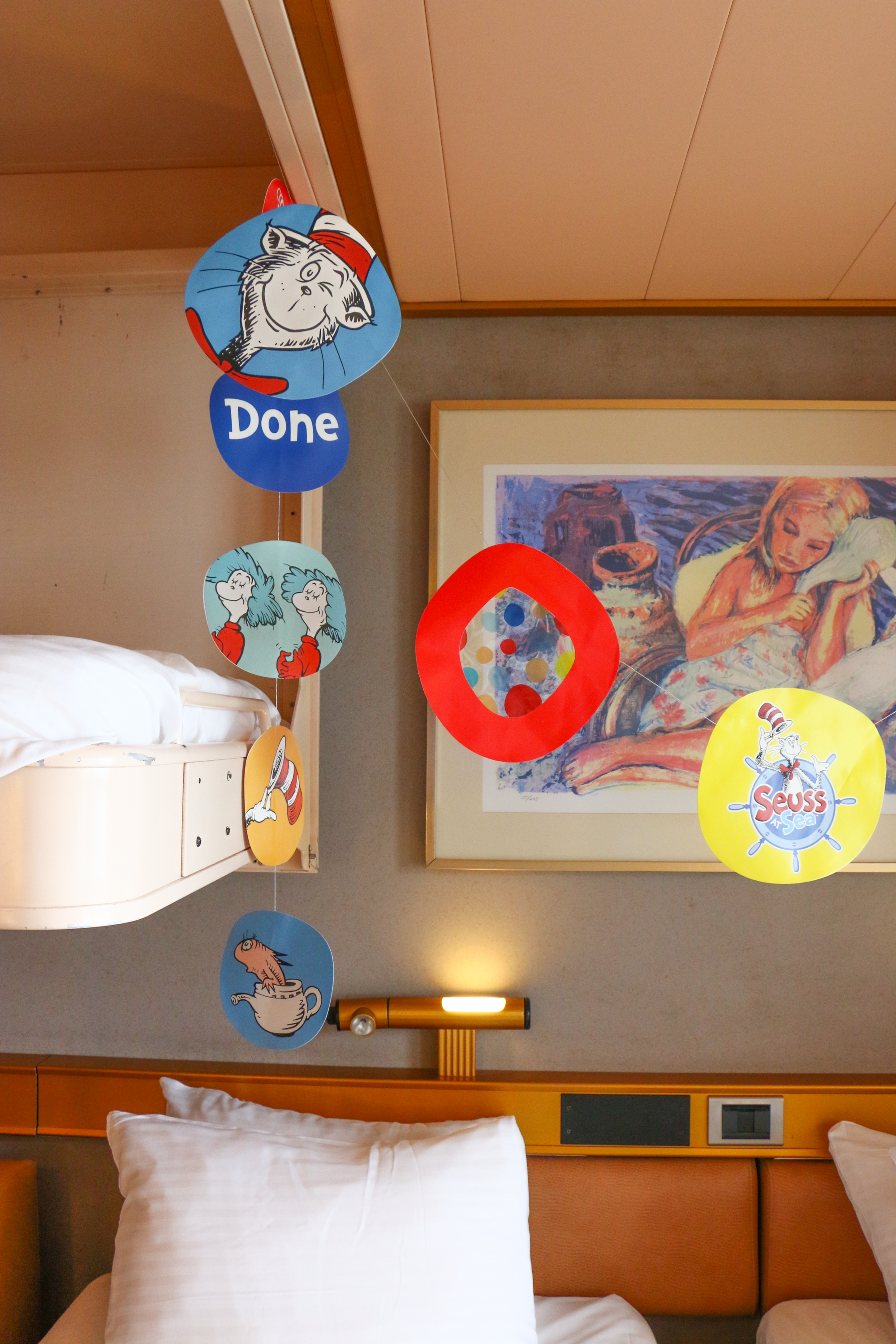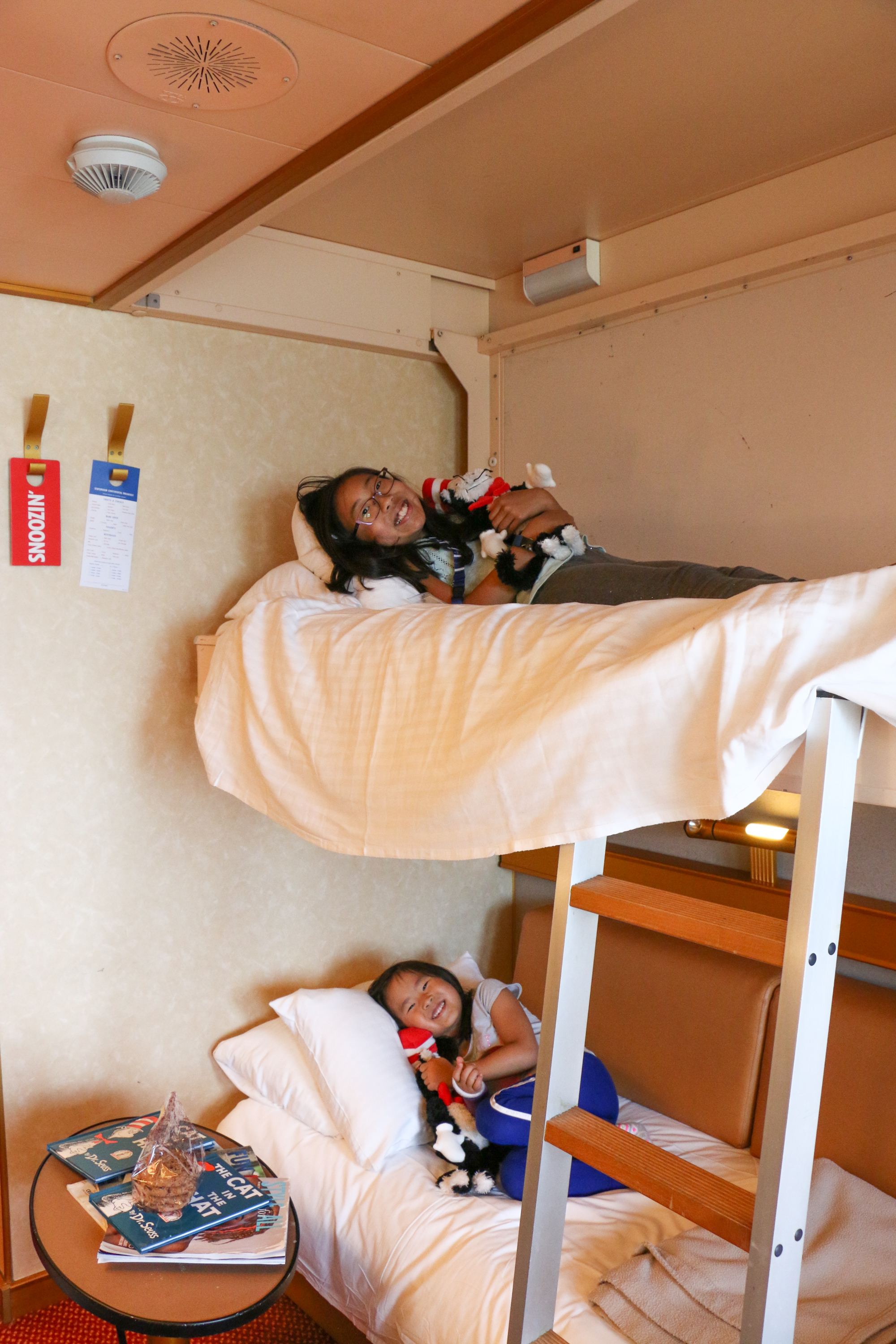 There was an option to have your cabin decorated with Dr. Seuss decor. Carnival has a "Seuss at Sea" online shop where you can purchase things for your children, like backpacks, books, a Cat in the Hat medium size plush toy and more! They transform your cabin to a fun Dr. Seuss themed room. Our package included four magnetic danglers, one magnetic hanging banner, one 5″ x 7″ picture frame, a beach towel, The Cat in the Hat medium size plush and cookies! I loved seeing the look on my girls' faces as we walked into the cabin. They loved it!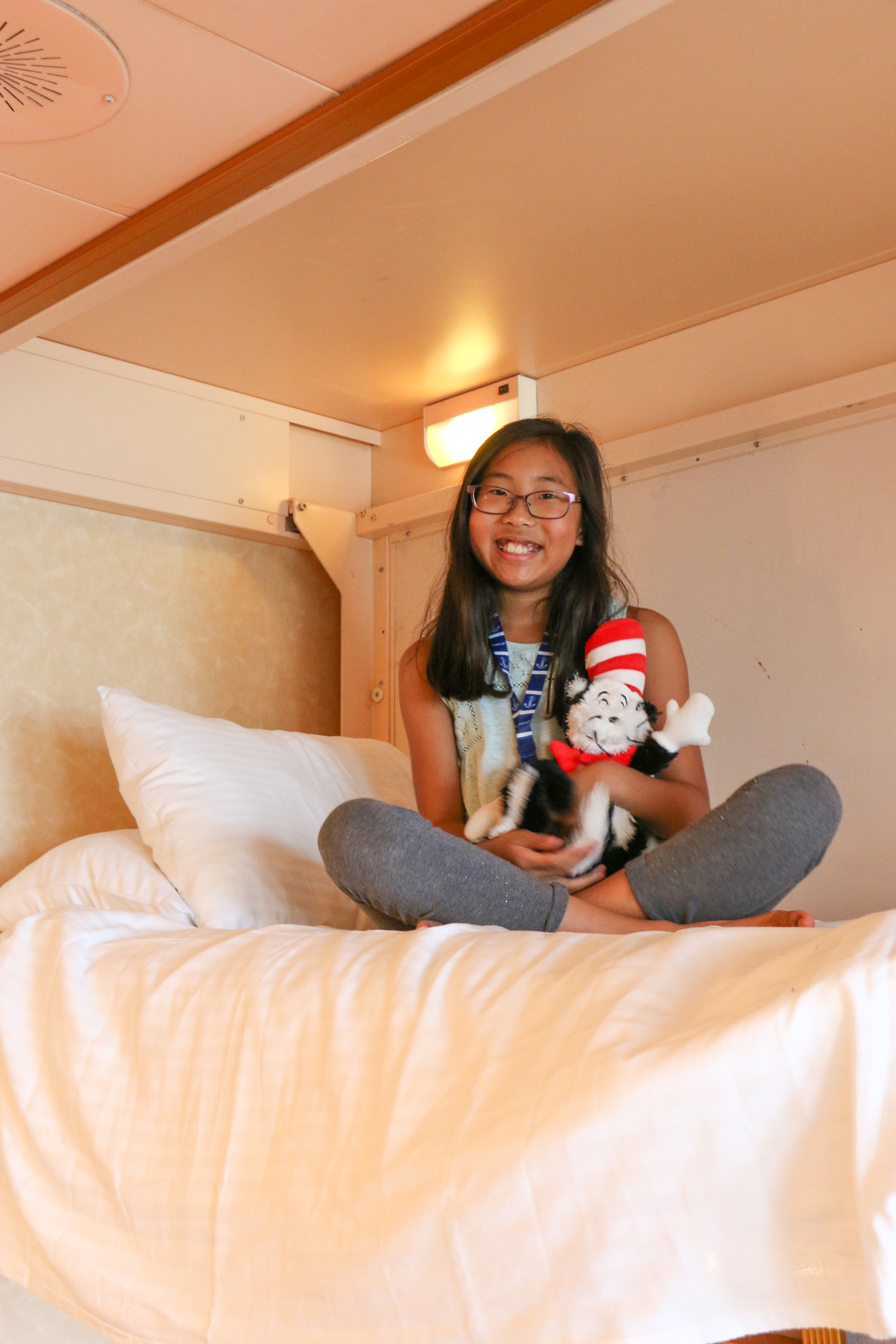 During the entire cruise, there was always something for my children to do. There was never a dull moment! We played mini golf, shuffle board and went to the arcade.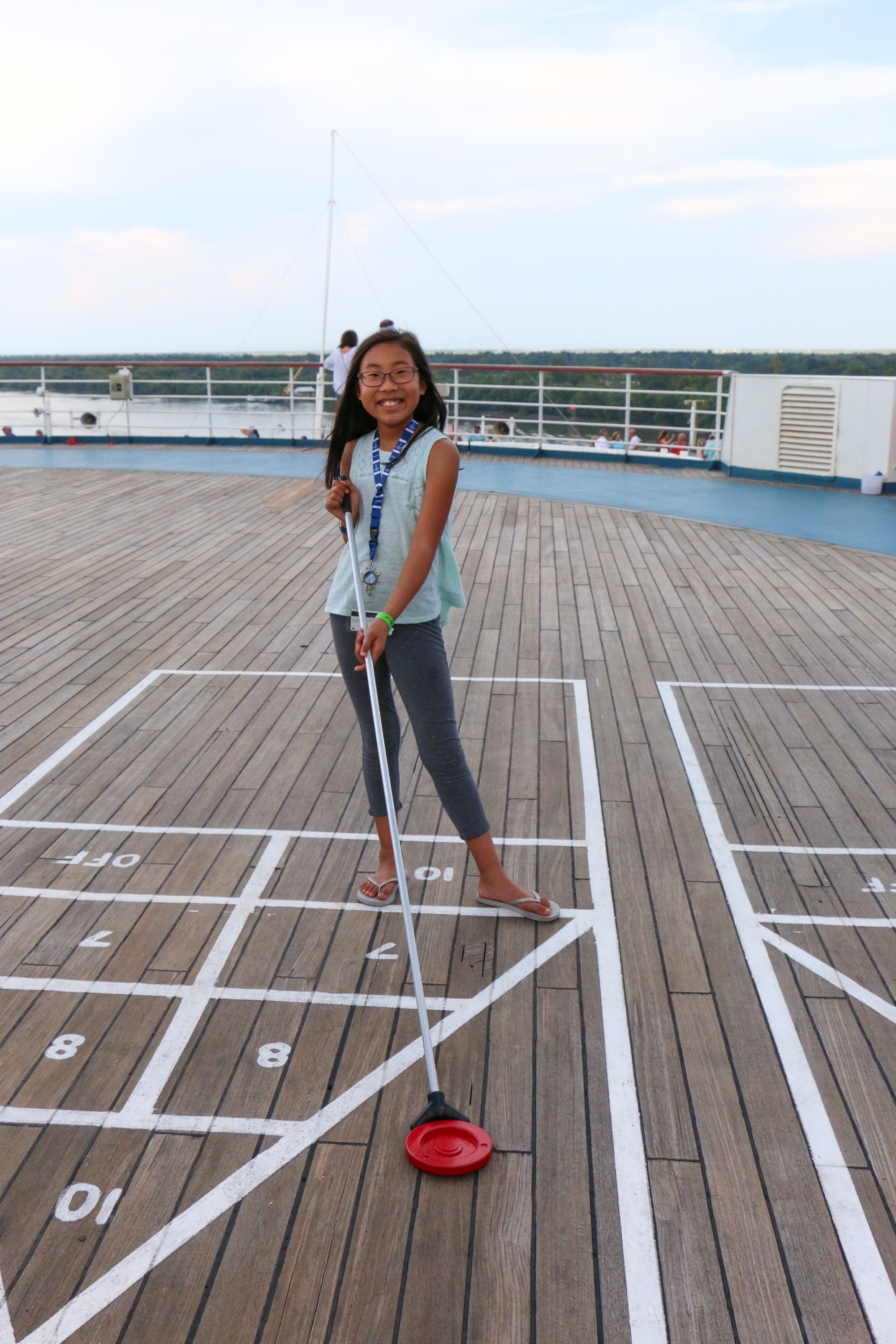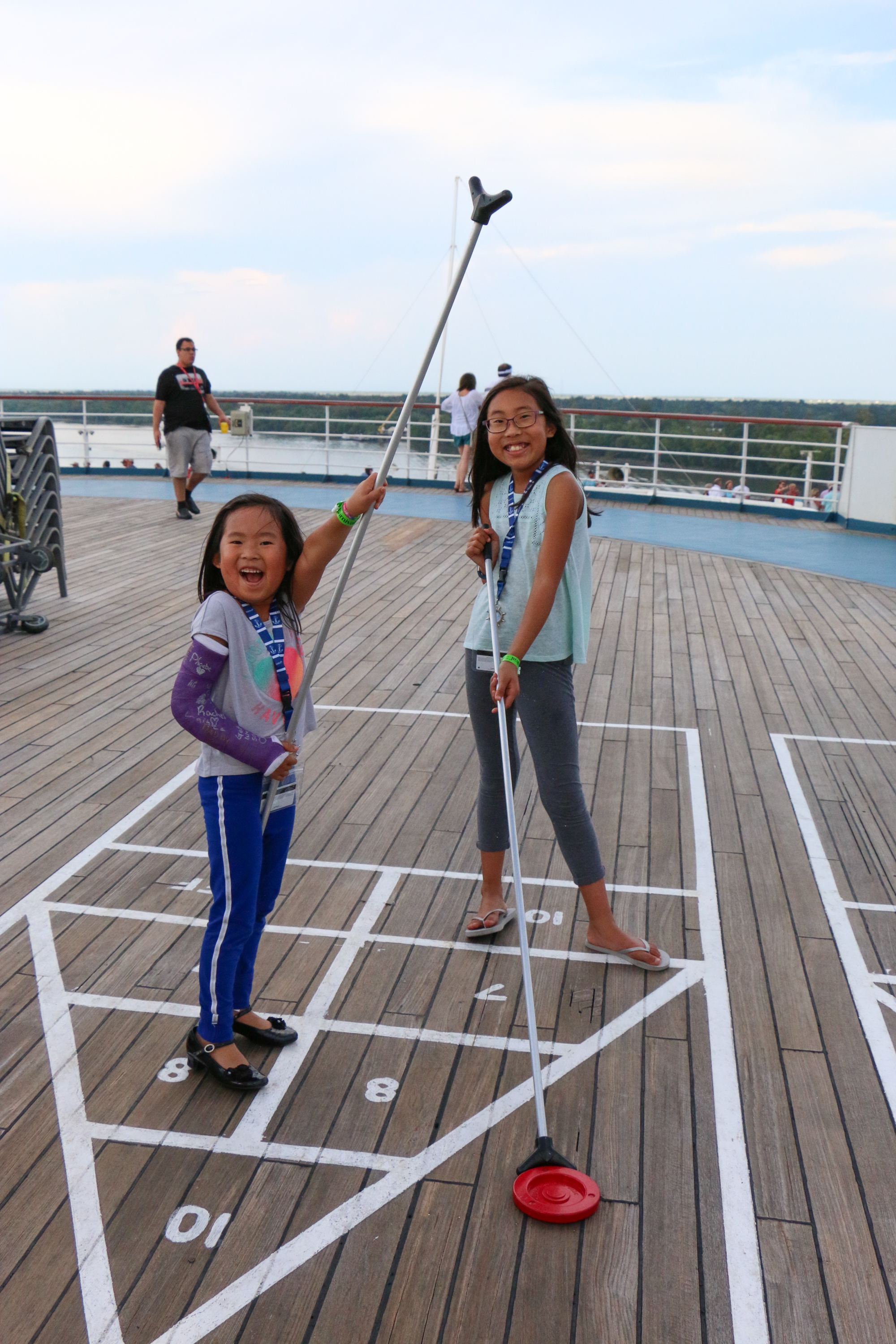 My kids had so much fun and they loved that they could have soft serve ice cream after every meal. We were on vacation, after all!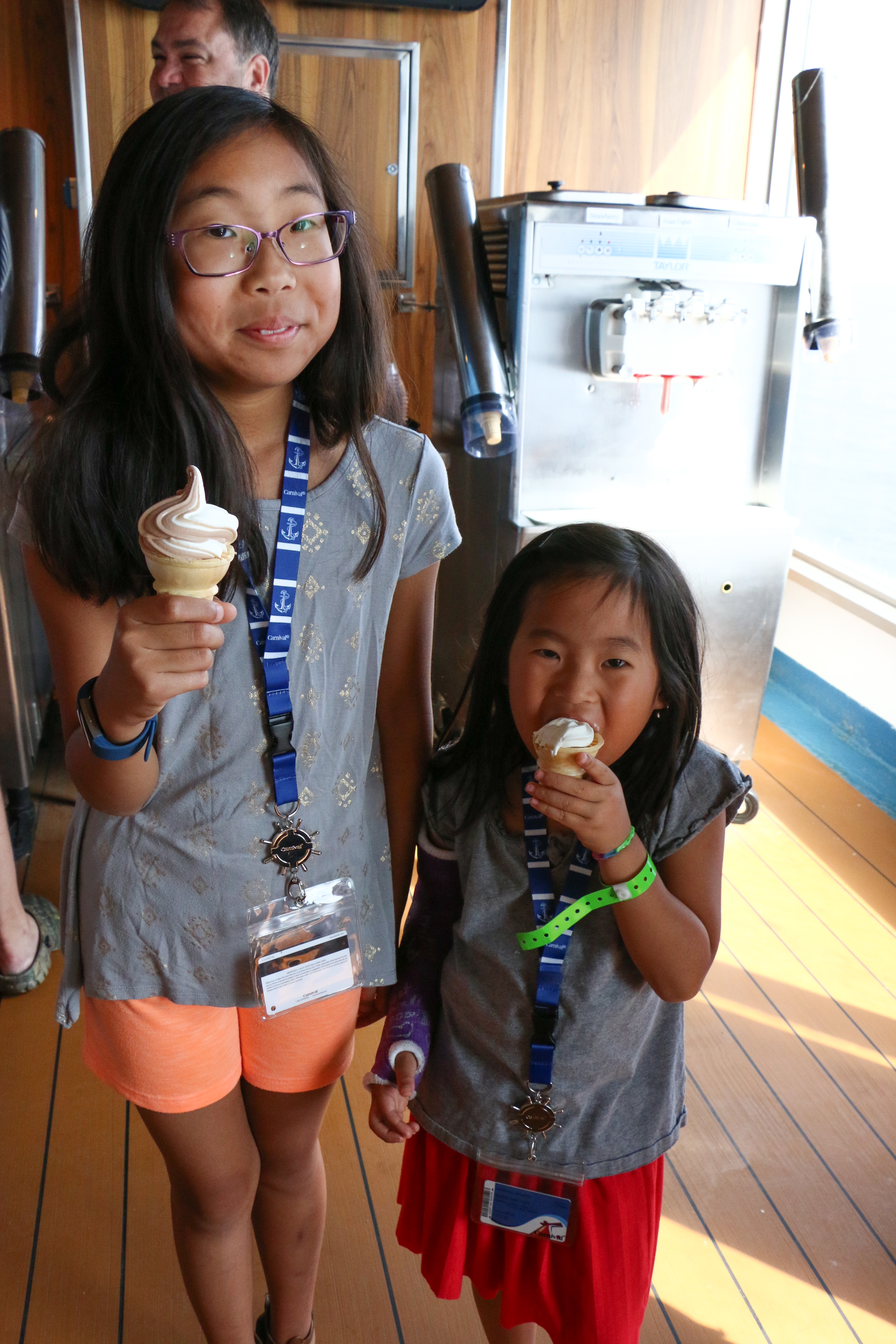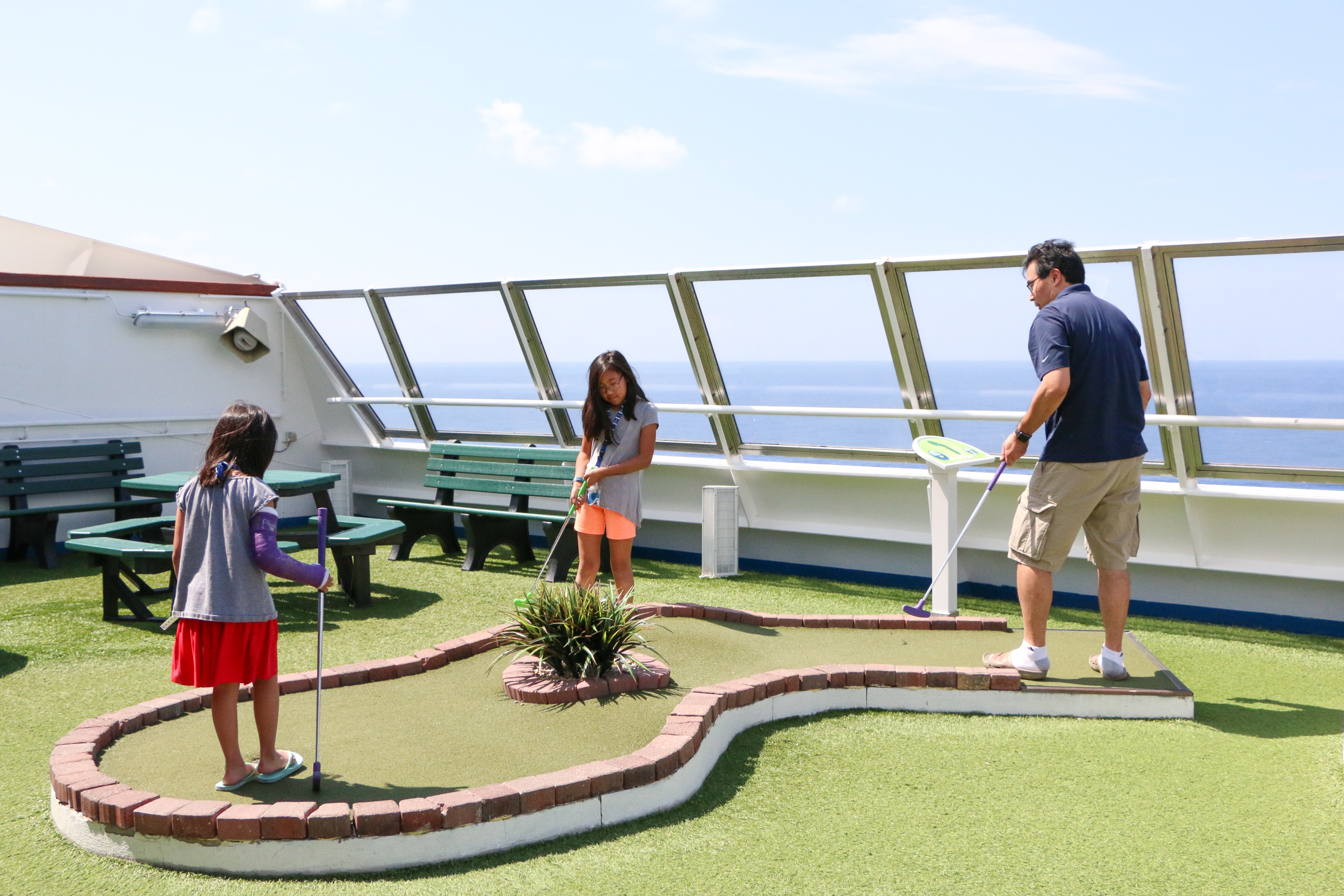 It was so cool to play mini golf on a ship! I love that the entire cruise felt like a family friendly vacation, all while at sea! Everything that you (and your kids) could ever need or want is on this cruise. For me, it was the spa, the gym and the pool. For my kids, it was the arcade, the mini golf and the candy shop!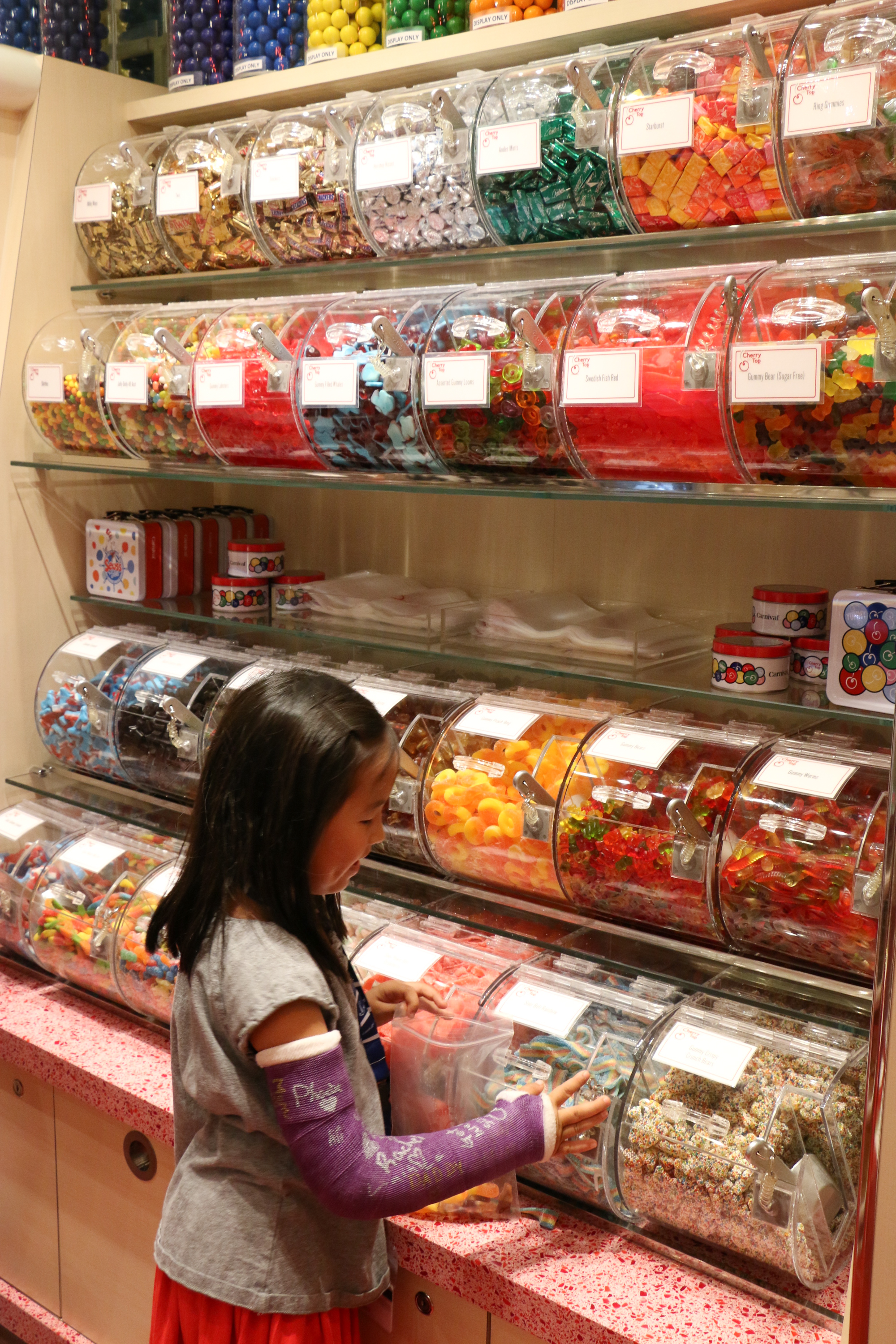 On the last full day, they had Build-A-Bear at sea. I love that my kids got to stuff a bear, create a special memory and take something home to remember this wonderful cruise! I really love that Carnival caters to families and children and really makes the entire cruise so fun and memorable.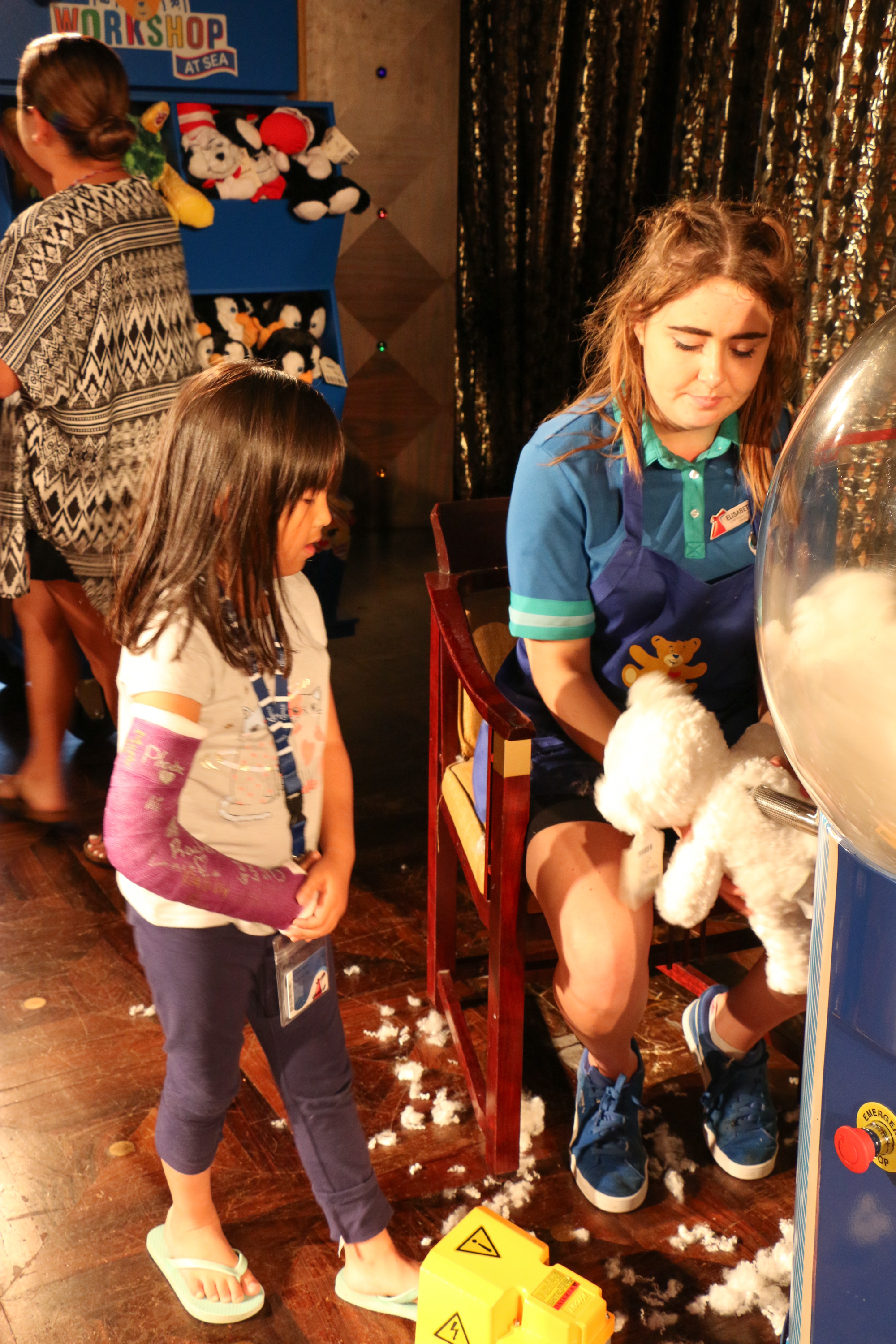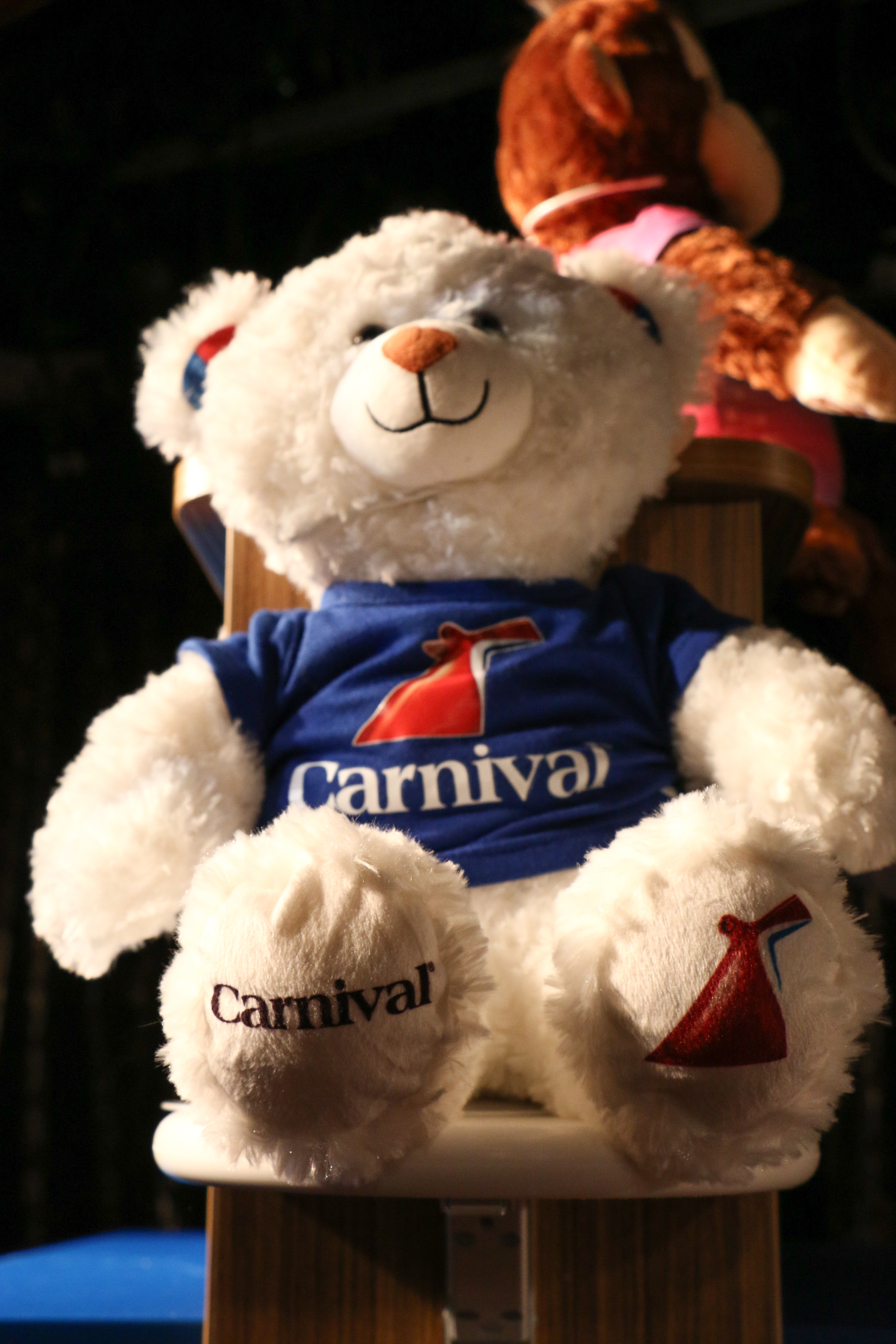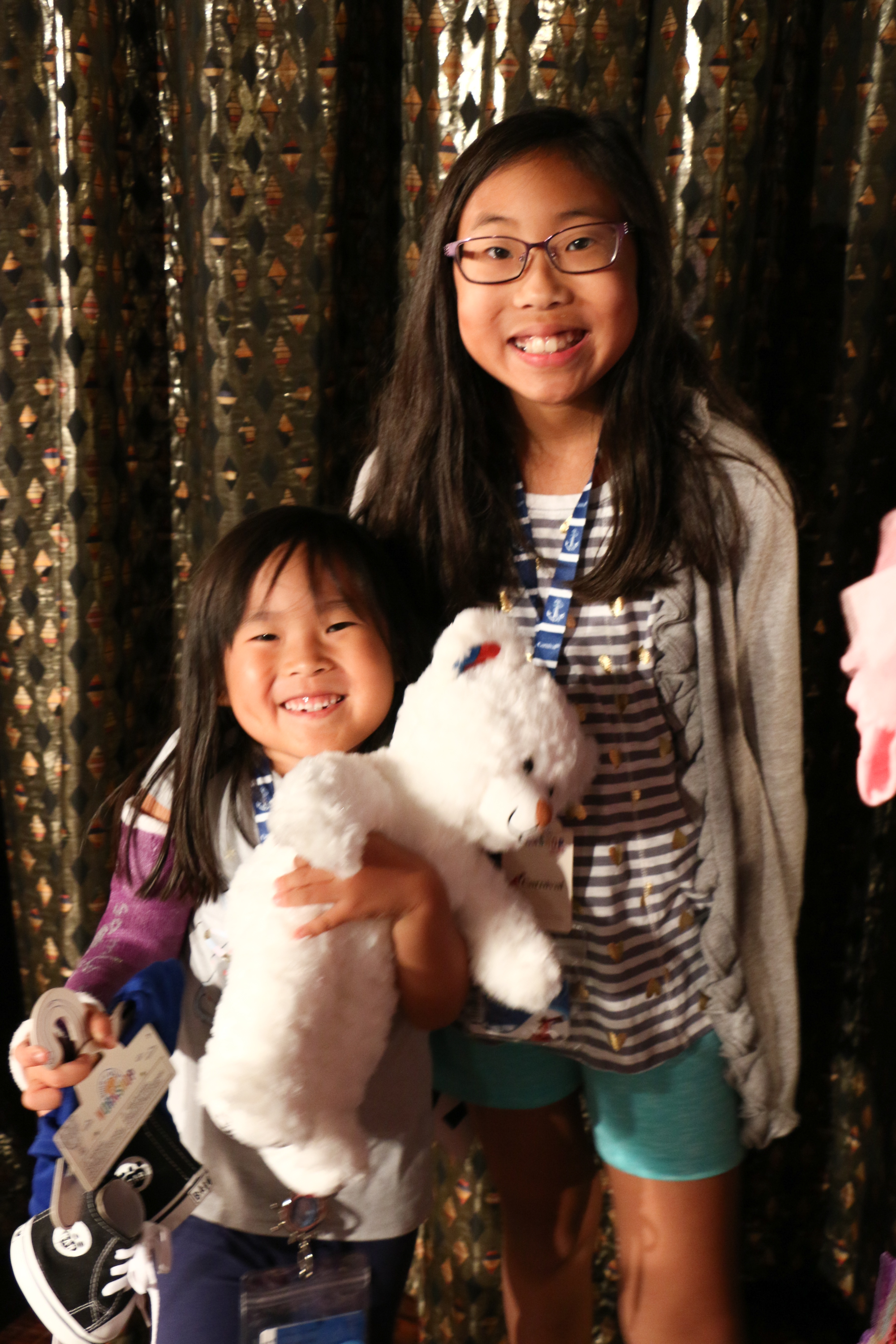 We all had so much fun as a family and I can't wait to go on another cruise! We selected a short 4-day Western Caribbean Cruise out of New Orleans on the Carnival Triumph. This was absolutely perfect for us! We can't wait to sail again as a family!
This post was created for Away We Go with Carnival, the destination for getting in the getaway state of mind. Head on over.