Which Produce You Should Be Buying Organic. Ever wondered which produce you should be buying organic? Here's a list of the Top 12 fruits and vegetables with the most pesticide exposure.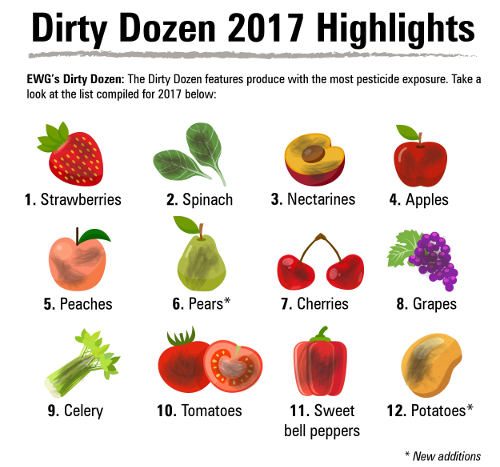 Fruits and vegetables. A balanced diet. What are we feeding our children? How many times a week are we picking up fast food?
I often get asked about the type of produce I buy for my family, if I buy 100% organic, where I shop, what brands I buy etc. I wanted to share these graphics to help people read up more on the produce they are buying. Before I go on, I do want to say that the most important thing is to be feeding our children and families fruits and vegetables period. And not in the form of french fries.
Raw veggies with dip, roasted veggies, veggies blended up in a pesto. Vegetable soup. There are so many ways to feed veggies to our children. And fruit! I know some families that give their kids fruit as dessert. I love that.
Bottom line, we need to be feeding our children more fruits and vegetables, conventional or organic, period.
A lot of mothers ask me what I specifically buy organic and after one too many conversations, where mothers had never heard of the dirty dozen, I decided to share this post.
Every year the Environmental Working Group puts together their EWG's Shopper's Guide to Pesticides in Produce. It's been updated every year since 2004, and it ranks pesticide contamination of 48 popular fruits and vegetables. The guide is based on results of more than 35,200 samples of produce tested by the U.S. Department of Agriculture and Food and Drug Administration.
It is important to note that the samples are tested for pesticides after they have been prepared to be eaten. This means the produce is thoroughly washed and, when applicable, peeled. After these preparations, pesticide residues are still detected on many of the fruits and veggies.
Click here to read more.  Again, I am not advocating buying everything organic and if you can't, that is not a bad thing. What you buy for your family is your decision.
CLEAN FIFTEEN: YOU DO NOT HAVE TO BUY ORGANIC
Naturally when I am asked about organic produce, I ask people if they know about the Clean 15. Most people I have spoken with in my everyday life do not.
If pesticide contamination is a concern for you, please know that you don't have to buy everything organic. There's a CLEAN 15 list! The Environmental Working Group's Shopper's Guide to Pesticides identifies fruits and vegetables that have the highest and lowest pesticide residues. These 15 fruits and vegetables, which make up their "Clean 15" list, are least likely to be contaminated with pesticide residues, which means you don't have to buy organic cauliflower, avocados, onions, pineapples and asparagus! Yes, asparagus!
Now, I have to say that I am surprised sweet corn is on this list. Read the asterisked information down below. Corn brings up a whole different topic. The topic of GMOs. This is for another post completely.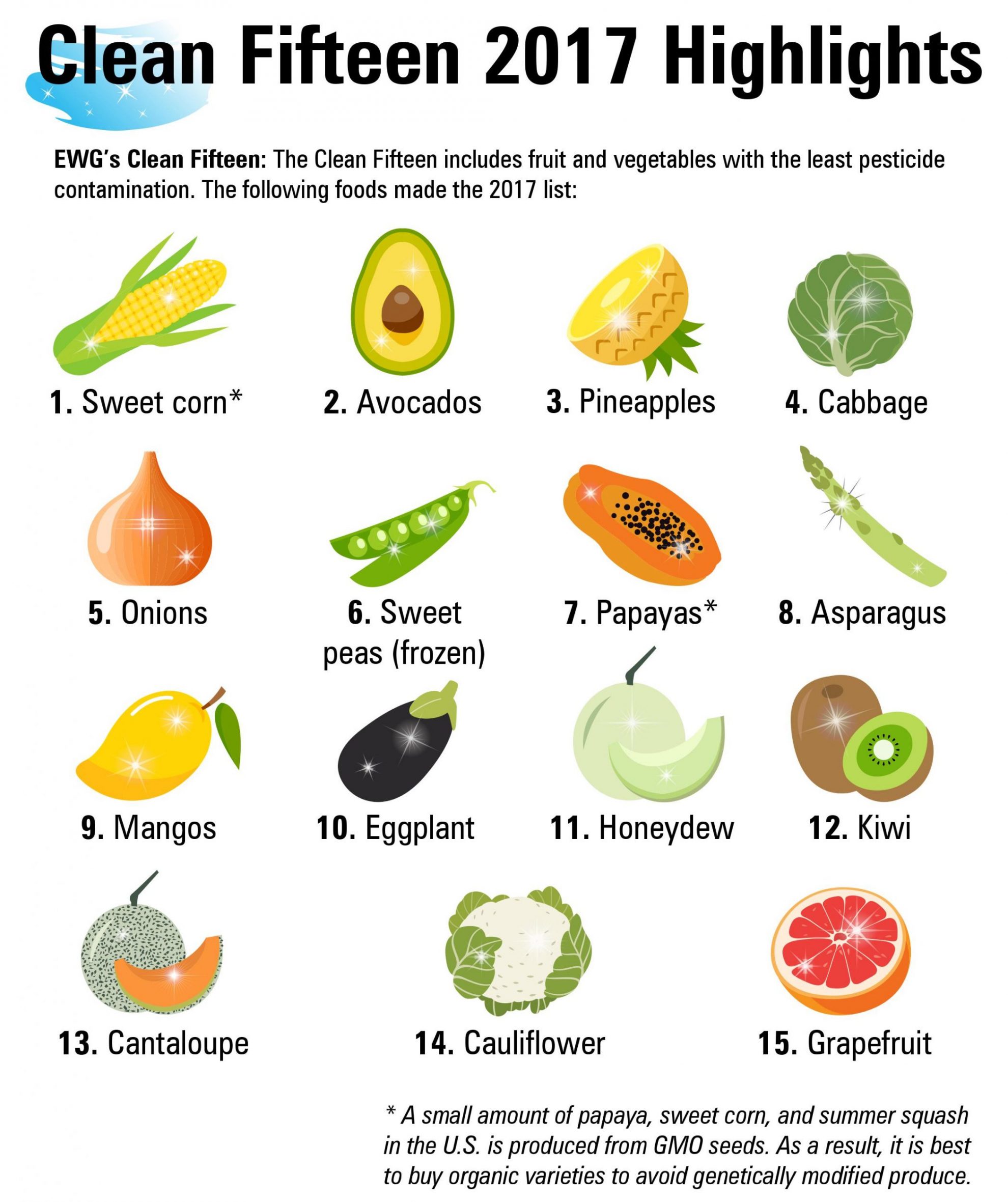 Click here to read more on the Clean 15!
Please note: I'm not an expert. I'm a mother who wants to buy fresh produce for my family. I do buy organic produce but not everything organic. I do follow the dirty dozen list for the most part.
I also want to save money (and help others save money too!) because if you are already buying organic, the Clean 15 list is an important one to know about. And lastly, bottom line as I stated above: The most important thing is that we are feeding our children and families more fruits and vegetables period.
Check out these lists and do some reading and research on your own! If you find anything that says otherwise, or feel differently, or just want to share something, please let me know.