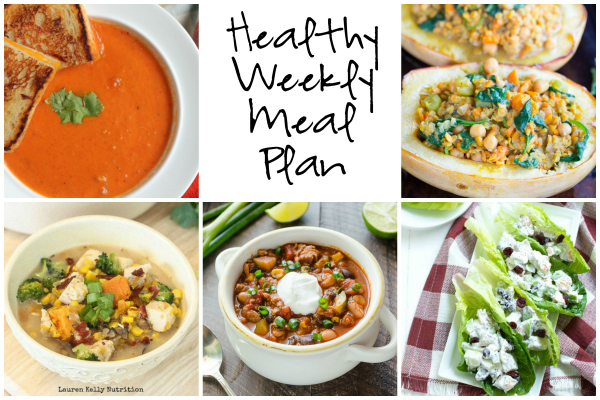 Healthy Weekly Meal Plan 10.8.16! Fall is here in full swing! A healthy weekly meal plan featuring Chicken Broccoli Corn Chowder, Slow Cooker Turkey Chili, Red Lentil Coconut Curry Stuffed Spaghetti Squash, Roasted Red Bell Pepper Soup and more!
Happy Saturday you guys! Keeping this short today because I have to get the kitchen cleaned up and am going to try to do a Facebook live this morning! If you happen to tune in, my plan is to show people how to make these adorable cupcakes.
And then after that, we have a jam packed day with the girls! Fall is finally here and so is chilly weather, at least that's the case for us here in Wisconsin. Yesterday, I was volunteering at the girls' school outside and we were all bundled up! I think it was 50 degrees! Bring on fall weather! I am so excited!
For this week's healthy weekly meal plan, we have a great week of comfort food and fresh and seasonal so I hope you take a look and enjoy! I'm definitely making the Red Lentil Coconut Curry Stuffed Spaghetti Squash! and don't forget to simply print out the grocery list down at the very bottom! Have a great weekend you guys! see you back here on Monday!
Monday
Chicken Broccoli Corn Chowder from Lauren Kelly Nutrition.
Vegetarian Option: You can easily omit the chicken for vegetarian option.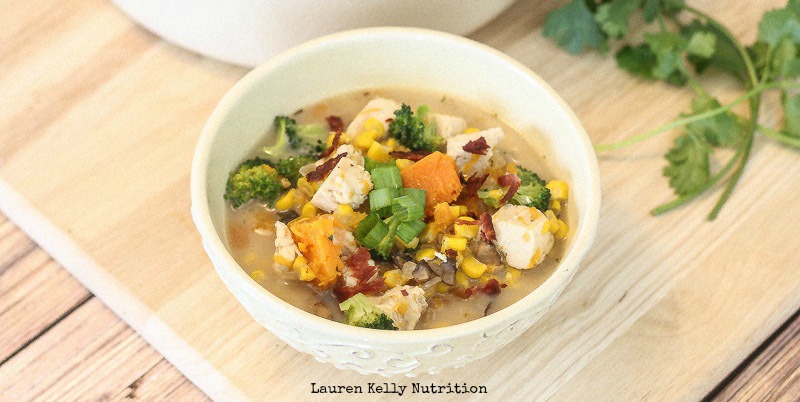 Tuesday
Easy Slow Cooker Turkey Chili from Flavor the Moments. We are all about chili in the fall and winter! This chili recipe is definitely going to be made!
Prep Ahead: Veggies may be prepped in advance to make this even faster, and you can even brown the onion and turkey the night before so you can dump everything in and go in the morning!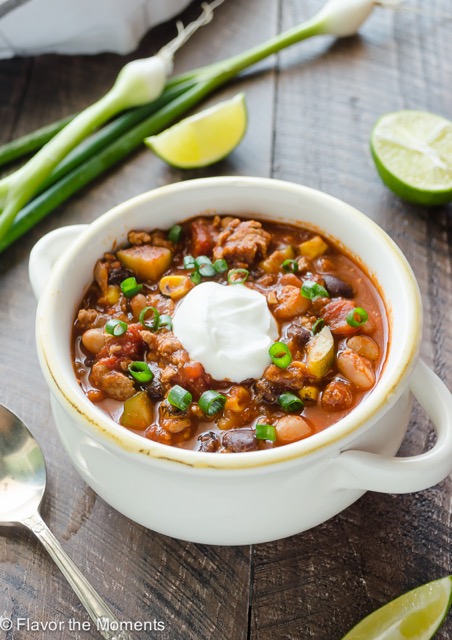 Wednesday
Red Lentil Coconut Curry Stuffed Spaghetti Squash from greens & chocolate. Going to pick up some Spaghetti Squash so I can try this!
Prep Ahead: You can make the lentil curry mixture ahead of time.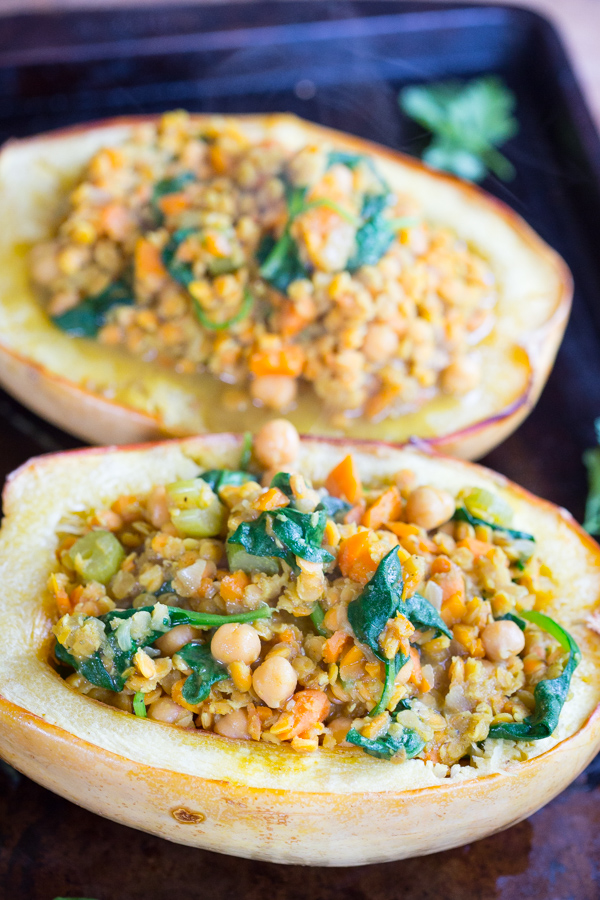 Thursday
Apple Cranberry Apricot Chicken Salad Lettuce Wraps from Spoonful of Flavor. So fresh and delicious, I can't wait to try this!
Prep Ahead: You can make the chicken salad in advance and store in the refrigerator.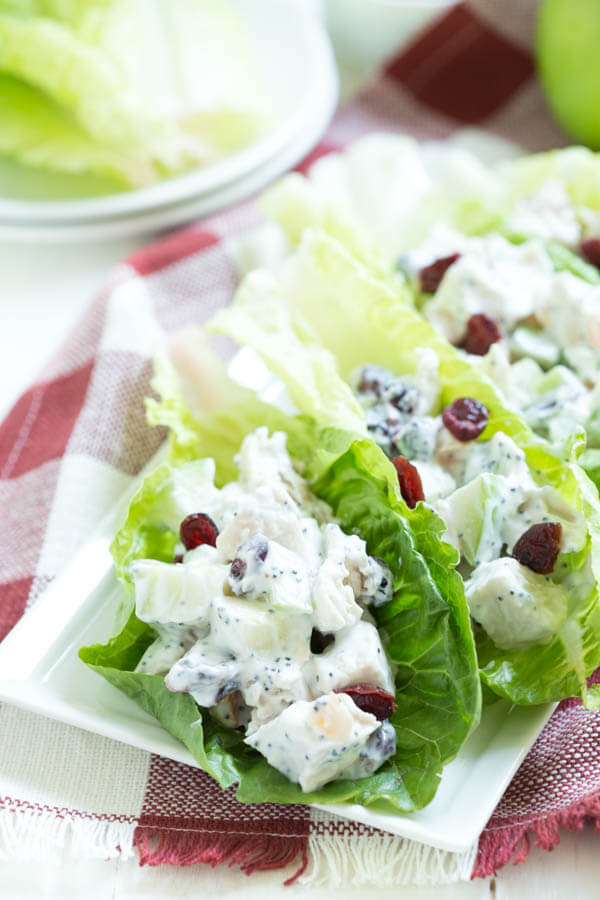 Friday
Roasted Red Bell Pepper Soup from me!! This soup is one of my family's favorites! Definitely enjoy this soup with a homemade grilled cheese sandwich!
Vegetarian Option: Use vegetable broth to keep this soup vegetarian.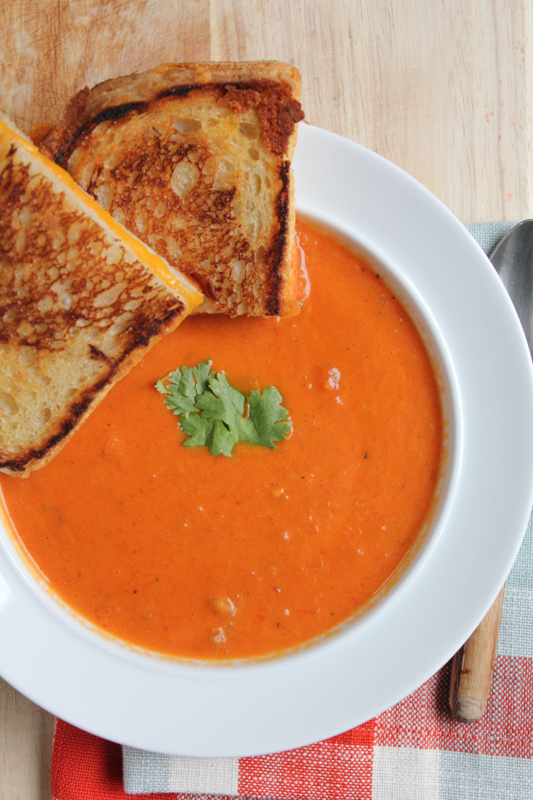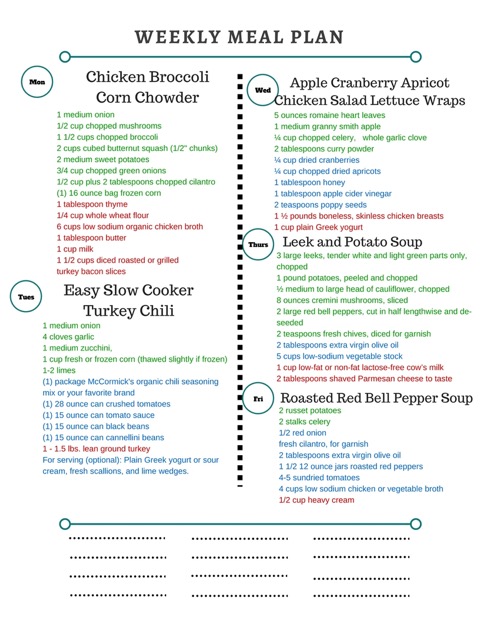 You might also like...