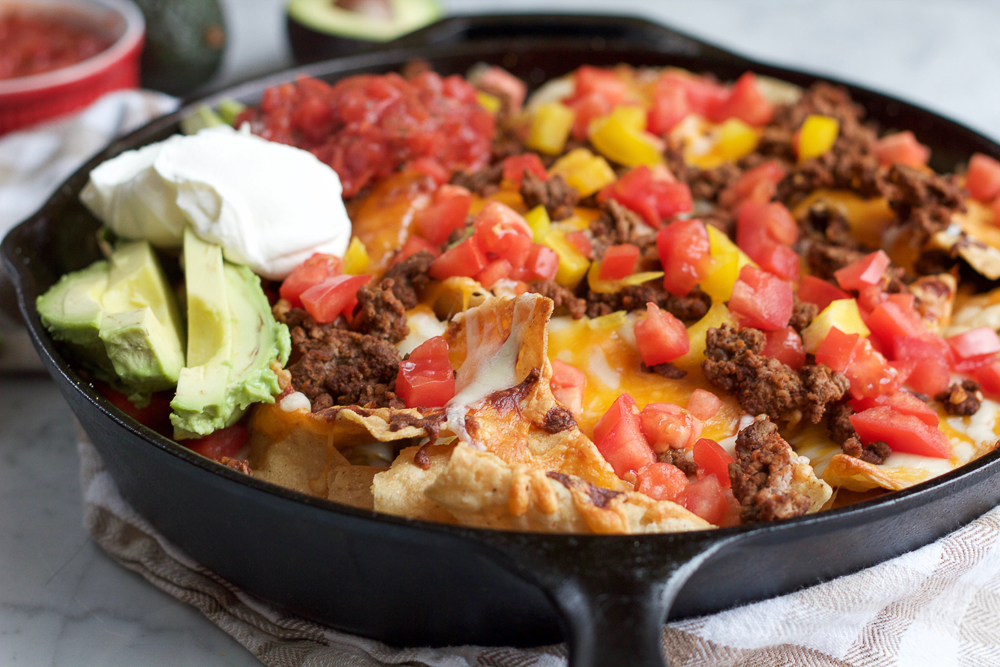 Skillet Nachos! Loaded with seasoned lean ground beef, cheddar cheese, mozzarella cheese, tomatoes, avocados, sour cream and salsa. You need this at your Super Bowl Party!
My family and I love nachos. Like, love like them. My kids especially love the creamy nacho cheese sauce that they have at the movie theater. I don't even remember when they had them. .  because we usually always get popcorn. But ever since that day, they've been hooked.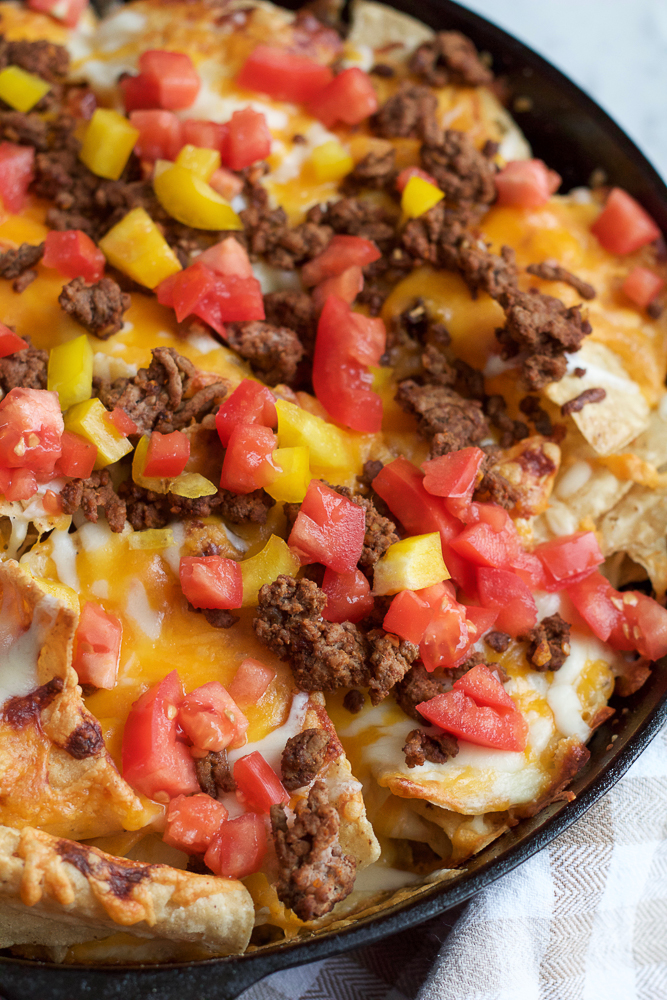 I don't use the Velveeta cheese. My kids can have that when they go to a ball game or the movie theater. At home, we use real cheese. And I load on the veggies! Diced bell peppers and tomatoes. I love it.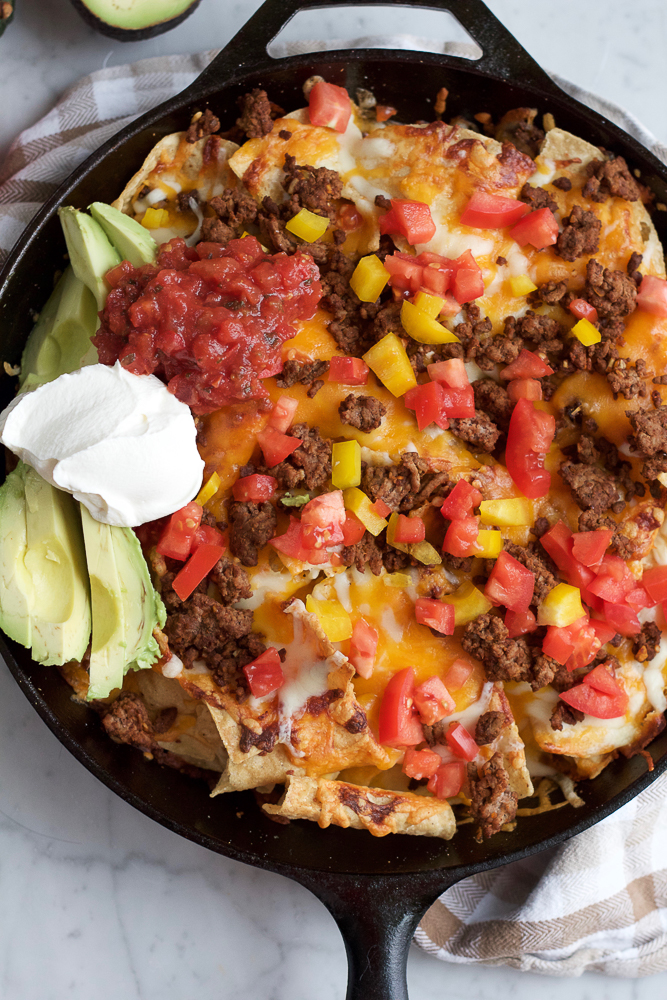 And we can't forget the avocados, sour cream and salsa. oh yeah. . !! My cast iron skillet is totally going to get some more nacho action on Sunday! Whip this up! It's so easy and will definitely make everyone happy!

Skillet Nachos
If you don't have a cast iron skillet, just spread the chips on a large baking sheet, top with the cheese and ground beef and bake.
Ingredients
1 to 2 bags tortilla chips
1½ cups shredded cheddar cheese
1½ cups shredded mozzarella cheese
1 lb. lean ground beef, cooked and seasoned with your fave taco seasoning
2 roma tomatoes, diced
½ yellow bell pepper, diced
2 ripe avocados, diced or sliced
sour cream
salsa
Instructions
Preheat your oven to 400 degrees F.
Place half of the tortilla chips into your cast iron skillet, spreading evenly across the bottom. Sprinkle half of the cheddar and half of the mozzarella cheese over the chips. Top with half of the cooked ground beef. Add the remaining chips on top and repeat with the remaining cheese and ground beef.
Bake for about 10 to 12 minutes, or until the cheese is melted. Remove from the oven and sprinkle on the tomatoes and diced bell peppers. Serve with a generous amount of avocado, sour cream and salsa. Enjoy immediately!
Adapted from
Two Peas and Their Pod
You might also like...