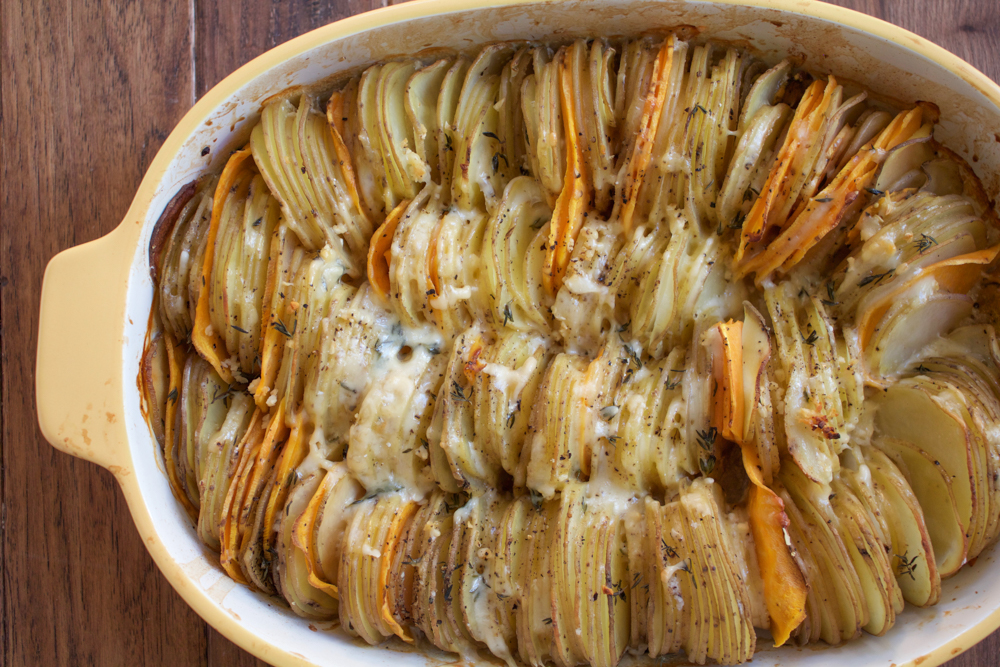 Hasselback Potato Gratin. Slices of Yukon gold potatoes and yams, topped with a delicious and light cheesy cream sauce. You have to try this! 
Thanksgiving is one of my favorite holidays. I start planning my Thanksgiving Day menu about a month in advance. This week, I'll be doing two Facebook live videos with this must-have ingredient and I couldn't be more excited. Watch me LIVE on Go Bold With Butter's Facebook page on Tuesday (11/15) and Wednesday (11/16) this week at 1pm central. I'll be making a turkey, gravy, stuffing and on day 2: the best flaky pie crust, pumpkin pie and a pecan apple pumpkin pie. It's going to be epic!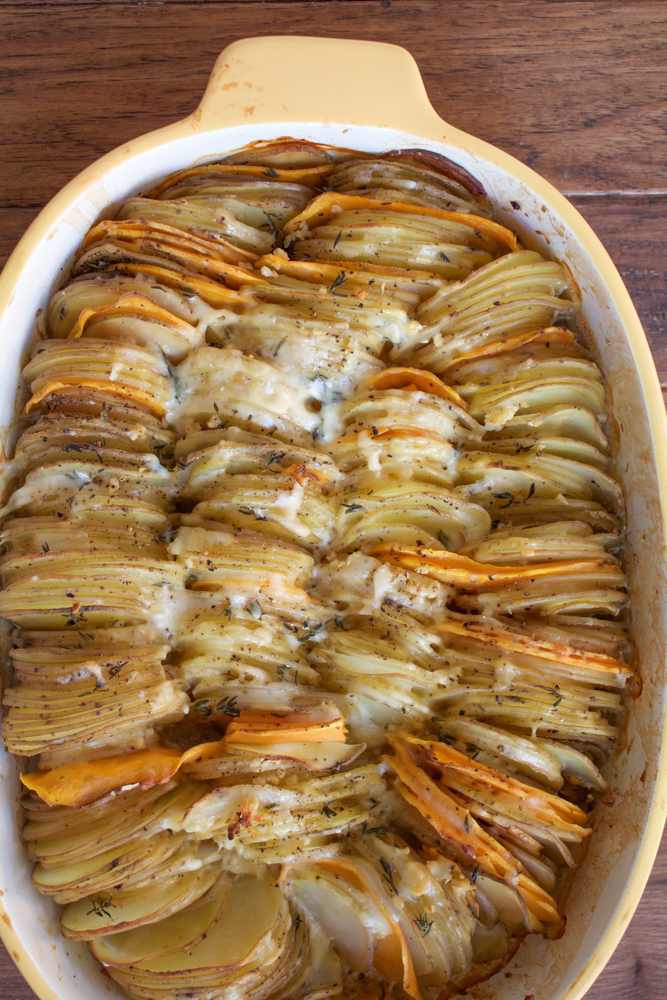 For the first time in a few years, we may be spending the holiday without my parents and sister's family. Things have been crazy and traveling may be the last thing they want to do.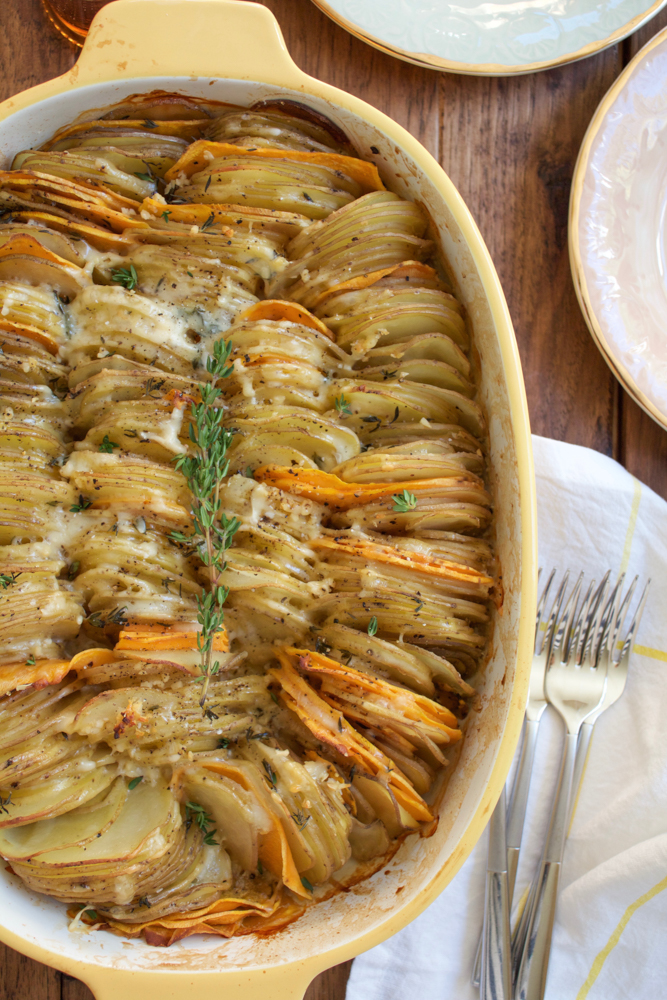 So, we're going to have a Friendsgiving this year! There will be a delicious turkey, ham and lots of sides! I love having a variety of sides at dinner; some are baked and some are just salads, but either way I have to stick to a very detailed oven schedule. When things are going in and for how long and once the turkey goes in the oven, I can't use my oven for anything else.
Until now.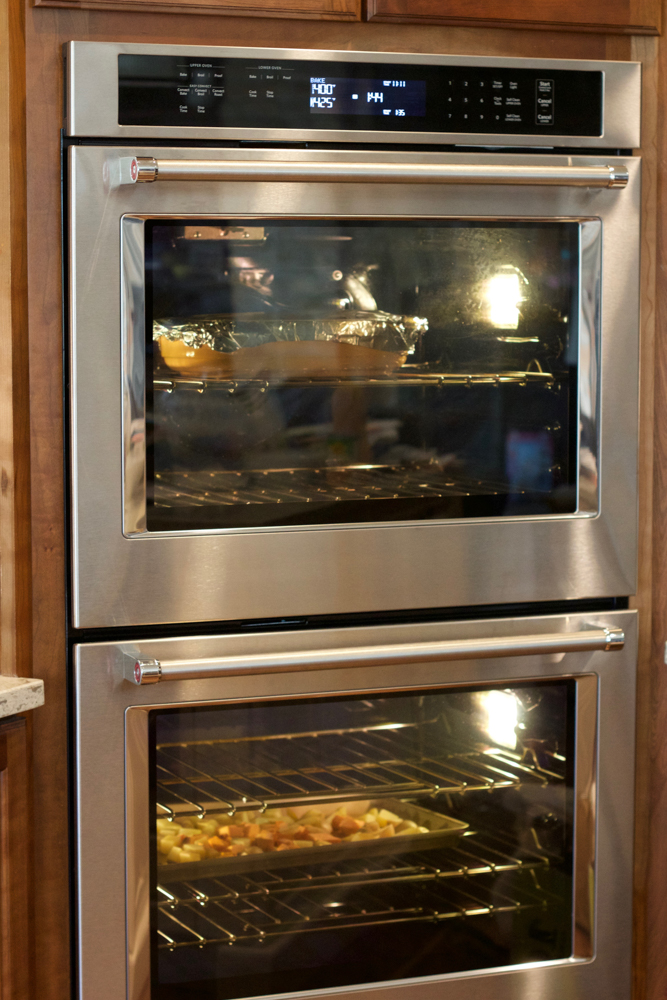 For the first time in my life, I have a double oven. Click here to learn about my KitchenAid's 30″ Double Wall Oven with Even-Heat™ Thermal Bake/Broil. I love it so much and it's going to make my holiday entertaining so much easier this year.
I am so ready for the big day! I've been up to my ears in planning and testing recipes. My kids and I love potatoes and we usually have at least two kinds of potatoes on our Thanksgiving Day table. Mashed potatoes are a must and this year, I'm also making this Hasselback Potato Gratin.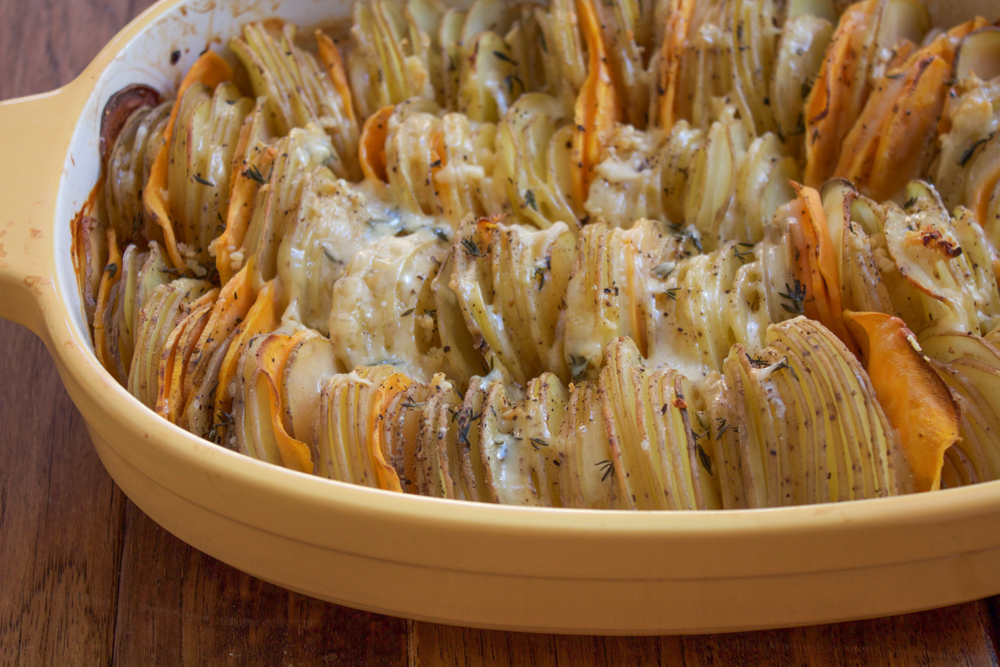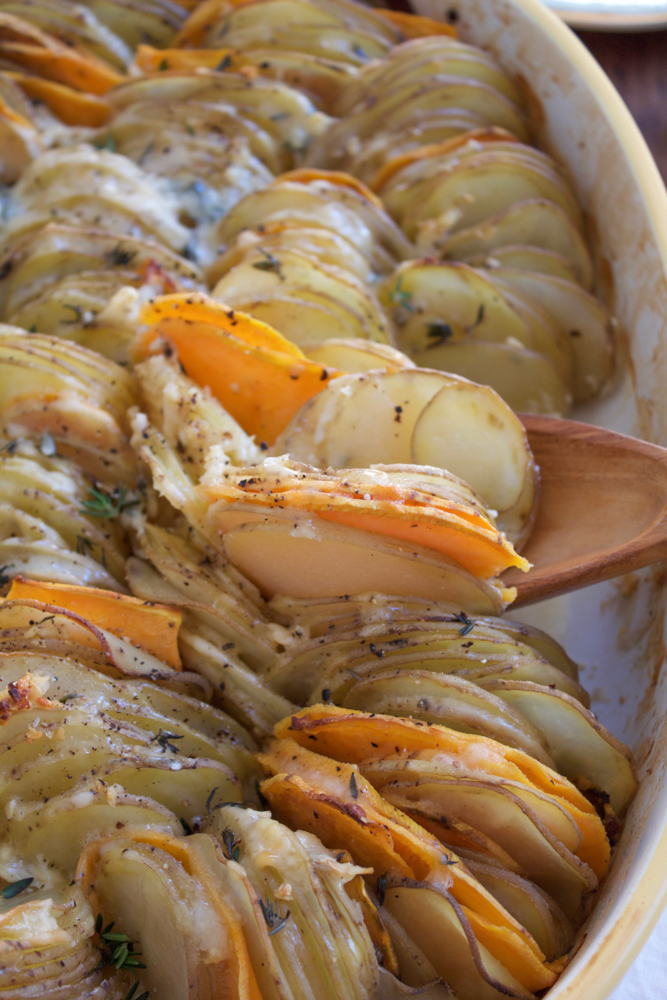 I got the idea from just regular hasselback potatoes. I wanted something stunning and delicious and this Hasselback Potato Gratin delivers. I used a combination of potatoes and yams, for both color and taste. Feel free to add more yams; you could even layer in yams after every potato! Get creative and make this dish your own!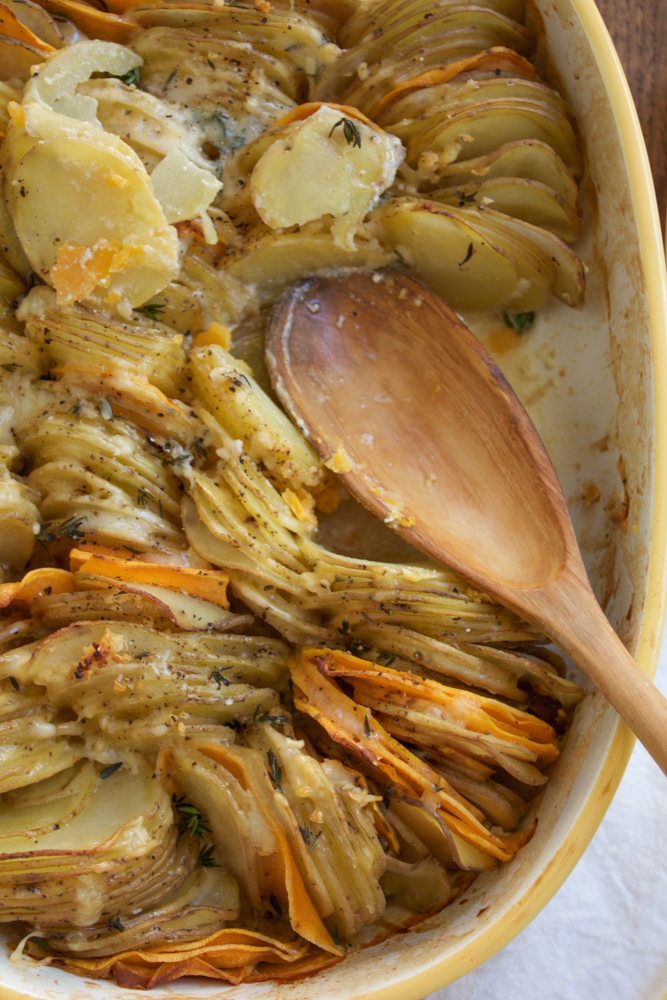 THE RECIPE
Click here to get this fabulous recipe on The Kitchenthusiast blog! I've made this hasselback potato gratin three times and I'm making it again on Thanksgiving!
Wishing everyone a very happy Thanksgiving Day holiday! I know a lot of us out there are scared, stunned by what's going on in our country and angry.  . but I hope we can cling tight to each other, our loved ones, our family and give thanks.
Parents, we have to teach our children right from wrong, good from bad and to love everyone equally. No race is better than the other and we need to stand together as a nation. Together. Strong. And for what we believe in. My prayer for the leaders of our country and for wisdom. And may God help us.
Disclosure: This is a sponsored post in partnership with KitchenAid USA. All opinions stated are 100% my own.
You might also like...