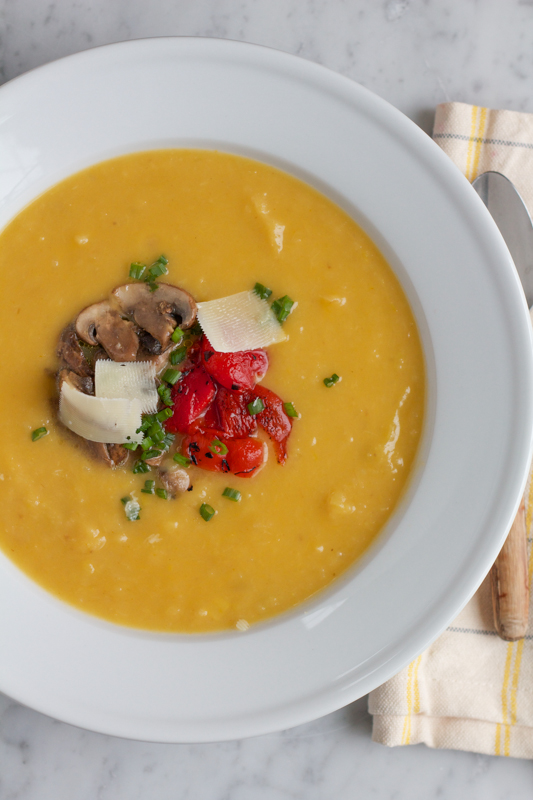 I've never been one to be afraid and not talk about stuff. But I think it's hilarious how this recipe and post came together for The Kitchn, where I am a contributing writer and recipe developer.
So, my love for all things dairy (cheese, ice cream, recipes using heavy cream, etc.) is not a secret . . but you may be surprised to discover that I am a little lactose intolerant, which simply means my body cannot easily digest lactose, a type of natural sugar found in milk and dairy products.
Now, I LOVE dairy so this could pose a problem. But thank the Lord for products like lactaid, almond milk and my coffeemate creamer, which I use every morning and is lactose-free. I still obviously consume dairy products, just not that much of it, or not a lot in one sitting.
I never thought I'd be talking about my lactose problems but here we are and I'm doing it. You've got to check out my post, where I share how leek and potato soup came into our lives, and the recipe over at The Kitchn. I've now discovered how to make my family's favorite soup, where I can enjoy it, and it's still rich, creamy and velvety!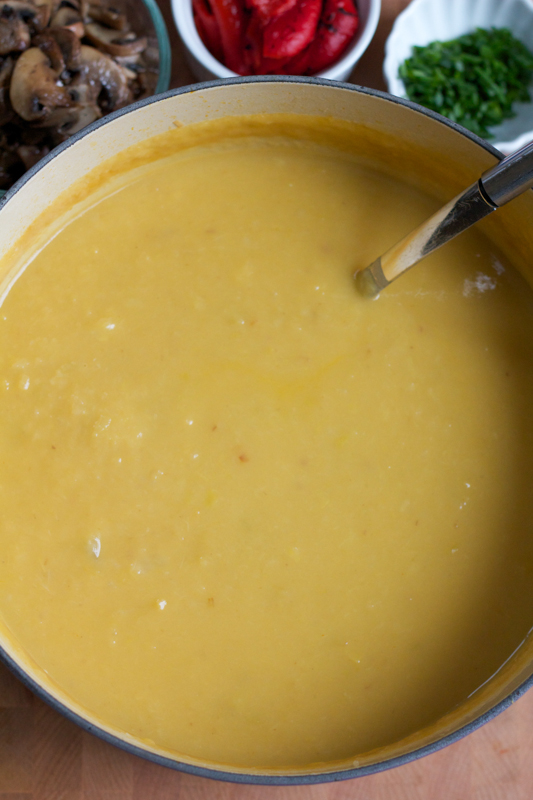 Velvety Leek and Potato Soup
If you are not lactose intolerant, you can use heavy cream in place of the Lactaid (lactose-free cow's milk). With heavy cream, I start with just a ½ cup. Feel free to add more if desired.
Recipe type:
Appetizer or Main
Ingredients
2 tablespoons extra virgin olive oil
3 large leeks, tender white and light green parts only, chopped
1 pound potatoes, peeled and chopped
½ medium to large head of cauliflower, chopped
5 cups low-sodium vegetable stock
1 cup low-fat or non-fat lactose-free cow's milk
8 ounces cremini mushrooms, sliced
2 large red bell peppers, cut in half lengthwise and de-seeded
2 teaspoons fresh chives, diced for garnish
2 tablespoons shaved Parmesan cheese to taste
Kosher salt and pepper to taste
Instructions
Using a large stockpot or Dutch oven, heat the olive oil over medium-high heat. Add the leeks, potatoes and cauliflower and cook, stirring often, until the vegetables have started to soften, 8 to 10 minutes. Season with salt and pepper and mix one more time.
To get the FULL recipe card, instructions and nutritional facts for this recipe, please visit The Kitchn.
Click here
for the full recipe.
Disclosure: This is a sponsored post, in partnership with The Kitchn and The National Dairy Council. All opinions expressed here are 100% my own.
You might also like...