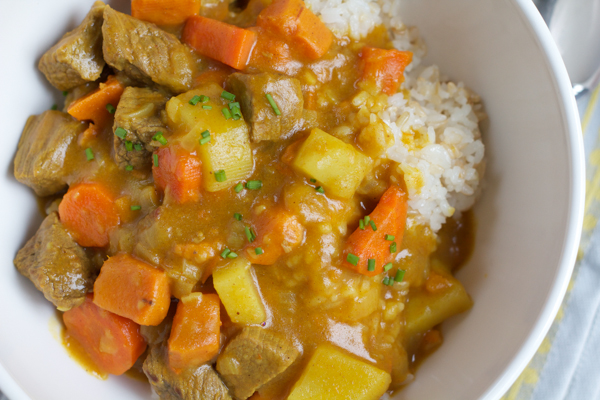 Growing up, my parents were both small business owners. My dad owned and operated a few Korean restaurants in the Dallas area (and still has a sushi restaurant currently in downtown Dallas) and my mother owned and operated a mid-sized Korean grocery store (similar to an H-mart for those who are familiar). Needless to say, my parents were working all the time. .  and when we were little, we had a live in baby sitter to watch us.
Weeknight dinners were often fast and out of a box, prepared by our nanny but occasionally and definitely on the weekends, either my mother or father would be cooking up some Korean food for us.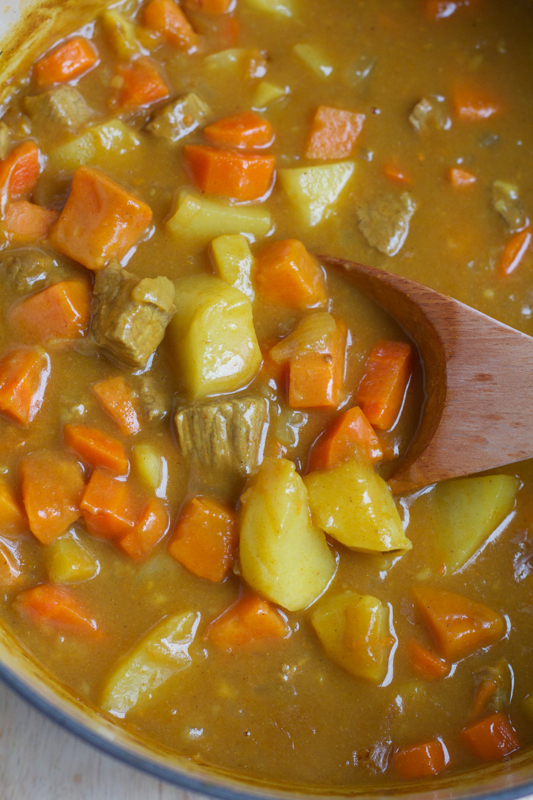 When my mom was making Korean curry rice, we'd be waiting eagerly for her to shout out to us, "dinner is ready!" Once I caught that first whiff of the curry, I knew we'd be in for a treat. As a kid, I could eat my weight in Korean curry rice. .  loved the stuff and I always ate a lot.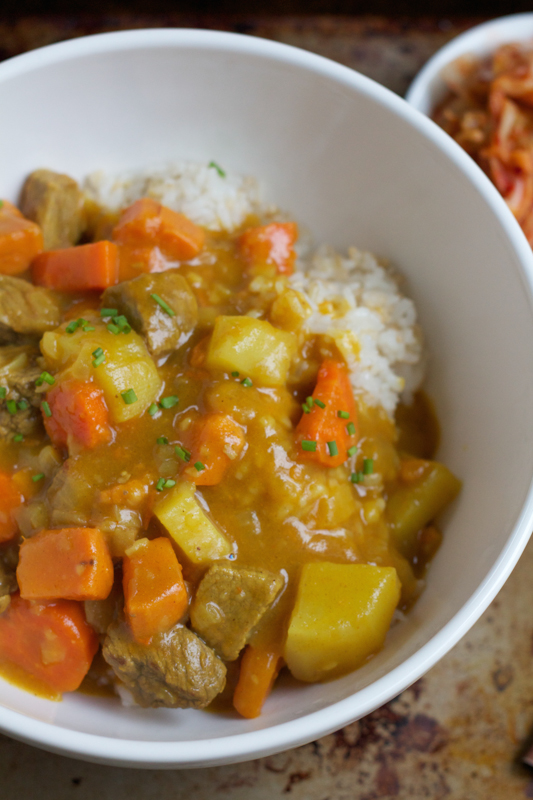 Korean curry rice brings back so many happy memories of my family around the table and I always associate good, Korean comfort food with this.
So, head on over to The Kitchn to read my post and to get and PIN this recipe!! After a quick trip to the Korean market or Asian grocery store, this bowl of deliciousness can be on your table in no time!
Have you had Korean curry rice before? If so, did you like it?
I hope you enjoy!
(And if you're in the Dallas, Texas area, go visit my dad's sushi restaurant and tell him Hip Foodie Mom sent you!)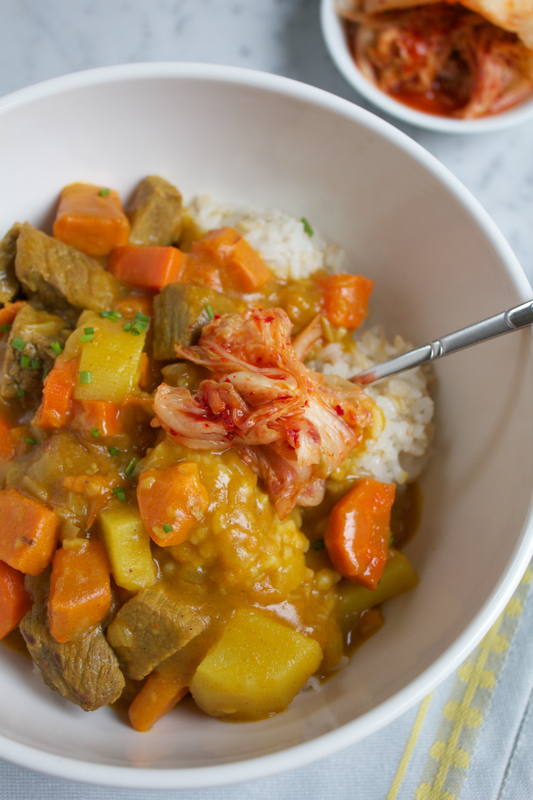 You might also like...