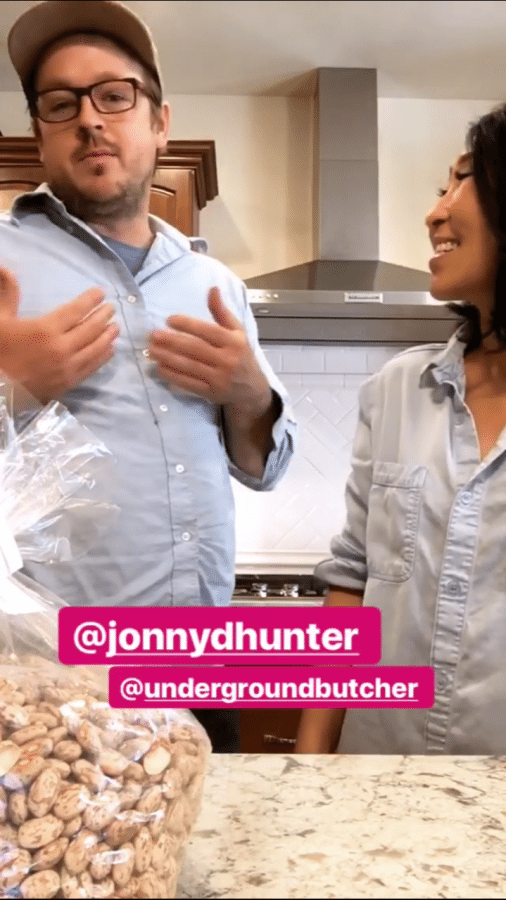 Cooking with Jonny Hunter! Today, we show you how to make a delicious broccoli and sausage pizza and rice and beans in a pressure cooker!
I moved to Madison, Wisconsin about four years ago and have been blown away by the food scene, and the people, ever since. Over the years, I've gotten to know some local chefs and am excited to be collaborating and partnering with these chefs to bring you guys some recipes, videos and, of course, tips and techniques from them to use in your own kitchens.
If you watched my Instagram story yesterday, this post is for you! I had the great pleasure of hosting Jonny Hunter in my kitchen. He's a father and has two kids and we wanted to bring you guys three easy recipes that you could easily re-create at home for your families.
We all struggle from time to time getting our kids to eat vegetables. .  but we need to keep doing it! Serve vegetables to your kids everyday. Keep exposing them to new and different veggies, as this is the time to do it! I truly believe that kids' eating habits develop when they are young so if they are only exposed to meat and potatoes, cheese pizza and chicken nuggets, that's all they are going to want to eat.
Yesterday, we made a broccoli pizza, with red bell peppers, Italian sausage, red onion and cheese. Omit the sausage, use less cheese, do whatever you want but we just encourage you to add more vegetables when you can!
Several of you asked for the recipes we made, so here they are! These are screenshots from my story from yesterday ..  I will update this post later with better photos later!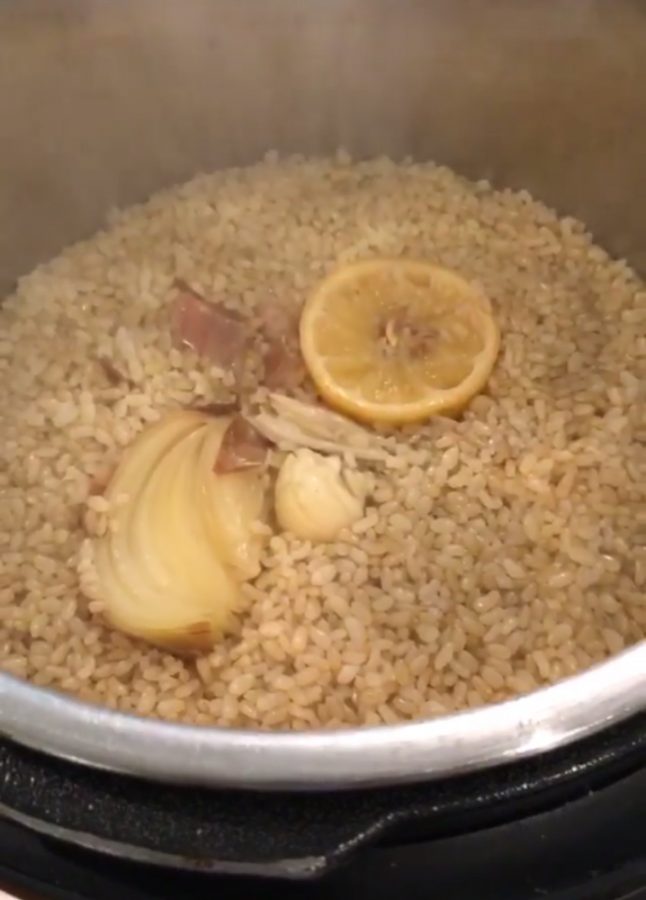 Stay tuned for more cooking videos with Jonny! And if any of you have any cooking questions, please send them over!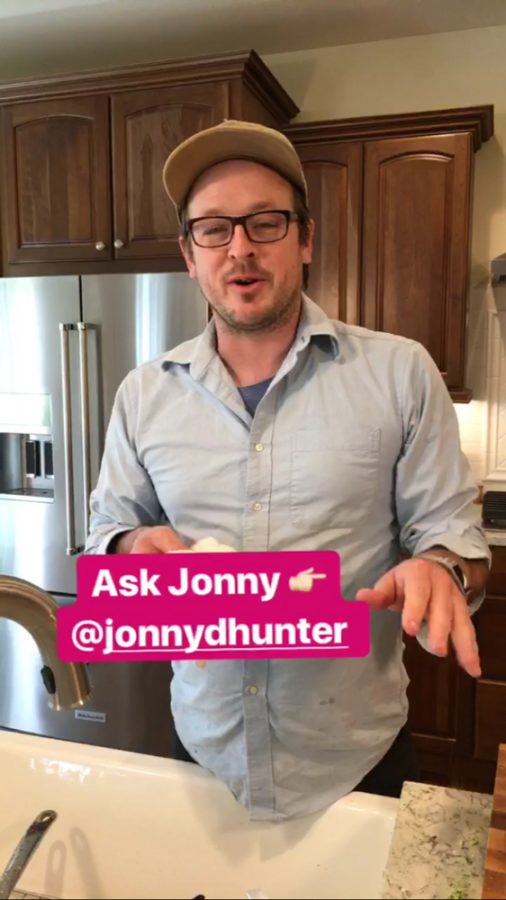 Broccoli Sausage Pizza: Cooking with Jonny Hunter
Pizza recipe yields 2 large, sheet pan sized pizzas.
Ingredients
For the pizza:
2 large heads of broccoli, use stalks and florets
2 red bell peppers, diced
1 red onion, diced
3 to 4 garlic cloves, finely diced
1 lb. Italian sausage
Olive oil
Store bought pizza dough
Tomato sauce; optional
3 to 4 cups blend of mozzarella and Harvarti cheese; freshly grated
For the beans:
1 quart dry pinto beans (do not soak)
½ onion, cut in half
3 tablespoons unsalted butter
1 to 2 shallots
1 to 2 cloves fresh garlic
½ lemon, sliced in half
4 to 5 cups water or chicken stock
¼ cup kosher salt
For the rice:
1 quart short grain brown rice
2 to 3 tablespoons unsalted butter
½ onion, sliced in half
½ lemon, sliced in half
1 shallot, whole
1 to 2 cloves fresh garlic
1¼ quart chicken stock + more if needed
¼ cup kosher salt
Instructions
For the pizza:
Preheat your oven to 425 degrees. Cook all of your vegetables, separately if you can, over medium high heat with olive oil. When finished, place into the same bowl. Cook the garlic last.
For the sausage: do not break apart. Place into your pan in one piece; leave in tact and cook over medium high heat for about 5 to 6 minutes. Let the bottom side get really browned and crispy and then break up and cook until cooked completely. Place cooked sausage into same bowl with the cooked vegetables.
For the dough: drizzle olive oil over a flat clean surface. Divide the dough into two pieces and lay down your dough and roll out, or simply stretch gently with your hands. Transfer dough to a large baking sheet and pull stretch to the size of your baking sheet. Let the dough sit for about 5 minutes.
If desired, spread on some tomato sauce, and then top with the cooked vegetable and sausage toppings. Cover with cheese. Repeat with the second pizza.
Bake pizzas for about 25 minutes, or until browning on the edges and the cheese is browning; turning the baking sheets halfway through baking time. Remove from oven. Let cool and then slice and enjoy!
For the beans:
Place all of the ingredients into a pressure cooker. Set for 40 to 50 minutes and turn on. When ready to serve, carefully remove lid, stir together, and taste, adding more salt if needed.
For the rice:
Place all of the ingredients into a pressure cooker, or Instant Pot. Set for 20 minutes and turn on. When ready to serve, carefully remove lid, stir together, and taste, adding more salt if needed.
Serve the rice and beans with finely diced red onion, cheese, sour cream and scallions if desired. Enjoy!
Jonny Hunter owns and runs one of the best restaurants in Madison, WI: Forequarter. If you're ever in town, you need to eat there. He also runs Underground Butcher, a "full-service whole animal butchery specializing in pasture-raised meat from local farms. Underground Butcher proudly provides cut-to-order steaks, beef, pork, lamb, goat, fowl, Underground Meats Charcuterie, handmade fresh sausages, in addition to a well-curated selection of cheese, wine, beer, grocery items & culinary accessories." And the Underground Food Collective (which includes Underground Catering and Underground Meats).
Jonny is also the Transportation Chair of the Tenney Lapham Neighborhood Association and highly discourages the use of oven mitts. "Just use kitchen towels."