Gluten Free Zucchini Coconut Chocolate Chip Cookies. These cookies are everything!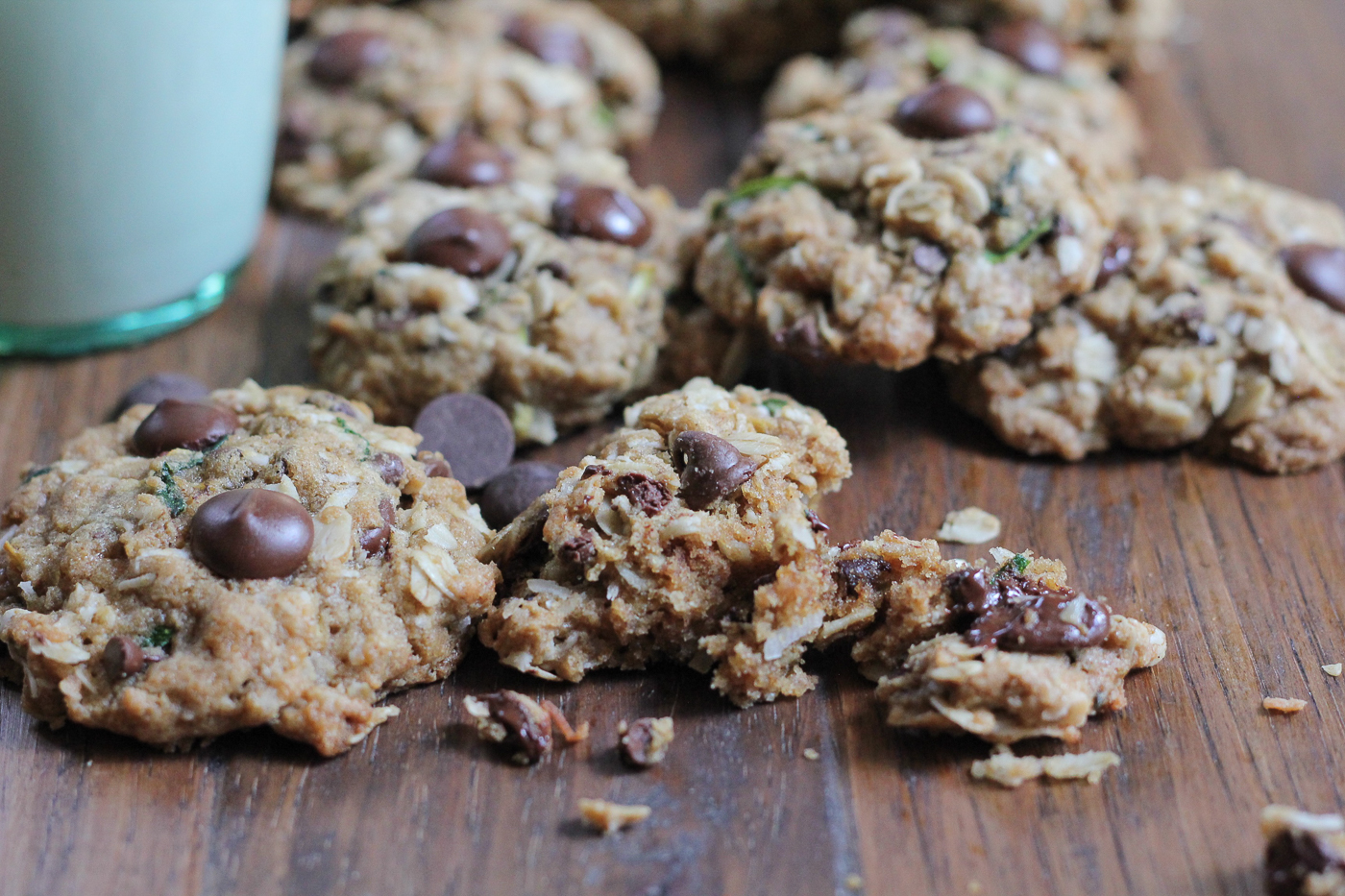 Seriously, if you haven't baked with zucchini before, you really need to. The shredded zucchini adds a touch of texture and adds a great, indescribable moisture and added flavor. You can't taste the zucchini but I feel like the shredded zucchini helps to enhance all of the other flavors. Plus, you're eating veggies so you can eat three cookies.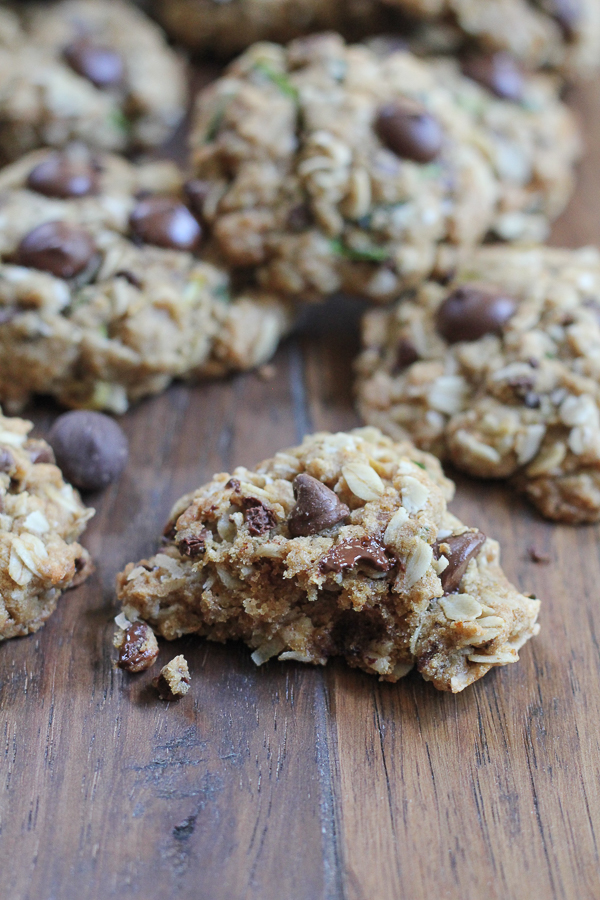 I added some coconut, well, because my friend, Zainab loves coconut. I couldn't help myself while I was baking these. And you gotta just throw one into your mouth fresh of the oven, while the chocolate is still warm and melty.
I'm sharing these Gluten Free Zucchini Coconut Chocolate Chip Cookies over at Blahnik Baker today. Check out my post!!! I'm also sharing some tips and advice I wish other moms had shared with me after I had my first child so I hope you read it!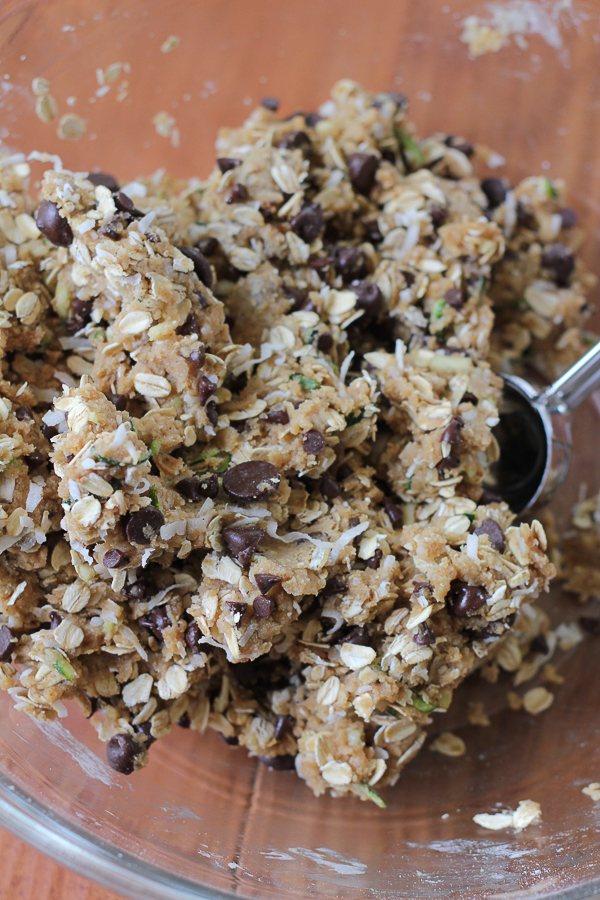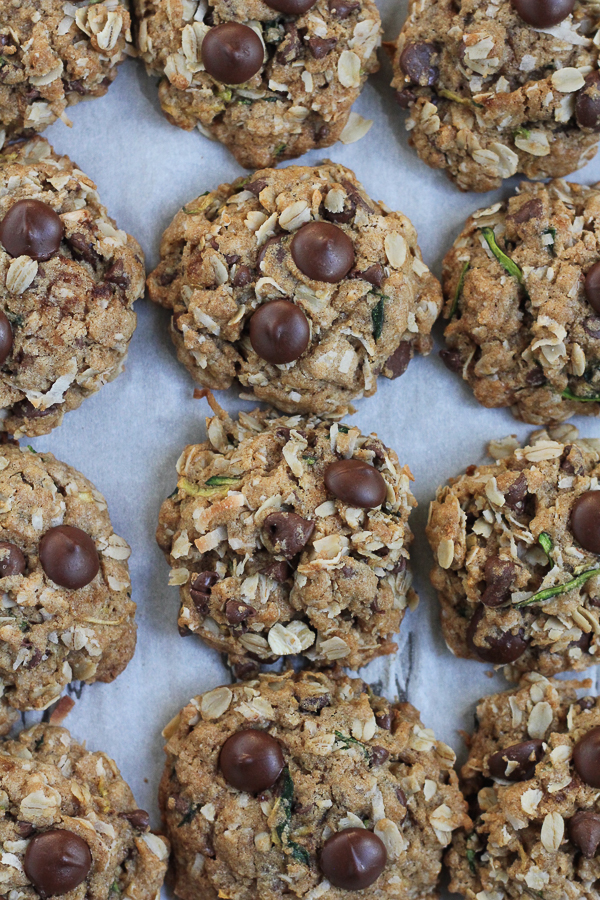 And if you make these, please don't peel the zucchini first. I love seeing the specks of green in these cookies. What do you think?

Gluten Free Zucchini Coconut Chocolate Chip Cookies
Ingredients
½ cup coconut oil, melted and cooled to room temp
½ cup dark brown sugar
⅓ cup granulated sugar
1 large egg
1 teaspoon vanilla extract
1 cup shredded zucchini
1 ½ cups gluten free baking flour
½ teaspoon ground cinnamon
1 teaspoon baking soda
½ teaspoon salt
1 cup old fashioned rolled oats
½ cup sweetened shredded coconut
½ cup semisweet chocolate chips
½ cup bittersweet chocolate chips
Instructions
To see the full recipe card and instructions, please visit Blahnik Baker.
To see the full recipe card for gluten free zucchini coconut chocolate chip cookies and to get the instructions, please visit
Blahnik Baker
!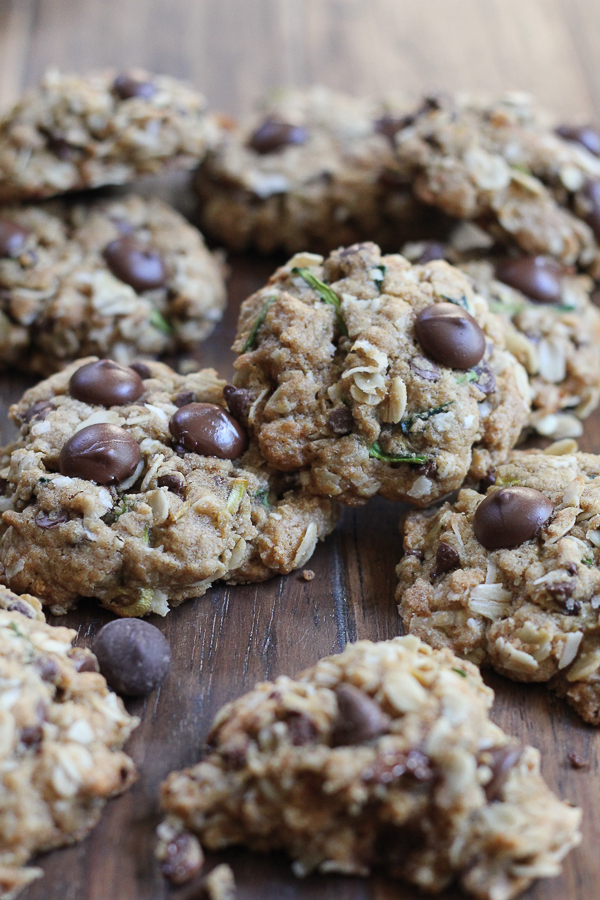 You might also like...