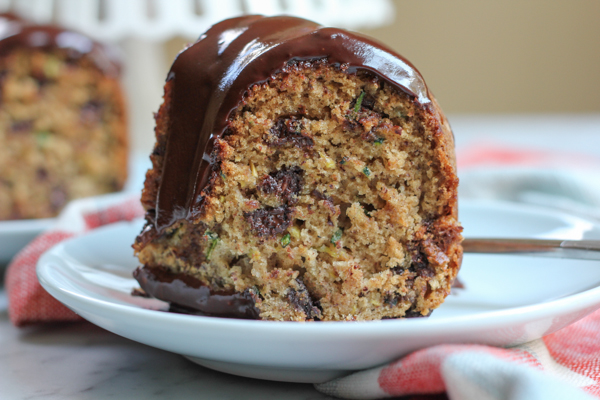 You guys. .  this cake. .  this cake!!
I loved this cake so much. Zucchini cake, cupcakes and cookies seemed to be all the rage this month and so I figured I had to bake something and see for myself. Zucchini cakes are known for being super moist. Well, I kicked up the moist factor a few more notches with a secret ingredient. And I added hazelnut flour because I am obsessed.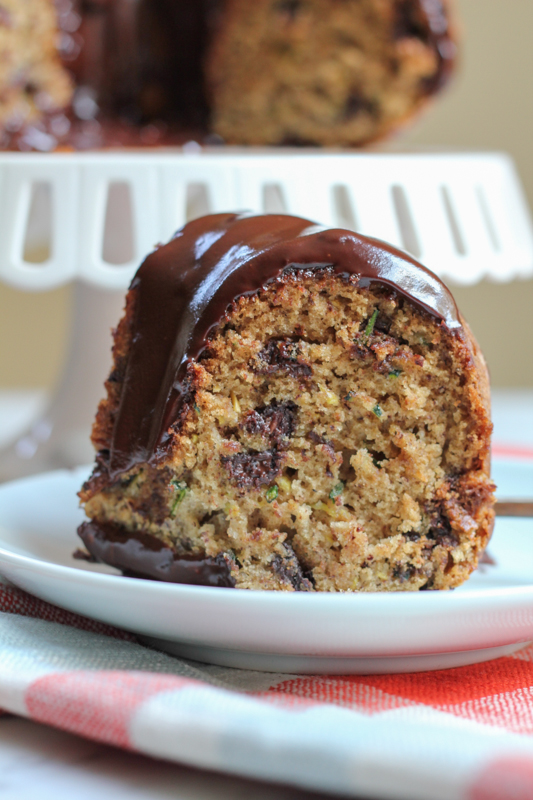 I have to show another photo of this slice because it was so good. Do you guys see the little green specks of loveliness? You guys have to click over to my friend, Amy's blog, kimchi MOM, because I am guest posting for her today! I haven't had the pleasure of meeting Amy yet in real life but I feel like I know her. She's my fellow Korean home girl and she's a mother. We understand each other. Plus, she's an amazing cook! I've made Amy's Spam Musubi and Ramen Grilled Cheese and can't wait to try her Bibimbap Burger. I really love how inventive and creative her recipes are! If you guys haven't visited her blog, you need to!
Amy doesn't bake much so I had to bake something today. .  so head on over to her blog get this recipe. This is now one of my Top 5 favorite cakes. OK, maybe Top 2. It was that good.
I hope you enjoy and make this cake! Happy Friday!
And happy LONG Labor Day weekend, woot woot!! And if you don't know what you're making for your Labor Day BBQ this weekend, check back here on Sunday..  I'll have another zucchini recipe that you have to check out!