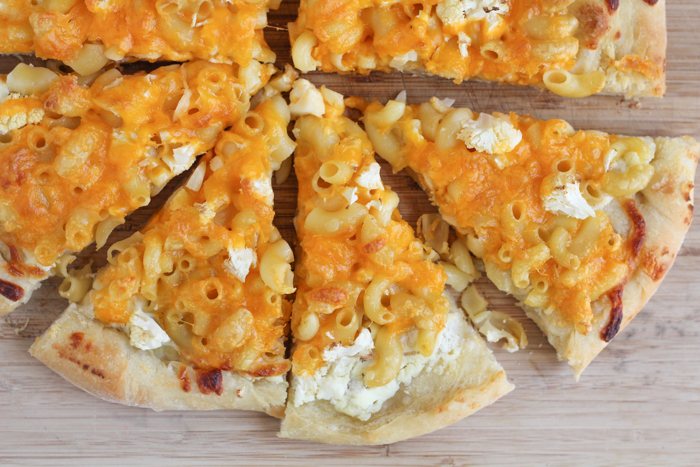 As you can probably guess, April has been quite the cheesiest month for me. .  I think I've consumed enough cheese for 5 people this month.
But I LOVE it.
And I couldn't leave you this month without making a macaroni and cheese pizza. Like my last post, some of you may be wondering "what is she doing?!" or some of you may think this is brilliant. .  either way, this meal combines two things kids and adults love.
Macaroni and cheese and pizza!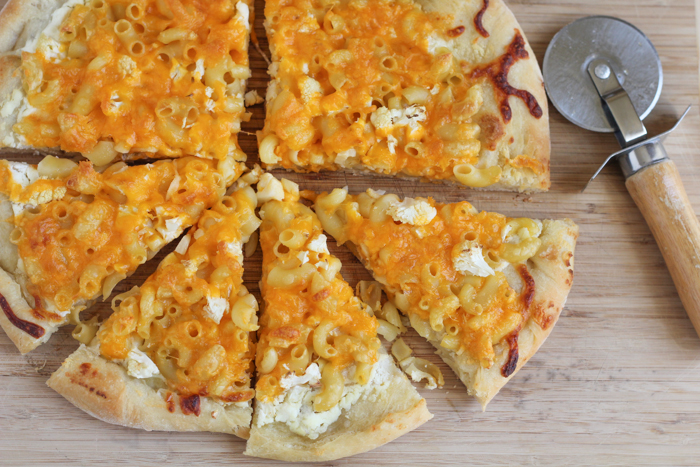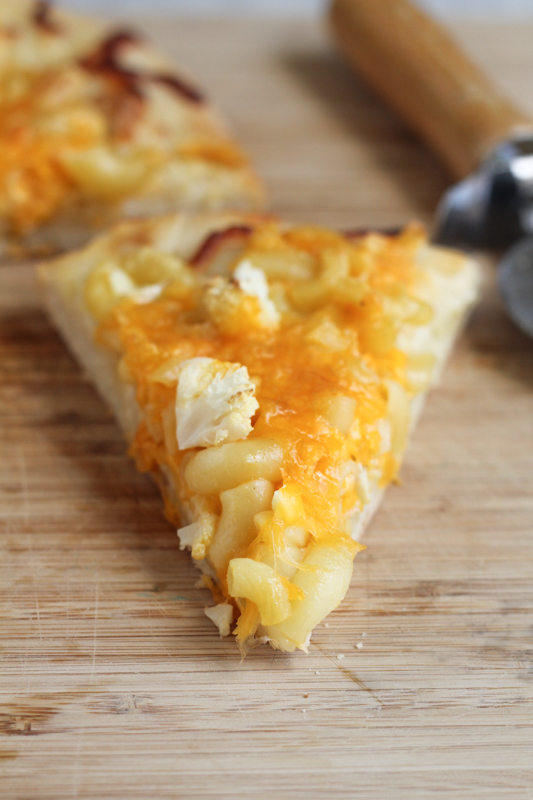 And, yes, there are bits of roasted cauliflower on there too.
What could be better?! And because of the cheese enthusiast that I am, I had to throw in ricotta, mozzarella and cheddar cheese. Yum. And the best part? I've partnered with Wisconsin Cheese and All Things Mac and Cheese and we're giving away a CHEESE PRIZE PACK! You will win the Hook's Wisconsin Cheddar Cheese I used + a selection of OTHER Wisconsin cheeses, as well as one of these bamboo pizza boards!!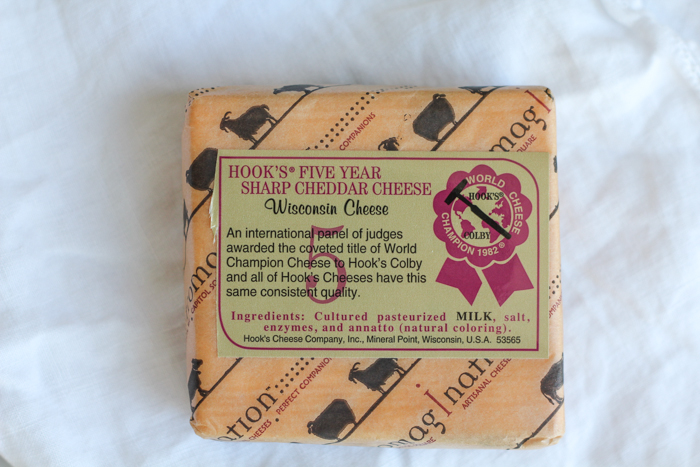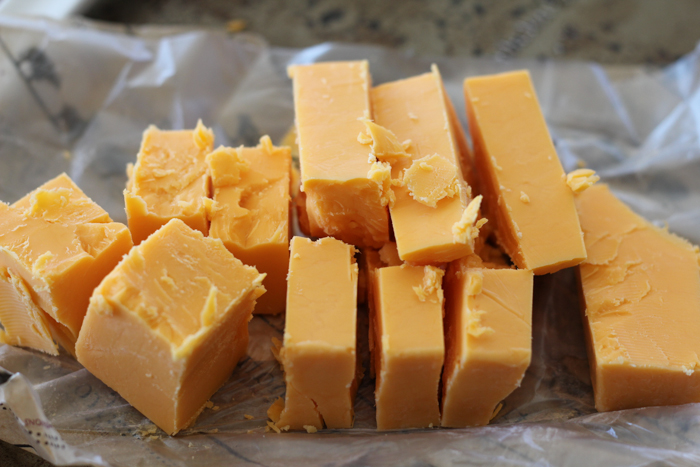 But before we get to the giveaway, you must see how this pizza happened and then visit All Things Mac and Cheese for this fabulous RECIPE.
Roll out your pizza dough, drizzle on some extra virgin olive oil and fresh Wisconsin ricotta cheese. Spread evenly.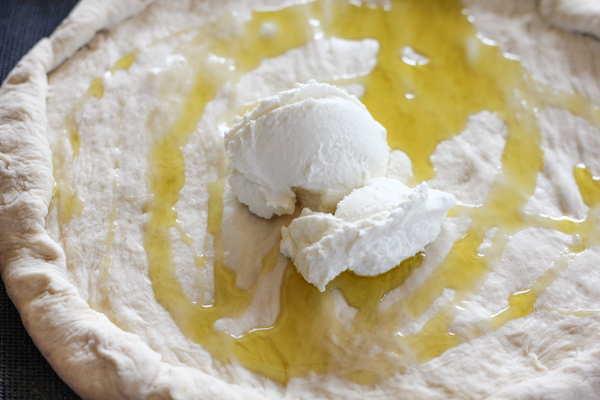 Sprinkle on the shredded Wisconsin mozzarella evenly and top with the macaroni and cheese mixture, spreading evenly over the pizza dough. Sprinkle on the raw cauliflower bits and more of shredded Wisconsin cheddar cheese. Bake and enjoy!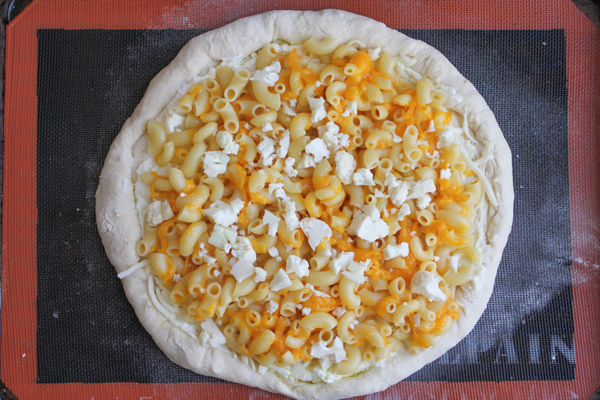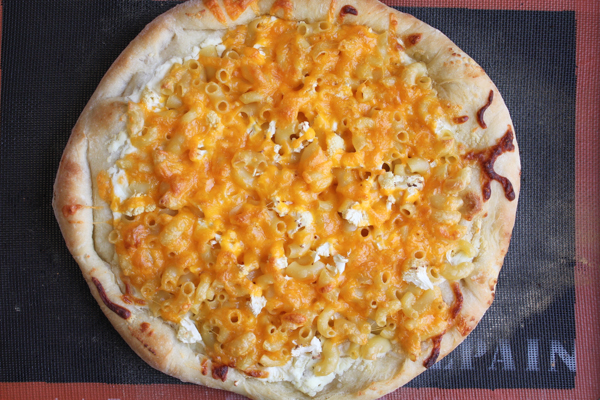 Now doesn't this look good?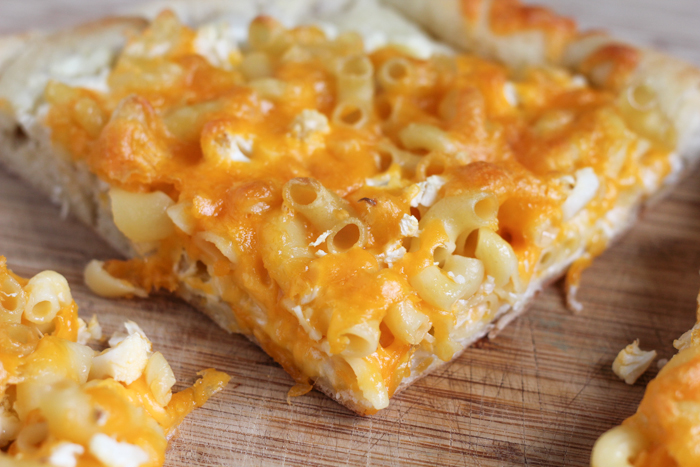 CLICK HERE for this fabulous RECIPE. And be sure to enter the giveaway below so you can win some amazing Wisconsin cheese and make this macaroni and cheese pizza! Good luck!
The Giveaway!!
(open to residents within the United States only)
Disclosure: This sponsored post is in sponsorship with Wisconsin Cheese and All Things Mac and Cheese. I was compensated for this post. As always, all opinions stated here are 100% my own.