Dorie's Dieter's Tartine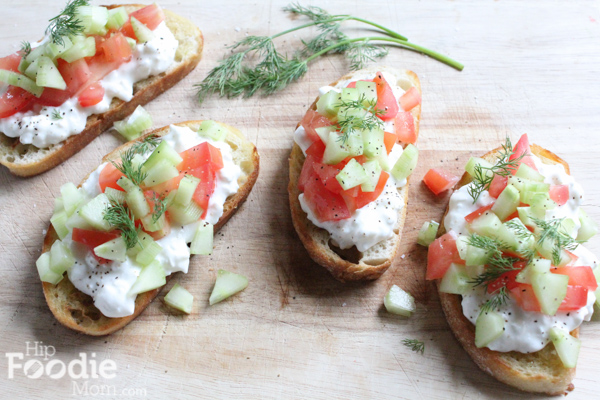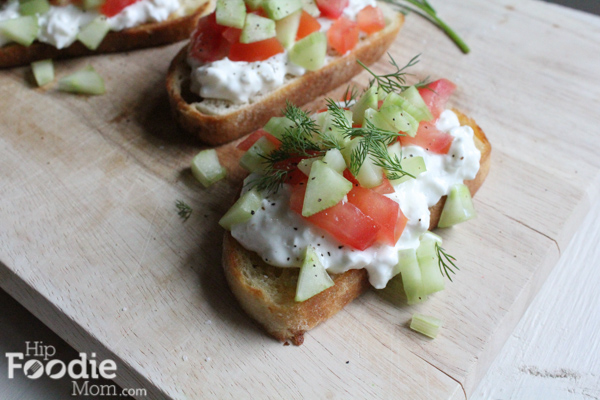 Dorie Greenspan's Around My French Table is quickly becoming my favorite cookbook.   I think I purchased this a few months ago and every time I open this cookbook, I get lost in it. .  there's over 300 recipes in this baby and every time I flip through it, I find a recipe speaking to me. .  and I immediately have to cook it. I also love Dorie's stories about life in Paris, France and French people.  My Husband and I honeymooned in Paris so this magical, romantic city holds a special place in my heart.
I love how Dorie speaks and writes her recipes, "stir energetically. .  keep stirring – with vigor!!" And "Beef on a string, say what?"
Book description from Amazon:
"When Julia Child told Dorie Greenspan, "You write recipes just the way I do," she paid her the ultimate compliment. Julia's praise was echoed by the New York Times and the Los Angeles Times, which referred to Dorie's "wonderfully encouraging voice" and "the sense of a real person who is there to help should you stumble."
Now in a big, personal, and personable book, Dorie captures all the excitement of French home cooking, sharing disarmingly simple dishes she has gathered over years of living in France. Around My French Table includes many superb renditions of the great classics: a glorious cheese-domed onion soup, a spoon-tender beef daube, and the "top-secret" chocolate mousse recipe that every good Parisian cook knows—but won't reveal.
Hundreds of other recipes are remarkably easy: a cheese and olive quick bread, a three-star chef's Basque potato tortilla made with a surprise ingredient (potato chips), and an utterly satisfying roast chicken for "lazy people."
Packed with lively stories, memories, and insider tips on French culinary customs, Around My French Table will make cooks fall in love with France all over again, or for the first time."
There's a group of people cooking their way through every single recipe (more than 300) . .   maybe it's because of her French cuisine influence but I place Dorie on the same pedestal as I do, Julia Child (I believe they were friends and colleagues). . .  helping to equip us servant-less home cooks with exquisite and delicious recipes.
So far, I've made Dorie's Gougères and I will make her Chicken in a Pot next week. I will also be adding a few more of her recipes to my 2013 Culinary Bucket List so watch for this coming soon!
Last night I was flipping through Around My French Table again and this recipe for her Dieter's Tartine called my name. Seemed appropriate to eat this after all the holiday eating and indulging. Instead of using nonfat fromage blanc, I combined nonfat cottage cheese with nonfat sour cream (as noted in Dorie's recipe). Now, I really like cottage cheese. Some people can't touch the stuff because of the texture and taste. .  but I love it. Maybe it's because I grew up watching my mom eat it . . and sometimes, we would eat cottage cheese together at the table with nothing else.
From the book:
"This tartine régime, or diet tartine, is extremely popular among ladies-who lunch in Paris, since it is filling but not fattening, pretty but not precious, and fine for any season. In Paris it is made with nonfat fromage blanc, a creamy cheese slightly more fluid than our sour cream. You can find it in many American markets, or you can make a mix of cottage cheese and sour cream, both nonfat, of course."
You can find the RECIPE and full excerpt of this recipe from the book, HERE.  This link also shows the actual photo of Dorie's Dieter's Tartine from the book!
I used Pugliese bread and topped my tartine with dill (because it's pretty) instead of chives . .  I probably should have used the chives for more flavor. I also proceeded to drizzle some balsamic vinegar and olive oil on mine as I ate it. .  hope this isn't frowned upon by my French readers.

I hope you enjoy!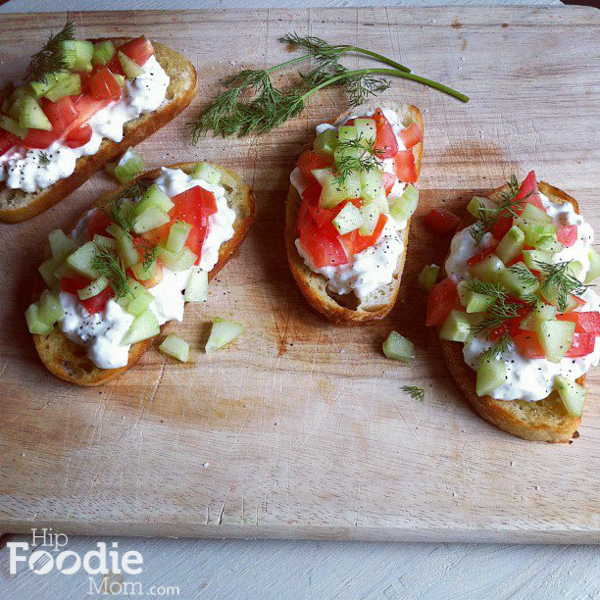 You might also like…